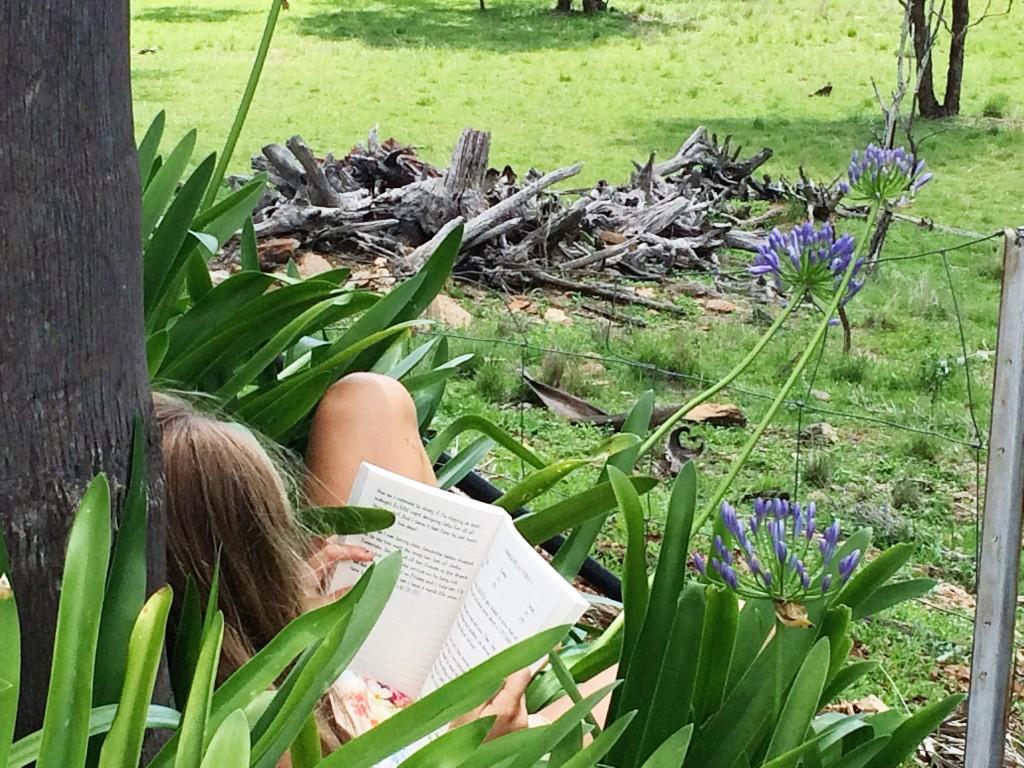 25 Books About Women That Will Inspire You All Summer Long
By
Julia Train
Jun. 21 2017, Published 3:30 a.m. ET
When I think of summer I think of rolling thunder, glistening lightening bugs, refreshing pools of water, beaches, ice cream, and books. Many, many books.
Books in sand. Books stained with mud. Books on the plane. Books on long road trips. Books on blankets at the neighborhood park. Books that inform you of lives lived, inspire, and take you on trips to faraway lands.
I wandered in DC's most popular bookstore today, Politics & Prose – heard from the experts and hunted for the stories of and about women recently written by upcoming and bestselling authors.
Skip the easy, beach reads, here are the books that will feed your mind with sound advice, empower you to claim your future, and inspire you to change the world.
These 25 books highlight powerful women, real and fictional, as they struggle, overcome trauma, and follow their passions. Some dive deep into the current feminist landscape, while others take you back through time or to a warped, haunted future.
1. Difficult Women, by Roxane Gay
Article continues below advertisement
2. Michelle Obama: A Life, by Peter Slevin
3. Double Bind: Women On Ambition, edited by Robin Romm
Article continues below advertisement
4. Lab Girl by Hope Jahren
5. Dear Ijeawele, or A Feminst Manifesto in Fifteen Suggestions by Chimamanda Ngozi Adichie
Article continues below advertisement
6. The Women in the Castle by Jessica Shattuck
7. Touch by Courtney Maum
Article continues below advertisement
8. Chemistry by Weike Wang
9. The Book Of Joan by Lidia Yuknavitch
Article continues below advertisement
10. Swing Time by Zadie Smith
11. Tainted Witness: Why We Doubt What Women Say About Their Lives by Leigh Gilmore
Article continues below advertisement
12. Free Women Free Men: Sex, Gender & Feminism by Camille Paglia
13. We Were Feminists Once: From Riot Grrrl to Covergirl, the Buying & Selling of A Political Movement by Andi Zeisler
Article continues below advertisement
14. Missoula: Rape & The Justice System in a College Town by Jon Krakauer
15. Pushout: The Criminalization of Black Girls in Schools by Monique W. Morris
Article continues below advertisement
16. What I Told My Daughter: Lessons From Leaders on Raising the Next Generation of Empowered Women, edited by Nina Tassler with Cynthia Littleton
17. My Underground American Dream: The True Story As An Undocumented Immigrant Who Became A Wall Street Executive by Julissa Arce
Article continues below advertisement
18. When Women Win: EMILY's List & the Rise of Women in American Politics by Ellen R. Malcolm
19. Alone Atop the Hill: The Autobiography of Alice Dunnigan, Pioneer of the National Black Press, written by Alice Dunnigan & edited by Carol McCabe Booker
Article continues below advertisement
20. Chelsea Girls by Eileen Myles
21. Another Brooklyn by Jacqueline Woodson
Article continues below advertisement
22. Flame In The Mist by Renee Ahdieh
23. The Woman Next Door by Yewande Omotoso
Article continues below advertisement
24. Hot Milk by Deborah Levy
25. The Handmaid's Tale by Margaret Atwood