3 Legal Issues That Trip Up New Business Owners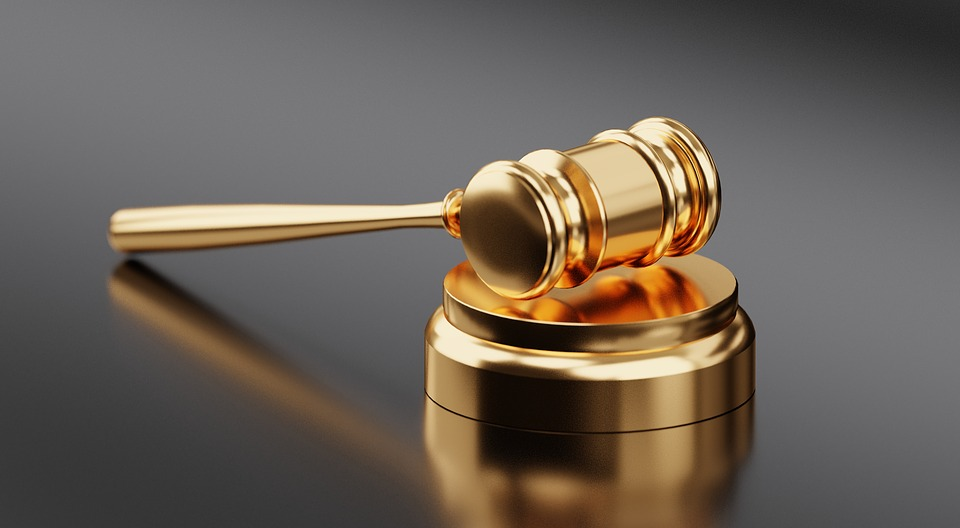 You started a business because you had a killer idea, but that's only one aspect of running a successful company. When you start putting that idea into practice and trying to create a product, you're going to encounter a lot of hurdles along the way. You need to start hiring staff, find an office, market your product, and manage your finances. It's a steep learning curve and you'll probably make a few mistakes along the way, but the thing that a lot of new business owners struggle with the most is the legal aspect of running your own business.
Business law is complicated and, unless you're a lawyer, you're going to have to learn the ins and outs of it pretty fast if you don't want to end up in legal trouble. Even if you make a genuine mistake, the law isn't always going to be forgiving and your business could end up in serious trouble. That's why it's so important that you're prepared for these legal issues that most new businesses will face.
Discrimination And Harassment
In the last few years, we've been having more conversations about gender and racial equality and while things may be improving, we've still got a long way to go. Discrimination, harassment, and gender equality are still big problems in the workplace, especially in industries like tech and finance. As a boss, it's up to you to manage it and make sure that all of your employees are behaving in an appropriate way at work. The difficulty here is that it isn't always so clear cut. If an employee comes to you and tells you that one of their coworkers has been making explicitly sexist or racist remarks toward them, there is a clear solution and you can take action against the offending employee, perhaps even firing them if need be.
Article continues below advertisement
However, a lot of discrimination in the workplace takes the form of microaggressions which are not always so easy to spot or deal with. It might just be the type of language that people are using when speaking to fellow employees. For example, male employees using gender specific language can make female employees feel uncomfortable, even if that was not the original intention. Some male employees also tend to direct questions at other male members of staff, even if there is a more senior female member of staff present. The offending staff members don't necessarily know that they're doing this, it just comes out of their underlying prejudices, so you need to make sure that you have a clear code of conduct in the workplace to avoid this. Make it clear that people should be using gender neutral language when addressing coworkers and they should always respect the hierarchy and management structure of the company regardless of gender or race.
If you do encounter discrimination and harassment in your company, it's important that you have a clear process in place to deal with it. It's not enough to just tell an employee that what they have done is not acceptable in the workplace, there needs to be consequences. That doesn't necessarily mean firing people right away, you can still give people a warning. But if their behavior doesn't change, you need to take a hard stance and let them go from the company.
Article continues below advertisement
Intellectual Property Rights
This is so important in business because you need to protect your own product ideas and make sure that you're not inadvertently stealing other people's. Intellectual property rights and copyright laws exist so if you design a product, nobody else can start producing the same product. A lot of companies run into trouble because they don't understand what the law is and they end up on the wrong side of it purely by accident. For example, you might have come up with an amazing name for your company, but you might not be the first one. There is a chance that somebody is already using that name and if you start trading using the same name, you may end up with a lawsuit on your hands. That's why you need to do a trademark name search to make sure that your business name really is original. You also need to check patents on products to make sure that you're not producing something that is already protected and if you aren't, you need to trademark it yourself.
If you aren't protecting your intellectual property rights, there is nothing stopping another company from coming along and stealing your product ideas, company name, and branding. If they're a bigger company that can sell the product for cheaper than you can, you're going to be in big trouble. Before you get started, take the time to learn about copyright law and intellectual property rights so you can be sure that you're protected.
Article continues below advertisement
Immigration Issues
Immigration is a very contentious issue at the moment but, regardless of your political stance, it has a big impact on your business. When you're hiring staff, it's important that you ensure that they can legally work in this country. If you are found to be employing people that don't have legal status, you can be subject to large fines and your business may even be shut down entirely. Even if employees offer falsified documents and you don't realize that you're breaking the law, you'll still be held accountable.
Immigration law is a very complicated issue and there is no room for error so it's best to seek professional advice. When you're hiring employees, you should consult a lawyer and have them check over the paperwork for you to make sure that everything is above board. It's an extra expense that you have to cover but it's a worthwhile investment because it will save you some problems further down the line.
There are so many rules and regulations around running a business and it's so easy to end up on the wrong side of the law. If you don't take the time to learn about business law, your company could end up in a lot of trouble.
[Editor's note: This post is produced by one of our trusted partners.]