3 Things My Mom Taught Me About Having A Career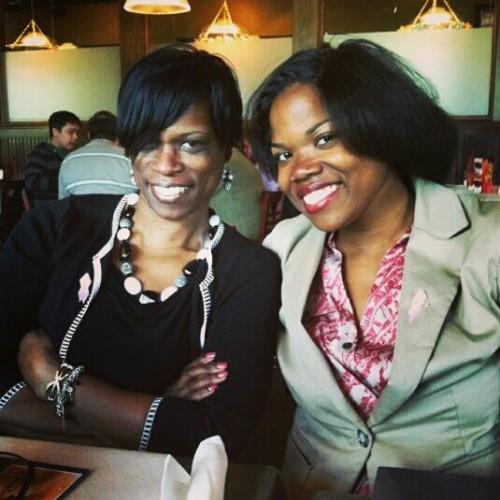 "I fear that my generation failed to teach our daughters how fabulous it is to work, to have a demanding career. They saw us at the end of the day, when we were a little spent. And because we felt guilty about leaving them, and loving our work, we didn't talk about the satisfaction that comes from nailing a launch or closing a deal or working with a team…" —Susan Lyne, Chairwoman of Gilt Groupe [via "Women Who Don't Wait In Line"]
Nationwide, millions of mothers are working tirelessly day in and day out to provide for their children. According to the Bureau of Labor Statistics, the number of mothers with children under age 18 was 69.9% percent in 2013. Of that percentage, 74.9% of those mothers are raising their children without a spouse. And while what Ms. Lyne says about working mothers and children is valid point, luckily what I witnessed from my mother was the satisfaction that comes with having a career.
Fortunately for me, I was lucky enough to see my mother as a professional first hand— she works at the high school in my hometown. Throughout my elementary and middle school years, it was always fun to come up to the school and see her working with hundreds of students, faculty, staff and administration on a daily basis. Once I enrolled as a freshman, when I wasn't in class, I would have the opportunity watch her gracefully handle conflict under pressure, make big decisions and receive praise from her peers. From 8 a.m. to 3:35 p.m., I respected the fact that she was 'Ms. Wideman': the adviser, the fixer and the creative; always putting her best foot forward and working hard even beyond the last ring of the school bell.
Article continues below advertisement
As I look to celebrate and honor her and all working mothers on this particular Mother's Day, I'm reflecting on the things that she has taught me as they pertain to my development as a professional. I've learned millions of life lessons from my mother, but here are three that have resonated with me the most:
1. Sacrifice.
There were several times during my adolescence my mom held more than one job to support my two younger sisters and I, which often meant she would get home late and be pretty tired. I rarely looked at it as a problem because I knew that she was working twice as hard so that my siblings and I could have what we needed. It was tough at times and though she never complained, deep down it made me want to work harder for her so that I could eventually repay her for all that she's done. If anything, she's taught me the power of resilience, and being willing to rise to the occasion in order to get things done.
Article continues below advertisement
2. Balance.
Working with hundreds of students during the day and coming home to take care of three young women is a daunting task. I haven't realized it until recently, but sometimes I wonder: "how did she have the patience to do it?" She's done such an amazing job in her career that she rarely has to bring work home, but when she does it's because she chooses to. My mom has taught me not to be afraid of leaving work at work, and coming home to relax and unwind in her castle. Now that I'm older, I love calling my mom after work to find her leaving a fitness class, or enjoying her quiet time by reading a book on her Kindle. She continues to show me that you can work hard, but always make time for yourself.
3. Gratitude.
There's nothing more powerful than saying 'thank you', and I'm grateful that my mother has instilled that value in me. Whenever I've received help or support from others, my mom always made it a point to remind me: "did you send them a thank you card?" My mom has taught me that no matter how big or small the gesture may be, you must always say thank you. This lesson has become valuable in building my career, and opened quite a few doors for new opportunities. As the saying goes, 'to whom much is given, much is required', and my mother's lesson in gratitude both personally and professionally have taught me if you have been blessed by others, it is only right to be a blessing to someone else.
So ladies, on this Mother's Day as we prepare to buy flowers, make dinner reservations and create our epic Instagram collages, let's take time to say thank you. Whether it's a phone call, or a written hand letter, we must thank our mothers, aunts, and grandmothers because they have sacrificed A LOT for us to be able to be in the positions that we are today. Now it is up to us to take what we have learned, and be that beacon of light and inspiration for the young women that are coming up behind us.