3 Ways To Increase Your Income Without Going Back To College
One of the things that can keep people stuck at a low-paying job is the idea that a career change requires going back to a four-year college for a field-specific college degree. But are college degrees really necessary for landing new, well-paying jobs? The answer, in a nutshell, is no. With some creativity and perseverance, you can find ways to either improve your pay at a current job or find entry points into a field that pays more. I spoke to three business professionals who did just that and got a look at three distinct paths for making more money without revisiting higher education at all.
1. UpSkill and Side-Hustle Your Way to Higher Pay
Shannon Mattern, CEO at WordPress training site WP+BFF, graduated from college with a bachelor's degree in Communications, which led to her first job as a marketing assistant at a law firm. Since web-related tasks were seen as low-level administrative work at the law office, Mattern took on most of those duties herself. After working at this job for four years and realizing there was no way to advance short of going to law school, Mattern took the web skills she'd built up on her own and parlayed them into a Director of Communications job at a small nonprofit. Mattern says that having learned how to manage websites through WordPress was what set her apart from other candidates for the job—a job that included a $15,000 salary increase. Mattern quickly becomes the non-profit's go-to tech person, and after a few years, she was able to pitch a new IT administrator position to her boss. She was turned down at first, but with persistence was able to have a new position created, which also meant an additional $15,000 salary increase.
During this time Mattern also started a freelance side business by making websites and teaching WordPress classes to others. She studied marketing tactics online in her spare time to improve this side business and even began sharing some of the marketing ideas she learned with others at her primary job—which eventually led to an executive-level promotion, a team of her own to supervise, and a $50,000 salary increase. Mattern did this job for three years while continuing to build her side business until eventually, her own business grew to the point that it became large enough to sustain her financially. She then transitioned solely to running her own business and today is her own boss—all of this without ever stepping foot back in a traditional college.
Article continues below advertisement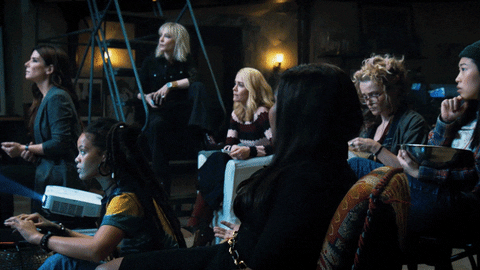 Article continues below advertisement
2. Become Your Own Boss
Julia Rohan, CEO, and Owner at pet service company Rover-Time, worked in education reform with Teach For America before at least doubling her income by starting her own business—which didn't require a college degree. In 2009, Rohan left a position she was unhappy at and started taking odd jobs to pay the bills. Those jobs led her a dog walking position at a small company in Chicago which she ended up falling in love with. Eventually, after nearly two and a half years of living far below the poverty line, Rohan opened her own pet services business—a business that she launched for no more than $500, but is projected to earn $500,000 this year.
As far as college education goes, Rohan has a degree in Fine Arts (a bachelor's degree she jokes prepared her for building temporary walls in gallery spaces), and—while she says she could technically benefit from pursuing a master's degree in Business Administration—not having one hasn't been a hindrance to starting her business or running it since. Rohan says she's learned how to successfully run her business as she goes (she describes business ownership as being built upon trial and error), and that, when necessary, she retains experts on subjects that are outside of her scope—no student loans required.
Article continues below advertisement
To be real, Rohan adds that the years she's spent building her business haven't always been easy, but the passion she has for her customers and her team ultimately keep her going. The stark increase in pay (all without having to pursue a new degree) has also changed her life financially. "I struggled for so long, at times living so far beneath the poverty line that I applied for food stamps and public healthcare," Rohan says. "Now I'm living a much easier life that includes my own home, decent health insurance, a full fridge, and the ability to create special memories with my husband, toddler, and—of course—Chauncey, my dog."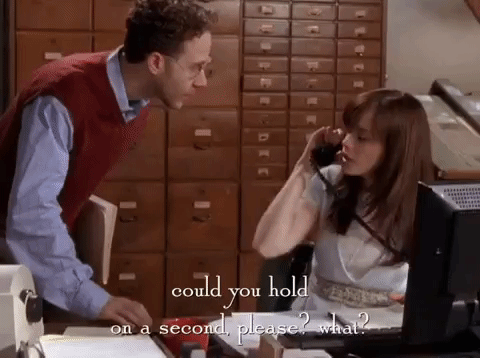 Article continues below advertisement
3. Find A Mentor And Bridge The Degree Gap With Internship Experience
Sacha Nitsetska, CEO and Founder at mentorship platform company Mavenli, went from being a waitress to an investment banker at JP Morgan without a degree in the field and without having to return to college for a new one. Nitsetska's jump to a high paying job was made possible through nothing more than independent self-study and finding good mentors. According to Nitsetska, she felt miserable during her waitressing days. "I was terrible at the job, my bosses kept sexually harassing me, and I just couldn't deal with it anymore," Nitsetska says.
At this low point, Nitsetska started to eye finance as a way out and began cold calling professionals to ask how to get into the field. After getting some of these financial professionals to meet with her, Nitsetska gained a solid idea of what basic skills to learn, how to write her CV, what to say in interviews, and what kind of internships to apply for. After that, internships became her direct way of getting a foot in the door. "I started by getting a couple of unpaid internships, then moved to lowly paid internships, and by the time I was interviewed by JPMorgan my CV already had 'experience' so they didn't ask too many questions," Nitsetska says.
Article continues below advertisement
As for her college education? Nitsetska has a non-finance related bachelor's degree that she says hasn't played much of a factor in her professional career and that didn't give her any particularly key knowledge or experience that she's used since. "Honestly, I probably learned more about communication and speaking to people through my jobs as a waitress and bartender," Nitsetska says.
Ultimately, Nitsetska had a job at JP Morgan for five years ​working in the high paying field of Mergers and Acquisitions. "M&A pays famously well," says Nitsetska. When Nitsetska worked as a waitress she says she was making about $15,000 a year, versus her first year at JP Morgan that included a $60,000 base salary and $40,000 of bonuses. Since then, Nitsetska has left JP Morgan to start her own business connecting people with mentors online, a business she was able to bootstrap with her own savings.
This article was written by Scott Morris and originally appeared on SKILLCRUSH