3 Ways To Launch A Business Without Any Savings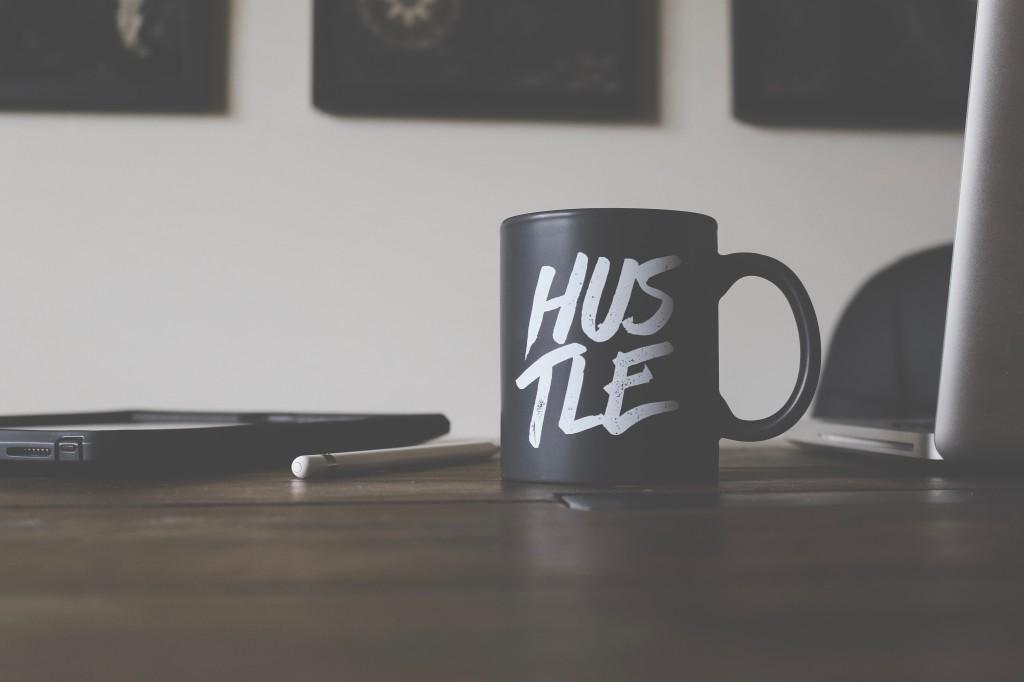 People often claim you need 6-12 months of savings to take the leap. However, you can create a life you love, a fulfilling career, and a company without any sort of savings account.
How do you do it? With a little creativity, fierce passion, and the quiet strength that all women have when it comes to fighting for their dreams. Plus, these practical tips below.
In May of 2015, I was working for a digital agency. It was a fine job, but that was all it was – a job. A job that didn't allow me to enjoy the life I had created and that, in my mind, is unforgivable. I was working 70 hour weeks, weekends, and holidays – by my birthday, I had had enough and made a silent wish to be in a new job by the following year.
Then an opportunity came along for me to dive into freelance work. I'd dabbled with side-hustles in the past (it was what got me on the TODAY show from a series of strategic tweets) but as I took on more responsibility in my full-time roles, side-hustles didn't seem to be advancing my overall career goals.
When I took on this first job over Memorial Day weekend, I took it with the intention of simply having some extra spending money for the summer. It was social media copy, something I can (quite literally) write in my sleep, and I figured a few hours a month would be light, fun and help me rediscover the passion for a field I truly loved.
However, another opportunity came along. Before I knew it, by the Fourth of July, I had almost matched my full-time salary in contracts. At the end of July, I took the leap and quit – my clients came with me, putting me completely over the edge in terms of salary, and launching my digital media company. The day I quit, I had $500 in my savings account. I didn't have enough to cover my bills for the following month let alone for the next 6. I like to say I jumped off the Chrysler Building and built the plane on the way down.
Article continues below advertisement
But how do you actually, physically build the plane? How do you strategically find opportunities for wealth in your (limited) free time? These three ways are just the first layer of what's possible when you decide to create your own business. As your business evolves, there are many, many things you can do to create opportunities and wealth, but to get started, it's best to stick with these surefire solutions.
1. Use Your Skills to Side-Hustle
Every day, you go to work, you sit at your desk and you create. Yes, you create. Even if you're a stockbroker, you are still creating a product for your clients. Some fields and skill sets are more creative than others, but that doesn't mean that they are any less valuable.
Figure out which of the skills you use in your full-time job are things you actually like to do. Then, looking for side-hustle opportunities in those areas. Some great sites to find these opportunities are WorkingNomads.com, Contenta.co and Facebook groups dedicated to your field.
And your colleagues, your professors, your Twitter followers. Shout it from the rooftops that you're working on the side to fulfill your passion. If your business is directly related to your full-time gig and could be seen as competition, you'll need to be a bit more creative, but that doesn't mean you can't tell people you're looking for work.
Article continues below advertisement
Send a quarterly "state of the union" email to your colleagues and professional contacts, go to Meetup networking events in your City and join Facebook groups where companies, agencies and online entrepreneurs are looking for freelancers to help with their projects. This will allow you to line up future opportunities as you continue to seek out current ones.
3. Find Investors or Become an Investor
We invest in ourselves and our professional growth in many ways – one creative way to do this to launch your business is to take a weekend job in-person. Of course, it's ideal to have a freelance job that lets you earn cash remotely, but if that isn't an option, figure out a way to take on some more hours at a physical location. You can also network to find opportunities to teach your full-time skill set for cash. And, if all else fails, seek out investors.
Product companies are most likely to need investors – and investors don't necessarily have to be paid in cash or provide cash to the business. If you're trying to build a website, offer to swap services with someone for a certain percentage. Make sure you have a contract that you're both comfortable with before you move forward (we all know what happened with Facebook, right?).
Ultimately, launching a business without a savings account requires a lot of hard work and hustle – in the six weeks it took me to launch my business, I spent a lot of Saturdays and Sundays home, working but it was SO worth it. And I promise you, whatever your investment is, it will be worth it too.