3 Tips To Make Your Content More Mobile-Friendly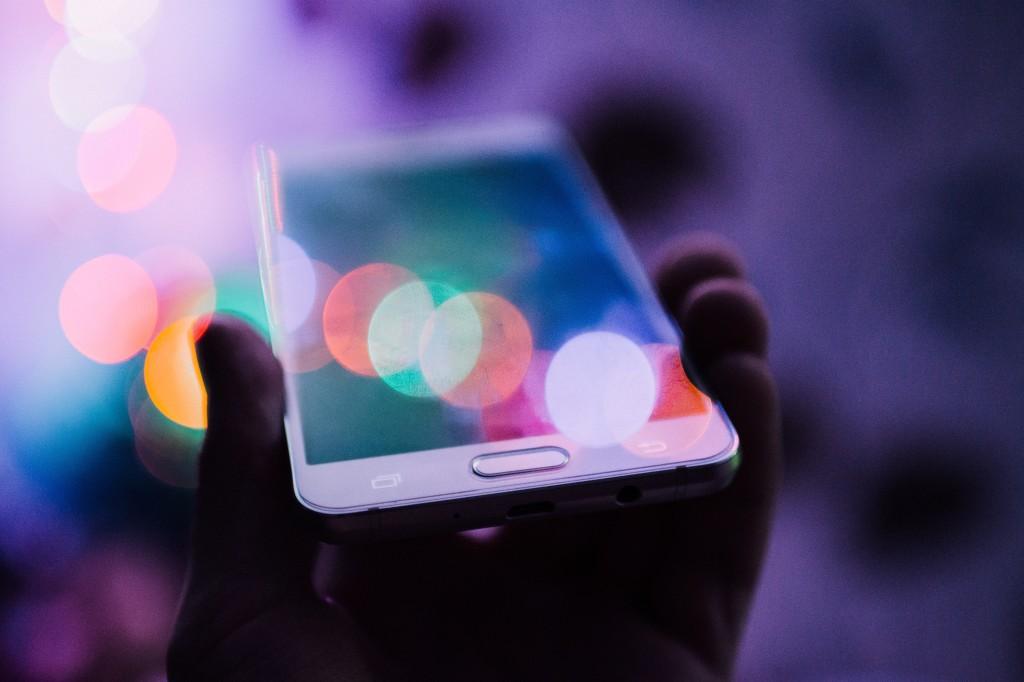 By
SCORE
Dec. 27 2017, Published 2:30 a.m. ET
"Mobile has eaten the internet."
You've heard that before, right? It might sound dramatic, but it's pretty much true. There's more traffic from mobile devices now than there is from desktops. Mobile use is so prevalent that Google's mobile index is now its default index. And every month, one billion of Facebook's users access it exclusively on mobile devices.
In short, mobile is the go-to way to access all things internet. And all things chat, or messaging apps, bots, or apps in general.
So when you think about your website, or your customers researching anything about your business online, it's time to stop envisioning them doing it via desktop. Instead, imagine them holding a mobile device in their hand.
This is the first step to having a "mobile-first mindset" or making your company "mobile-centric." But it's barely the beginning.
So here's how to start developing your content and your search optimization in a way that's as mobile-focused as your customers are.
Article continues below advertisement
1. Write for scanners.
If you're writing for average readers, who read at about 300 words per minute, that means you've got roughly 300 words to communicate your message to them before they leave your page.
You don't necessarily want to trim your pages' content down to 300 words, though. It'll hurt your rankings in the search results. Research shows that pages with more content perform better. Buffer says 1,600 words per page is good, though they confirm that "2,500-word posts tend to do best for us."
So what do you do? How do you convey all the information on that page in a mere 300 words? Do you just put a box at the top with a summary of the article?
You certainly could. It would serve the "TL;DR" crowd well (as in "too long, didn't read).
Use subheaders. Liberally.
Keep paragraphs short. No more than five lines each.
Bold important words the first time they appear on the page.
Add images. About one every 300-500 words. They'll break up the text and pull readers' eyes down the page.
Use bullet points wherever possible. Got a series of commas? Make them into bullet points.
Use whitespace. Lots of it. (It's free!)
There's another way to make your text-based content even friendlier on mobile devices: Write better. As the ageless advice goes, "omit needless words" and write clearly. Use shorter sentences, more concise phrases and words.
Article continues below advertisement
Do the hard work of thinking for your reader. Don't make them slog through turgid sentences. Write like you talk in real life.
This matters on mobile because reading comprehension on the web tends to be lower than it is on a printed page. And it only gets worse as screen size shrinks.
2. Build an app.
Think you don't have the staff to spare or a $20,000 budget for an app? Think again. You don't need anywhere near that many resources to have a nice app anymore. $600 a year will do.
There are more than a dozen different services that let you build apps for Apple or Android devices without any coding knowledge. Many of these app builders use templates or drag and drop interfaces. They're simple enough that a smart intern could figure them out. And it'll only cost you at most about $50 a month to use the app builder and run your mobile app.
Article continues below advertisement
The hard part is figuring out what you want your app to do. So sit down with your team and hammer out what you want customers to be able to do with your app. Have a list of essential tasks or functions, nice to have functions, and your pie-in-the-sky dream list. Then go find out which app builders can deliver at least your essential functions, and most of your "nice to haves".
Expect to do a little research. And you may have to test two or three building tools before you've got the right fit. A tool like the App Maker Quiz can help you find a shortlist of the best tools for your needs.
Just to make things easy for you, here's three of the best-rated app builders. Just remember: The best app builder for you may not be listed here.
3. Optimize your pages for rich answers
Did you know it's possible to rank at position zero on Google? Yup. You just have to get your content into one of the rich answers boxes (aka "featured snippets", "rich snippets" or "direct answers") that appear at the top of some search results.
Rich answers have been around for a bit, but their appearance in the search results has increased a lot in the last few years. SEOs were a little worried about the boxes at first because some people thought that by showing pages' content in the SERPs, the site where the content came from would actually lose traffic. There was no more need to click through, after all.
But now that we've lived with them awhile, it's clear that getting your content into a rich answer is a boon. These boxes can drive much more traffic to your site.
Article continues below advertisement
Identify a simple problem
Provide a direct answer
Offer valued added info
Make it easy for users (and Google) to find
One thing you don't necessarily need to land a rich answer is a high domain authority. That means there's an opportunity here for sites that aren't as well known.
Sites have over 1,000 referring domains
Pages rank in the top 5
Pages are less than 2,000 words
Pages have strong user engagement
The ideal length for a paragraph to appear in a featured snippet is 40 to 50 words.
The maximum for lists is eight items.
Use questions in your content, closely followed by an answer to each question, all formatted in a way that Google can easily access.
The best you can do, really, is try to follow all that advice… and then hope for the best. There is no bulletproof, "always-works" tactic. Some of your pages' content may get picked up in the rich answers boxes. But like most of SEO work, you'll have to be patient and keep trying.
It's well past time to be thinking mobile first. You're no longer going to be the first company in your industry or niche to be mobile-centric – those days are long past. Now, being mobile-friendly is a basic survival requirement.
So even if you've got a website (and I know that only about 56% of you do, it's time to up your game and make it more mobile-friendly. FYI: It's also time to stop ignoring search engine optimization, too… only 28% of small businesses even try to rank near the top of the search results.
But don't panic. None of what I've mentioned here is hard. It's not even particularly expensive. It just requires some planning (and granted, a little more content development).
Can you say – with confidence – that your company or your content is "mobile-first?" If you can't… what needs to get gone to get you there?