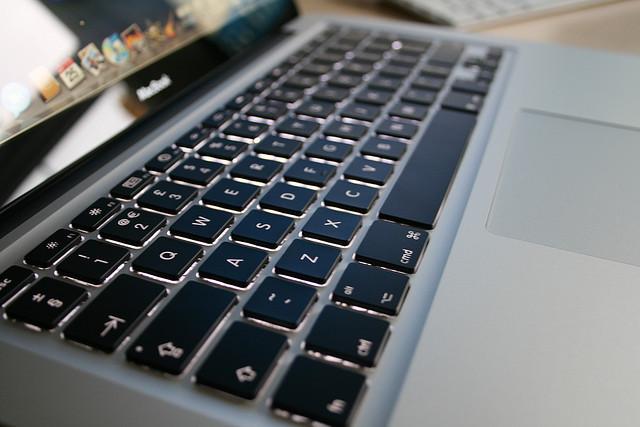 31 Tools to Make You the BEST Remote Worker
By Skillcrush

Dec. 16 2014, Published 2:00 a.m. ET
New data shows that 6.1 million individuals in the US can be categorized as remote workers, whether self-employed or employed for organizations on a full-time or part-time basis. And though some people think that you can never be productive working at home, the opposite might actually be true. Gallup estimates that active disengagement costs the U.S. $450 billion to $550 billion per year. In their study on remote work arrangements, they found that ALL degrees of remote work options showed higher levels of employee engagement than without remote work options. But it does help if you have the right tools and resources. Here are 31 tools every remote worker needs.
1. Fast and reliable Internet access, at home and on the road
You just absolutely have to have this.
Article continues below advertisement
2. VPN (Virtual Private Network) remote access to corporate resources
3. The Tascam iM2 Stereo Microphone
Need to record a meeting? Try this.
Article continues below advertisement
4. Livescribe Digital pen
With Wi-Fi capability, the pen enables anyone to digitally capture written notes. The pen can also record audio that is then translated into a digital file that can be accessed with applications including Evernote.
5. Evernote
It just makes everything better.
Article continues below advertisement
6. NeatReceipts scanner
This obviously scans receipts (helping to reduce your paper trail) but it can also scan any paper-based documents.
7. IRIS
This is an excellent portable scanner.
Article continues below advertisement
8. Digital cameras
The Panasonic DMC-TZ40EB is excellent with its Wi-Fi connectivity. Plus it only weighs 0.44kg. It will come in handy for so many things.
9. TimeClick Software
Forget annoying employee records, TimeClick will take out all the hassle.. Employees can clock in and out from computers across your network while you manage their time and run reports from a secure admin area. With top-quality phone support available, TimeClick is the most efficient and secure software to manage your company's workforce.
Article continues below advertisement
10. Five
Five is an excellent tool that simplifies weekly reporting. The basic idea is that each employee should take 15 minutes to highlight important information from the week that will take their manager no more than 5 minutes to read.
11. Google Chrome
Seems like an obvious but you may want to pick this over other ones because it has such an easy to use screen capture tool that lets someone capture just part of the screen or an entire webpage.
Article continues below advertisement
13. Time Zone Converter
Article continues below advertisement
14. Skype
For conference calls, instant messaging with clients, or creating chat rooms.
15. SkypeOut
This allows you to make calls from your phone to Skype contacts. It is very useful if you can't get to a computer.
Article continues below advertisement
16. Google Hang Out
Another great way to do a conference call or one one one with a client.
17. An electric kettle
For when you need coffee, but don't want to entirely disrupt your work flow.
Article continues below advertisement
18. AwayFind
A very useful tool for urgent emails, especially last minute messages from an attendee of a meeting, as it forwards their messages to you via SMS.
19. Big water bottle
Keep yourself hydrated and not constantly getting up for drinks.
Article continues below advertisement
20. High quality chair
Don't sit on some uncomfortable dining room chair or you couch that everything sinks into (and that is in front of your television). You need a good ergonomic chair. Here are afew good ones in fun colors.
In addition to the chair you need the following:
21. Ergonomic mouse
Article continues below advertisement
23. Laptop bag or backpack
Article continues below advertisement
24. Trello
A great organization for any team no matter how far apart they are. It is great for to-do lists.
25. Buffer
This allows you to manage social media on the go. You can schedule any posts from wherever you are.
Article continues below advertisement
26. 1Password
This makes accessibility very, well, accessible. All necessary passwords are available to everyone who needs them.
27. Airbnb
A great resource for those who travel for work and don't want to spend a ton on a hotel.
Article continues below advertisement
28. Lyft
Also super useful for traveling for work.
29. iDoneThis
This is super useful for tracking productivity of individuals and the team as a whole. Achievements can be documented each day and then a recap pops up in your inbox everyday.
Article continues below advertisement
31. Smartphone accessories