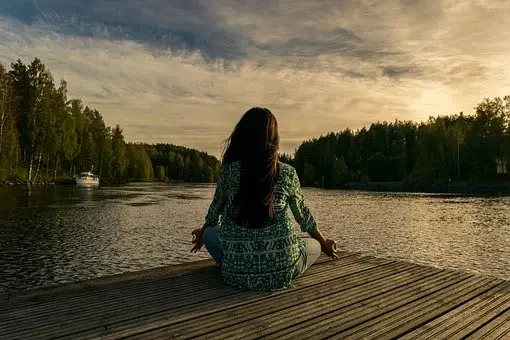 4 Benefits Of A Steady Mindful Meditation Practice
By Chinenye Onyeike

Oct. 22 2021, Published 4:20 a.m. ET
Our self-perception, focus levels, and physical ailments root in the mind. Daily situations allow our minds to race a mile a minute; it's important to make time to delay distracted thinking and reconnect with ourselves. This can be achieved through mindful meditation.
According to Very Well Mind, "mindful meditation is a mental training practice that teaches you to slow down racing thoughts, let go of negativity, and calm both your mind and body." Carnegie Mellon University neuro engineers, Bin He, studied Tibetan monks and found that those who practiced had success using their minds to control a mouse cursor compared to those who didn't. This study illustrates how moments of stillness allow us to handle tough situations with ease.
To help understand the power of mindful meditation, here are four benefits to incorporating it into your daily routine.
Article continues below advertisement