4 Latinx-Owned Brands You Need In Your Closet This Fall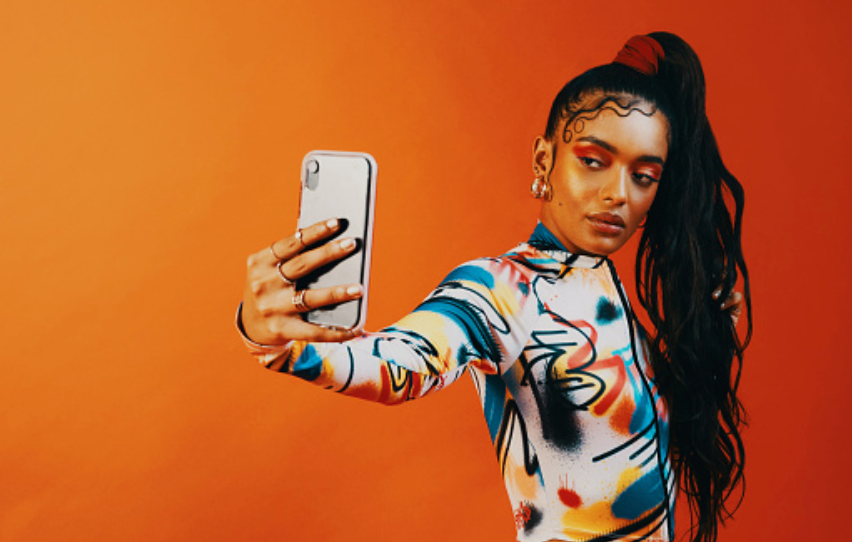 By
Asha Bey
Oct. 12 2021, Published 4:20 a.m. ET
Fall calls for comfort — vanilla chai tea, throw blankets, and cozy sweaters. But it also reminds us of Hispanic Heritage Month which takes place at the beginning of the fall season from September 15 to October 15. To spice up your closet this season, we want to highlight some Latina fashion brands whose pieces not only add comfort but coziness and culture to your closet.
Jen Zeano Designs by Jen Zeano
Jen Zeano Designs' Homebody pullover sweatshirt is perfect to add to your work from home wardrobe. Many of us are still working remotely and have developed a serious athleisure collection and we're encouraging you to add some of Jen Zeano's pieces to that collection! Jean Zeano Designs were created to uplift and empower your spirit in a fashionable way. "One of the main goals of our brand is for our products to create a sense of home and belonging…" said Jen Zeano, founder of Jen Zeano designs. While staying inside to escape the cold or working from home, what's a better way to feel at home than in a classic Homebody sweatshirt from Latina owned fashion brand Jen Zeano Designs.
Viva La Bonita by Rachel Gomez
Being fashion conscious isn't only about being trendy and in the know about the latest styles, but it's also about being aware of the clothes you wear and how they represent you. Viva La Bonita, a Latina lifestyle and streetwear brand inspired by the women who are fearless exude the energy of fashion conscious. One of my favorite designs from the brand is a hoodie with a large red heart, and the words "be your loudest hype woman" reminding women to always root for themselves. Wearing a hoodie with affirming words like these during the fall season is the reminder we need as we approach the end of the year. If you still have goals to accomplish, rock this hoodie and cheer yourself on along the way!
Article continues below advertisement
Selva Negra by Kristin Gonzalez and Sam Romero
There is no limit to how comfy Selva Negra's loungewear sets can get! More importantly, each design is ethically made and size inclusive for all lovers of the brand to feel beautiful in their expressive designs. The Latina-founded contemporary fashion label is committed to ethical production and sourcing sustainable materials while celebrating individuality through story-telling. In this set, you won't have to choose between being fashionable and saving the planet.
Farm Rio by Katia Barros
Who said colors are only for the spring and summer? Brazilian owned fashion brand Farm Rio introduces the themes of vibrant, joyful and playful to their pieces each season. Specifically for this fall season, their cardigans dare you to add a little color to your fall wardrobe. Inspired by the her hometown Rio de Janeiro, Barros brings the sun and Brazilian charm through all of her designs as there is no garment that lacks liveliness. Take a risk this fall and incorporate a Farm Rio statement piece to your outfit this year.