4 Things Every Workspace Should Have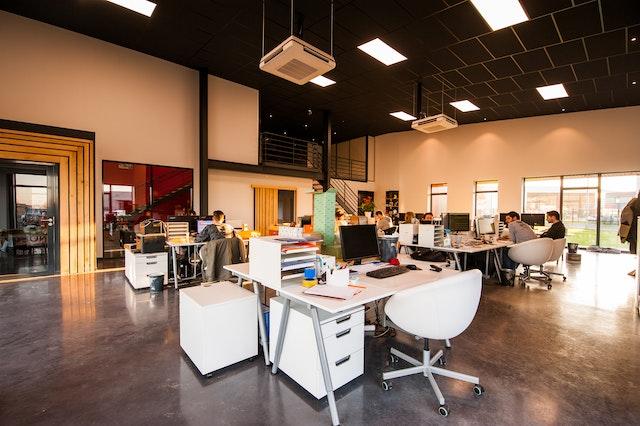 Are you preparing your workspace? Whether you are working from home or you are the manager of an office filled with staff, it's important to hit the right marks here. Let's explore some fundamentals that you shouldn't forget.
Signage
When you own a business you are more than likely relying on customers to come through the door and purchase your goods and services. Without these valued customers and clients your business is at risk of failing and not making enough money to stay afloat. You can ensure that your business becomes well known with the help of your signage. If you are set back from the main street then you may want to have boards with your name, logo, and directions so you can be found easily. When it comes to your actual business sign, this should match your branding. It should be eye-catching while also not being too in your face.
A Bulletin Board
You need to ensure that communication standards are high in your workspace. Issues with communication will leave people on the wrong page. That can cause delays, problems with standards of quality and issues with customer reviews. A bulletin board is one of the simplest ways to keep communicating with your team, even if you don't see them regularly face to face. You can use bulletin board borders to help draw attention to the key information displayed here and ensure that your team does stay on the right track.
You might also want to think about placing this board in a central location to guarantee that key updates are not missed by team members.
Article continues below advertisement
Ergonomic Furniture
When you work in an office for long periods of time you want to be both comfy and pain-free, this won't happen if you are using cheap, unsupportive furniture. Your employees don't come to work each day to be uncomfortable while sitting at their desks. It is down to you, as the employee, to provide them with furniture that works for them. Ensuring your staff are well-looked after means they are far more likely to produce top-quality work and be more productive throughout the day.
If you invest in good-quality furniture then make sure it is ergonomic, this means it supports the users in natural positions. The desks and chairs should both be adjustable, as not everyone will have the same height or preferences for comfort.
Greenery
Finally, you should take steps to ensure that your workspace has the right level of greenery. This will be important whether you are working remotely or managing a major office. First, it helps create a biophilic design. Research shows that this provides mental and physical health benefits. It helps us maintain our connection with nature, even while in the office behind a desk. It also improves air quality and studies show that this can help improve productivity and concentration levels. It will also mean that your workspace looks more bright, beautiful and wonderful.
We hope this helps you understand some of the key features that every business office and work space needs regardless of industry or sector.
[Editor's note: This article is produced by one of our trusted partners.]