4 Ways To Stay Connected During Social Distancing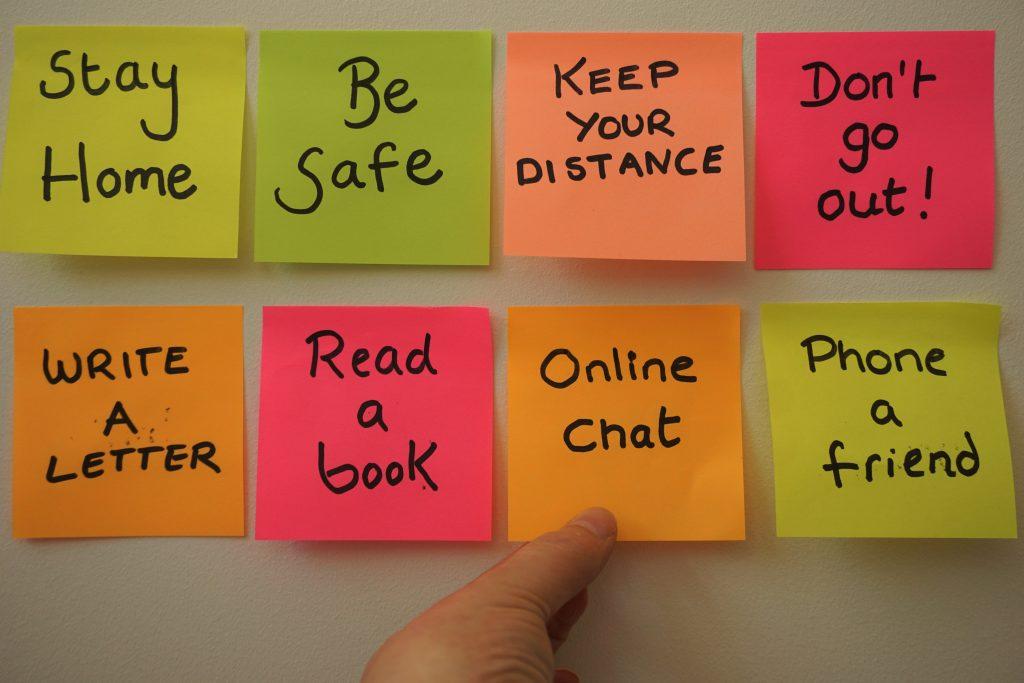 Physical distancing is a crucial part of fighting the coronavirus pandemic. In the midst of quarantine, however, it can be difficult to feel socially fulfilled.
Screen To Screen Connection
Not being able to talk face-to-face forces us to get creative with how we're keeping in touch with loved ones. Keeping up with social media helps us stay knowledgable about the news, but can also lead to anxiety or even misinformation. Videoconferencing software is a more intimate way to connect with people. Just seeing the faces of people you miss can help counter loneliness. Now is a perfect time to catch up with friends you might not have talked to for a while.
Online Meetups
Whether it's with people you already know, strangers with a shared interest or coworkers hosting happy hours online, themed virtual meetups can be a great way to alleviate isolation. Since in-person social activities are restricted, you have the opportunity to get creative with online events such as book clubs, game nights, watch parties and more. Gathering for a specific purpose gives the group a shared interest to talk about.
Introducing a new topic can also help refresh your perspective while socially isolated. For example, a science fiction book club might help you find more titles to fill your time at home.
Article continues below advertisement
Socially Distanced Hangouts
Just because physical distancing forces everyone to stand six feet apart doesn't mean you can't spend time with neighbors outside. Setting up chairs at a distance on the sidewalk or in your yard is a great way to host gatherings without violating social distancing guidelines. While indoor hangouts might be too high risk for spreading coronavirus, staying outdoors and physically distanced lets you connect with people nearby in relative safety.
Virtual Volunteering
During a global pandemic, it's easy to feel disconnected from your community. Finding virtual volunteering options can help you feel more fulfilled, giving you more options for safe interactions that may reduce your stress levels. Having a meaningful project to work on is also a great way to take your mind off COVID-19 anxieties. With so many people in need, it's a great time to do good.
In short, there are many options for you to stay connected with family, friends, and your social group at large during the pandemic. If you can get creative, perhaps you'll find community where you least expect it.
[Editor's note: This article is produced by one of our trusted partners.]