5 Office Finds That Will Take Your Workspace To The Next Level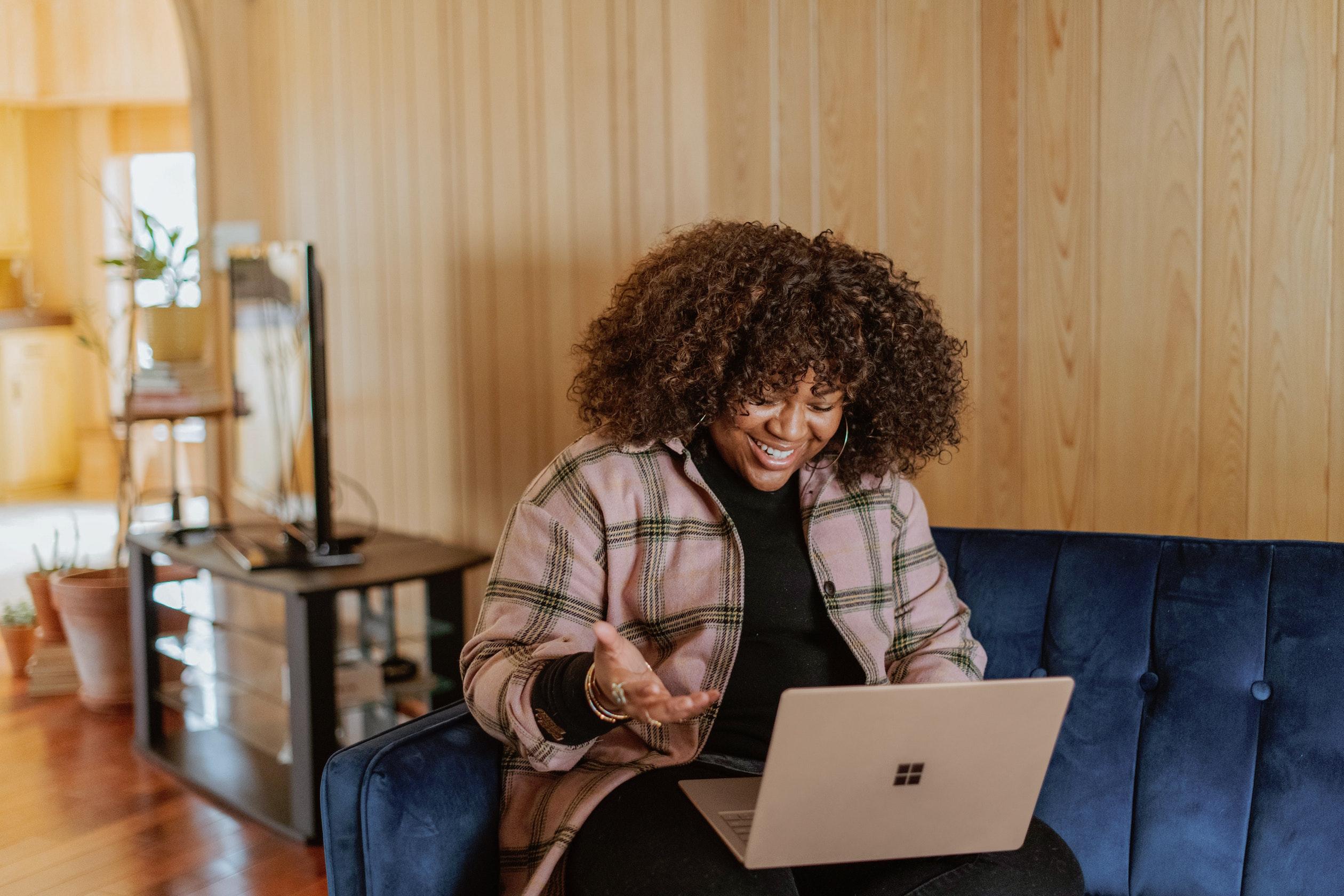 My work-from-home setup has taken on many less-than-ideal forms. I've sat criss-cross on my couch, hunched over my laptop with a coffee-stained pillow for support. I've worked for hours on a backless stool in my insanely small kitchen. And in my most dire moments, I've turned in assignments while illegally parked at Chick-fil-A.
Nothing is off limits when you've got a strong wi-fi connection and a deadline, but there's something to be said about having a space at home that actually feels like, well, a workspace. If you're looking to upgrade your work-from-home situation (or lack thereof), Amazon has a few key pieces that can take you from the living room floor to a real-life office in no time.
Trust me, your back will thank you.
1. SHW Memory Preset Electric Height Adjustable Standing Desk
Repeat after me: your kitchen table is not a desk. Working around leftover dinner plates and half-full coffee mugs is not conducive to a productive day. Get yourself a real desk—like this height-adjustable one from SHW—that will allow you to sit or stand as you work. I upgraded to a standing desk this year, and it's as amazing as everyone says it is.
2. Snailax Shiatsu Massage Cushion Chair Pad
The absolute best part about working from home is that you can multitask to your heart's content. Answering emails while wearing a face mask? Check. Taking a conference call while giving yourself a pedicure? Absolutely. Enjoying a mid-afternoon massage while you finish up that report? You bet. With multiple modes and heat settings, this massage pad from Snailax will make you so relaxed that not even a snide Slack message from your boss can ruin your day.
Article continues below advertisement
3. Everlasting Comfort Foot Rest Under Desk
While we're talking ergonomics, let's not forget your feet. Planting your little piggies on the ground all day is actually not the best for your posture. If you find yourself sore and achy by the time you close your laptop, try slipping this memory foam footrest (like this one from Everlasting Comfort) under your desk. Your whole body will feel better when you've got a little elevation for your feet.
4. Klearlook Maximized Clarity Foldable Computer Monitor Stand
Is your keyboard surrounded by a mountain of sticky notes and capless pens? Good luck getting any work done. Messy environments make messy minds, so take a cue from Marie Kondo and start decluttering. This monitor stand from Klearlook will both elevate your screen to eye level and give you some extra storage space for all of your office supplies. It even has drawers!
5. Quartet Glass Desktop Computer Pad
I don't know about you, but I've got notebooks filled with random scribbles from meetings, to-do lists, and half-baked ideas that never went anywhere. Stop wasting paper and use this glass desktop computer pad from Quartet to jot down notes instead. It comes with an erasable pen and multiple colors to match your aesthetic. Plus, it'll look way nicer on your desk than a pile of loose-leaf paper.
No matter what you do or how small your home is, you deserve to have a workspace that makes you feel productive and inspired. With a few key pieces from Amazon, you can create an office that does just that.