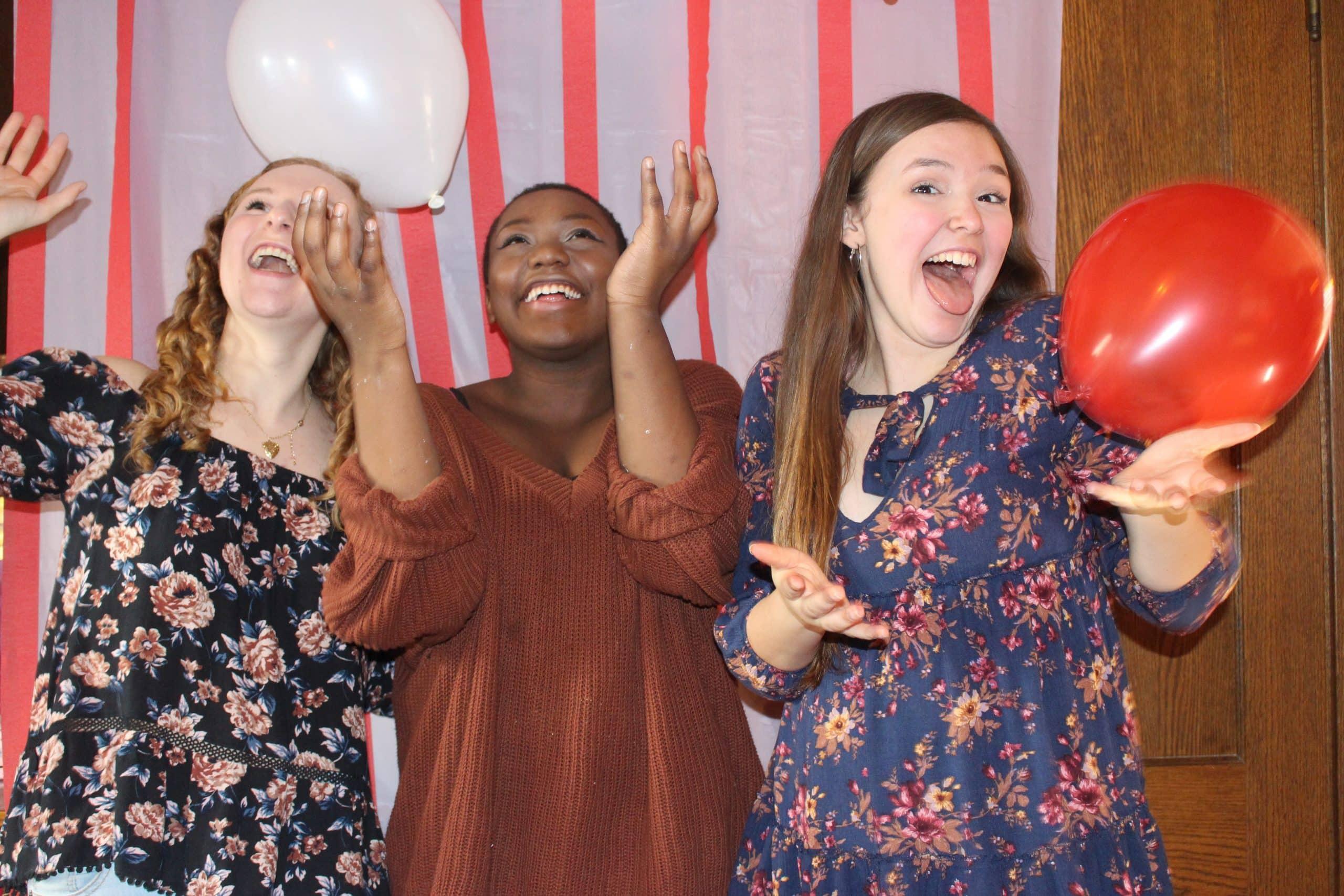 5 Awesome Pandemic-Friendly Ways To Celebrate The Ladies In Your Life On Galentine's Day
By
Michelle Richardson
Feb. 10 2021, Published 5:45 a.m. ET
Although Valentine's Day can sometimes feel restricted to rolling out the red carpet and showering your significant other with gifts and endless love, there are other ways to show appreciation to your loved ones -including your friends.
Galentine's Day, celebrated on February 13, is a day to celebrate friendships with the ladies and gal pals in your life who make everything better. It's all about women empowerment, having a great time with your girls, and showing them how much you love and appreciate them.
The holiday was made popular believe it or not, from an episode of 'Parks and Recreation' in 2010, where Leslie Knope, played by actress Amy Pohler, created the holiday as a way to show her lady friends more love than she usually does.
"Every February 13, my lady friends and I leave our husbands and our boyfriends at home and we just come and kick it, breakfast-style," Pohler says in the episode.
If you are thinking about celebrating the ladies in your life this year, HerAgenda has you covered with a few Pandemic friendly Galentine's Day ideas!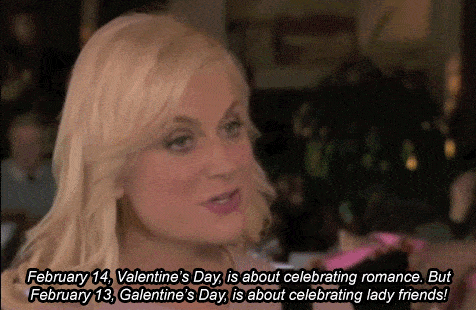 Article continues below advertisement
1. Virtual Happy Hour– Send out really cute invitations for a virtual happy hour to your best girlfriends. Decorate your backdrop, play some music, and take turns creating and "sharing" your favorite cocktails!
2. Online Dinner Date– Get really dressed up (think date night), prepare a really fancy dinner for yourself, have your friends do the same, and just catch up over Zoom, Skype, etc while enjoying your meal.
3. PJ Party– For those of you that aren't scared of Miss Rona and won't let her stop a good time; throw a Pajama Party! Take it up a notch and plan to wear matching pajamas, choose a theme, bake desserts, play games, and pop bubbly! Of course keep it small, check temperatures, and if you feel sick then maybe you should consider sitting this one out.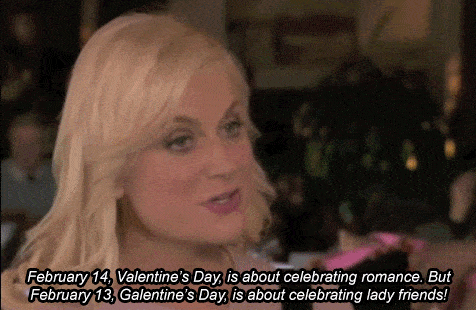 Article continues below advertisement
4. Galantine's Day Brunch– This is another one for those that aren't afraid to venture beyond the comfort of their home during this pandemic. While there are still restrictions, many states are allowing indoor/outdoor dining. Meet up with the ladies for brunch. It's a perfect excuse to get dressed up, day drink, and exchange gifts!
5. Group Spa Date– Book a group appointment for a day of self-care (Mani's, Pedi's, Massages, Facials, etc…) and just enjoy the day without men!
It's all about bonding with your girls so spend the day how you want to just remember to wear your mask, wash your hands, and maintain social distance regulations per your states Covid-19 restrictions.