5 Benefits An EIN Offers Business Owners
By
SCORE
Jul. 25 2019, Published 6:54 a.m. ET
Any business that hires employees needs to have an Employee Identification Number (EIN). But if you're a one-person business, is getting an EIN beneficial?
What are the advantages of using an EIN instead of your Social Security Number? These questions apply to many solopreneurs, so let's take a moment to dig into the topic!
What Is An EIN?
First things first, an EIN (also known as a Federal Tax ID Number) is a nine-digit ID number that business owners request from the IRS. An EIN is primarily used for tax and reporting purposes, to identify a tax-paying entity. To obtain an EIN, you first need either a Social Security Number (SSN) or an Individual Taxpayer Identification Number (ITIN).
Five Ways Solopreneurs Benefit By Using An EIN
Solopreneurs who operate as sole proprietors or who have formed an LLC for their one-person business do not need an EIN but obtaining and using one offers some advantages.
1. Demonstrates separation between the individual and the business.
Article continues below advertisement
This is especially relevant for single-member LLCs who lawfully need to maintain separation between personal and business assets to have limited personal liability. LLC owners who muddy the line between their individual funds and transactions and those of their business risk losing the personal liability protection that the LLC business structure provides. Using a business EIN rather than a personal SSN on business documents and filings helps to demonstrate that a solopreneur is making efforts to keep personal and business dealings independent of each other.
2. Helps maintain personal identity privacy.
With an EIN, solopreneurs can better protect their personal identity when working with clients and vendors. Rather than use their SSN on business paperwork—e.g., W-9 and 1099 forms, sales tax invoices, business credit applications, and other documents—they can use their EIN. Doing so can lessen the risks of identity theft, a problem that has been on the rise.
3. Allows you to open a business bank account.
Many banks will require an EIN to open a bank account for a business. Some banks may let sole proprietors open an account using their SSN, but some ask for an EIN for all types of business entities.
Article continues below advertisement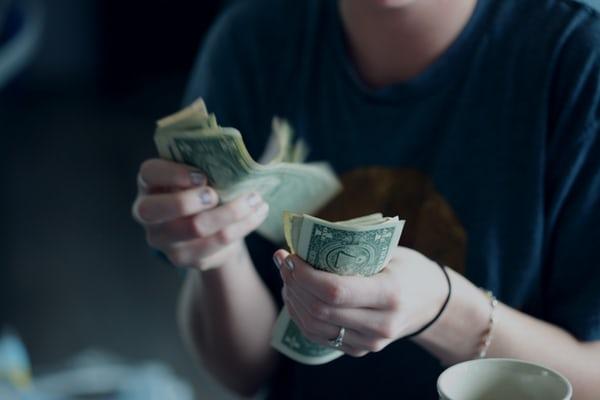 4. Helps establish business credit.
With an EIN, the business can begin establishing a credit history independent of the owner's personal credit history. This can help solopreneurs when applying for business credit or loans.
Sometimes, independent professionals in the gig economy struggle to be viewed as serious business owners. Potential clients may perceive independent contractors and freelancers as more credible if those solopreneurs use an EIN.
Article continues below advertisement
How Solopreneurs Can Apply For An EIN
Applying for an EIN is easy and free of charge. Solopreneurs can apply for an EIN directly with the IRS online, by fax, by phone, or by mail. If a business owner doesn't want to fill out and file the SS-4 application on their own, they can request the help of an online business document filing service to do it on their behalf for a nominal fee. Generally, it takes approximately 24 hours to get an EIN when requesting one online. Phone, fax or mail requests may take as little as a few days to several weeks to get an EIN.
Article continues below advertisement
Next Steps
If you're a solo professional and need help understanding or ordering an EIN, talk with an accountant or tax advisor for guidance. Also, consider enlisting the expertise of a SCORE mentor. SCORE volunteers can not only share insight into the potential benefits of using an EIN, but they also can help you with all other aspects involved in starting and running your business.
THIS PIECE WAS WRITTEN BY NELLIE AKALP AND ORIGINALLY APPEARED ON SCORE.