5 Influential Black Women Shaping Financial Literacy And Advocacy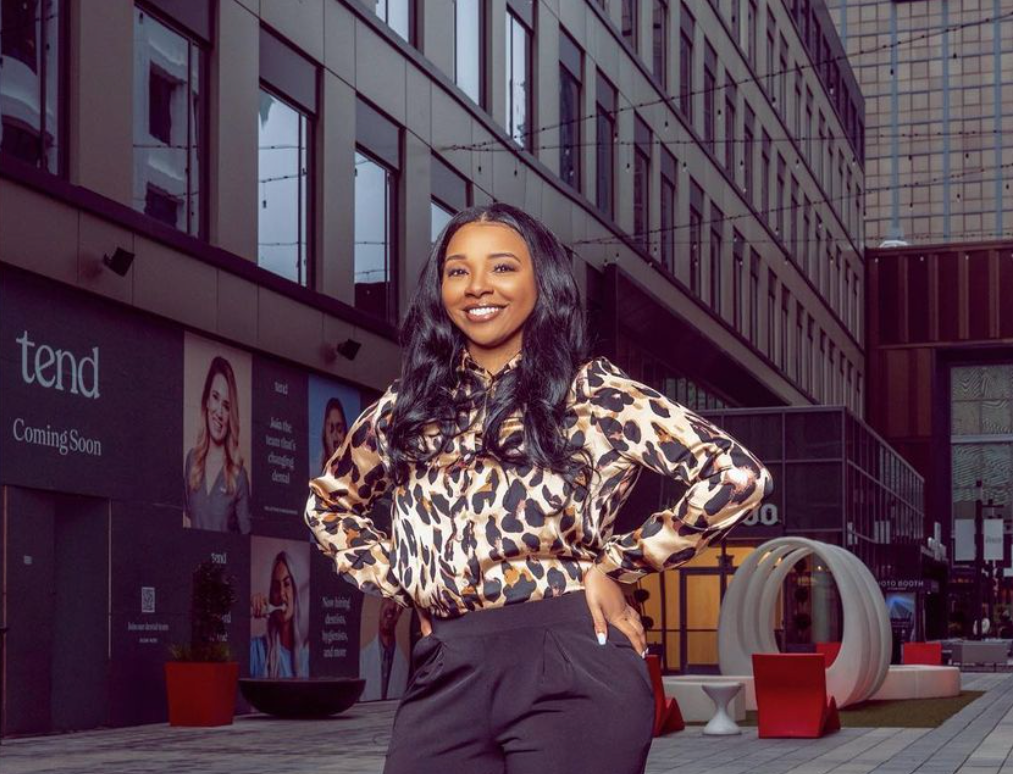 Financial literacy is the cornerstone for improving your financial solutions and security. These Black women have dedicated their careers to becoming voices of leadership and empowerment. Check out these financial advocacy and literacy leaders who are committed to inspiring others to make better economic choices.
Tiffany Aliche
Tiffany Aliche, a former kindergarten teacher turned financial literacy leader, has become a voice for financial literacy and empowerment, especially for minority groups. In 2014, Aliche launched the Live Richer Challenge, sparking a movement to help thousands of women pay off and manage their debt. She is also a co-host on the "Brown Ambition" podcast and the author of the New York Times Best Seller, "Get Good with Money." Visit her website to learn more about her work.
Article continues below advertisement
Mandi Woodruff-Santos
Mandi Woodruff-Santos, also known for her co-hosting role on the "Brown Ambition" podcast, wears many hats. She's the brain behind MandiMoney Makers, an acclaimed coaching community tailored for women of color seeking leadership and career guidance. Her expertise in careers and finance has also made her a frequent contributor to Yahoo Finance Live, and she empowers women of color with the tools they need to make informed decisions about their salaries. You may have spotted her on "Dr. Phil" in the pages of The New York Times or sharing insights on networks like CNBC, CNN, and Business Insider. Mandi's wisdom and perspectives have also graced the pages of Essence and Teen Vogue, adding depth and relatability to her extensive media presence.
Article continues below advertisement
Patrice Washington
In her own words, Patrice Washington's teachings "have always gone well beyond coupon cutting, budgeting, and credit repair." With her brand, Patrice teaches people to chase a purpose, not money, because this mindset ultimately leads to a fuller life.
Her holistic approach to financial well-being includes factors like mental health and self-worth. As a speaker, author, and financial literacy expert, she encourages women to embrace their true worth and make informed financial decisions. Patrice's message of empowerment has inspired countless women to pursue a more prosperous and fulfilling life. Her website features more attributes of her work that make her an expert worth listening to.
Article continues below advertisement
Bola Sokunbi
Bola Sokunbi is a well-respected name in the world of financial wisdom. With a passion for empowering women through financial education, she is the driving force behind the renowned community Clever Girl Finance. Her practical advice and down-to-earth approach have made her a sought-after expert in the field, and her website is full of resources that empower, inspire, and guide. You might have encountered her financial guidance in media outlets like Business Insider and The Washington Post. Her work continues to inspire countless women on their journey toward financial freedom.
Sheena Allen
Hailing from a modest hometown with just one bank, Sheena Allen always felt unsettled about her community's lack of financial resources. It was evident that something needed to change after she saw several family members and neighbors struggling to keep their money safe and hefty fees. This inspired her to take matters into her own hands, and in 2016, she founded CapWay, a mobile bank and financial technology company designed to help underserved adults with banking solutions.