5 Fearless Women In Comedy You Need To Know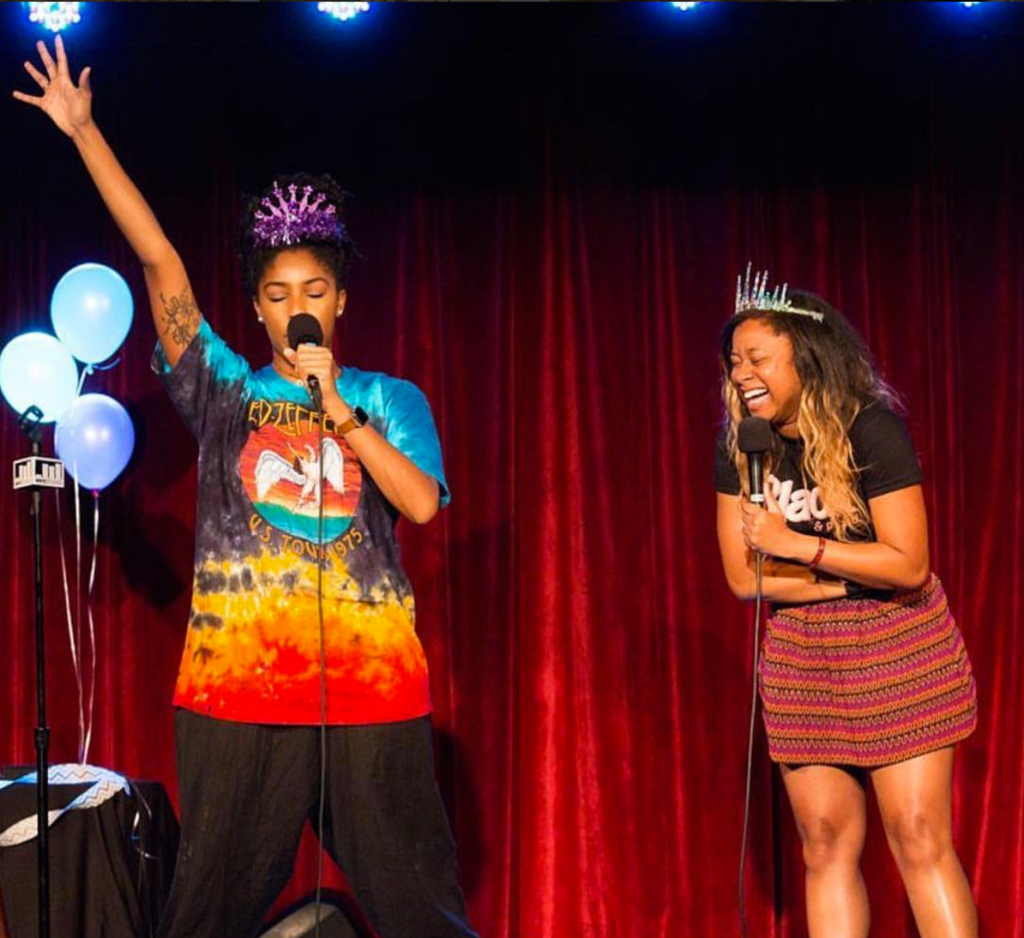 It's sad that we still ask ourselves if men are funnier than women, but comedy is still dominated by men. Recently, however, more female comedians than ever before are making strides in the comedy entertainment industry and changing this perception.
In 2011, Bridesmaids made headway as the first all female-cast to be a box-office hit. Until the rise of Amy Schumer, the ten top paid comedians in the world were all men.
Being "funny" is fundamentally at odds with what it means to be "feminine," ultimately because women are raised to please others and are criticized for being overly aggressive, loud, sexual, and to have opinions- which humor requires you to do.
Traditional femininity just doesn't allow women to be funny. So instead, women are saying "screw it" to gender constructs and tradition, and demanding that their voices are heard on the screen and on the stage.
In honor of Women's History Month, I want to recognize five current popular female comedians that are making headlines and breaking barriers right now.
Article continues below advertisement
A comedian known for her sexual crudeness and outrageous hilarity, Amy Schumer might be the most well-known woman in comedy today. Her sketch-comedy series, called Inside Amy Schumer, won a Peabody award in 2014. The show also helped her get nominated for five primetime Emmy Awards in 2015 and won Best Outstanding Lead Actress In A Comedy Series. Her box-office hit, Trainwreck (2015), received nominations for Writer's Guild of America Award For Best Original Screenplay and the Golden Globe Award for Best Actress in a Motion Picture Comedy or Musical. And if you haven't already, read Amy Schumer's Girl with the Lower Back Tattoo, a New York Times best-selling book.
"I will speak and share and fuck and love and I will never apologize to the frightened millions who resent that they never had it in them to do it. I stand here and I am amazing, for you. Not because of you. I am not who I sleep with. I am not my weight. I am not my mother. I am myself. And I am all of you, and I thank you."
Article continues below advertisement
Probably best known as the creator of a Youtube web series, called Awkward Black Girl, Issa Rae is now a leading actress, comedian, producer and writer. As a savvy entrepreneur, she used social media in order to gain direct access to a supportive audience. Awkward Black Girl gained over twenty million views and 200,000 subscribers, eventually winning her a Shorty Award for Best Web Show in 2013. Pharrell even became a fan. In 2016, Issa Rae signed a deal with HBO and is now the creator, co-writer, and leading star of the T.V. show, Insecure. We love her because Issa's sense of humor is refreshing and challenges stereotypes on race and gender.
Article continues below advertisement
As Issa states: "Black and awkward is the worst, because Black people are stereotyped as being anything but awkward in mainstream media… Black people are always portrayed to be cool or overly dramatic, anything but awkward."
Article continues below advertisement
Mindy Kaling first became popular in 2002 when she portrayed Ben Affleck in an off Broadway play called Matt and Ben, which she co-wrote with her friend. The play was considered a surprise hit in the world of comedy, making headlines in the New York International Fringe Festival. Kaling later joined the sitcom series, the Office, becoming the only woman writer on a staff of eight. During her time on the Office, she eventually became an Executive Producer and wrote 22 of the Emmy Award winning show's episodes. She is currently now the creator, writer and leading actress on the 2012 TV series, The Mindy Project, which just got picked up by Hulu.
"People's reaction to me is sometimes "Uch, I just don't like her. I hate how she thinks she is so great." But it's not that I think I'm so great. I just don't hate myself. I do idiotic things all the time and I say crazy stuff I regret, but I don't let everything traumatize me. And the scary thing I have noticed is that some people really feel uncomfortable around women who don't hate themselves. So that's why you need to be a little bit brave," she shared in her book Why Not Me?
Article continues below advertisement
After Iliza Shlesinger became the first woman and youngest winner of NBC's Last Comic Standing in the series sixth season beating all the other contestants (which were all male by the way) in a grueling battle, her career was slow to build. After suffering lots of cattiness from male peers in the industry, her first comedy album and video, War Paint, was recorded on December 1st in Dallas and released to Netflix in 2013. She's now produced three Netflix specials, her last titled Confirmed Kills. Iliza might be known best for her "party goblin" persona or her commentary on the ridiculous courting dynamics between men and women. Now, Iliza is working with Freeform to produce and host her own late night show.
Article continues below advertisement
"There are two types of men: those who are intimated by a girl like me, and those who are not. You don't have to like me, but you don't have to be a dick about it. And after a lifetime of dealing with this, I'm pretty well-equipped, verbally, to cut anyone down at any time."
Article continues below advertisement
Jessica Williams is admired for her early ascent into the world of comedy when she became the youngest correspondent on the Daily Show with John Stewart in 2012. She is unapologetically opinionated and is loved for her satirical sense of humor. In 2016, Williams left the Daily Show to start her own comedy podcast, called Two Dope Queens. She also was a recurring guest star on Season 3 of Girls.
"There's this idea of the 'Angry Black Woman,' and I've been thinking about it a lot lately, because I often feel like I'm put in that category. A lot of women of color are put in that category, when I think our anger is justified. I actually think that female anger isn't that different from male anger. Boxing and football are, like, national fucking pastimes. And yet, when a woman expresses that she is unhappy with the way in which our society exists, that's a big fucking problem. That's crazy to me, " Williams shared in an interview with Bust.