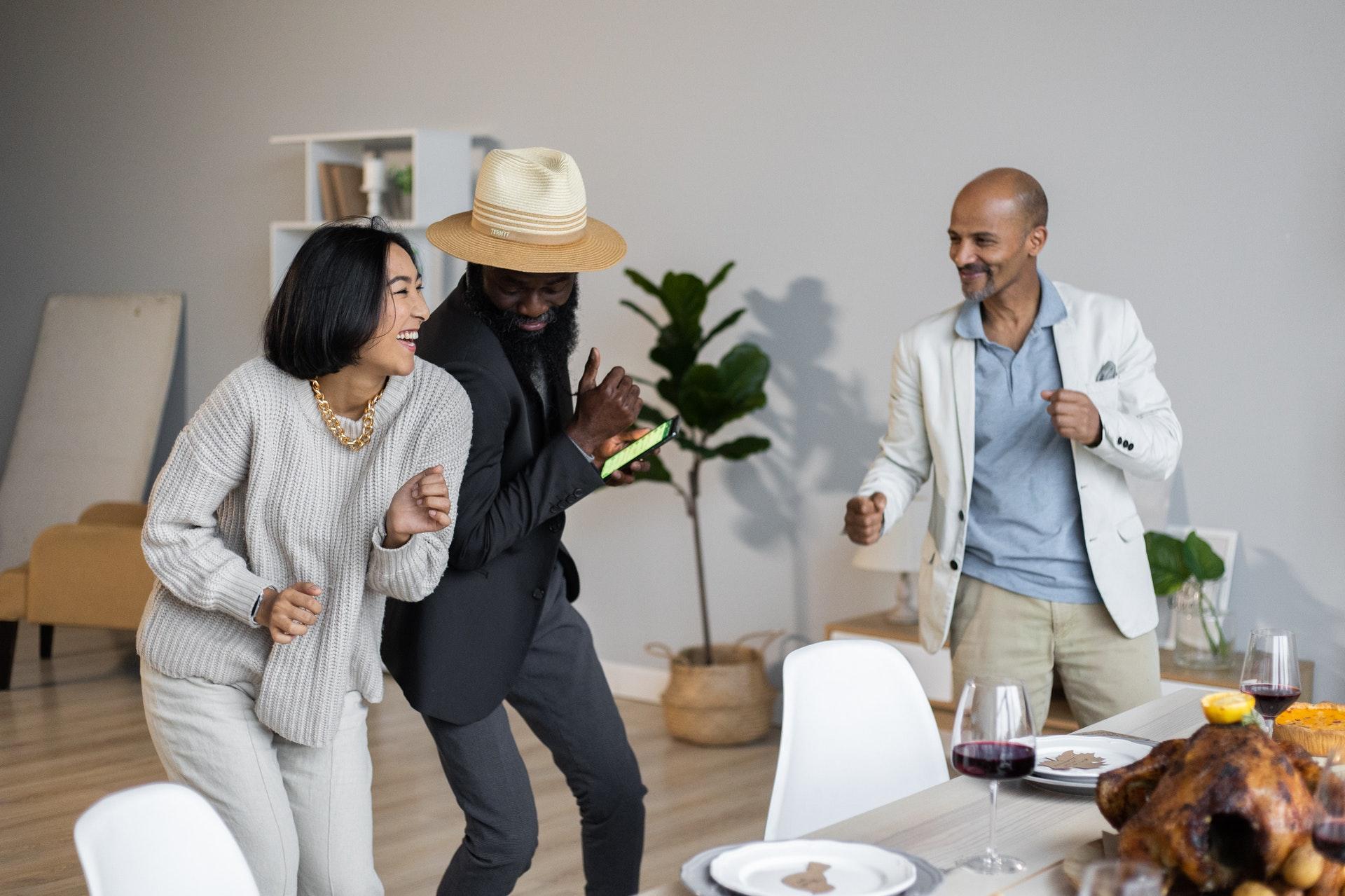 5 Games You Need For A Boozy Adult Game Night In
By
Mindy Smoak
Dec. 2 2021, Published 10:00 a.m. ET
Contrary to popular belief, games are not just for kids — and this holiday season is the perfect time for adults to partake in some (boozy) fun. In an article on Cartamundi, Dr. White shares that "Play helps us connect with other people because we are open in a way that allows them to feel, maybe, this is a safe person to be with and maybe even fun to be around." A few years ago, during Thanksgiving at my in-laws, we played Cards Against Humanity. It was not only a blast, it gave me a way to connect with relatives that I didn't know well.
I am looking to up my adult game playing this holiday season, so I dove into research and found 5 fantastic prospects. They range from physical fun to creative to a little naughty. One thing is for certain, your gatherings will be joyous!
Article continues below advertisement
Throw Throw Burrito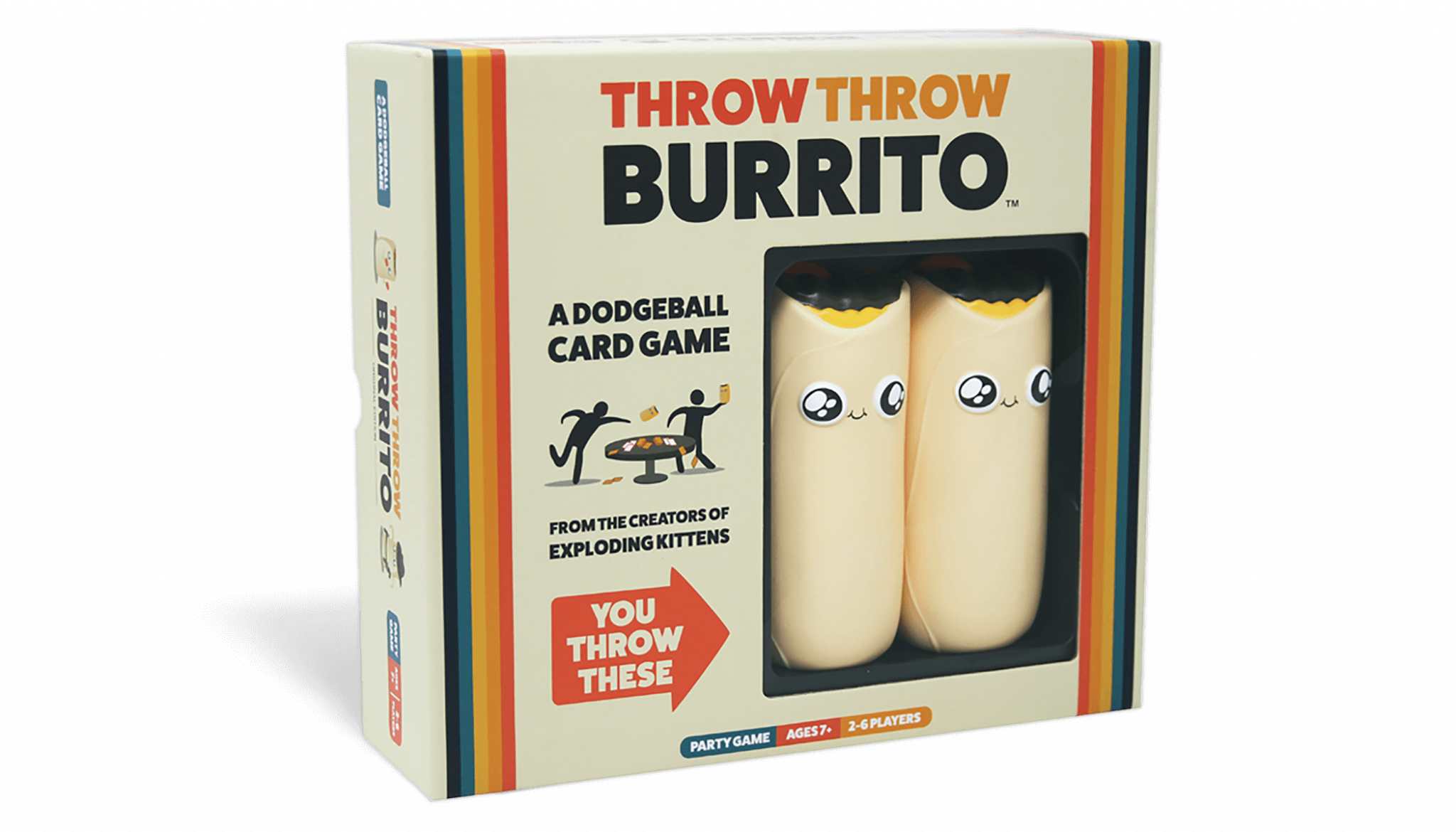 According to the makers, this is a dodgeball card game. Instead of balls, your weapon is soft toy burritos. The objective is to get 3 matching cards. Sounds easy right? With everyone grabbing and discarding cards quickly at the same time, and burritos flying maybe not. Match 3 burrito cards and have the other players play dodgeball with the burritos. Whoever is hit loses a point. If you win a round, show off your hard-earned Fear Me badge. Quick speed, flying burritos, and badges are sure to have your party-goers in stitches. This game was a finalist for the 2020 Toy of the Year award, so you can also play it with the kids another day.
What Do You Meme?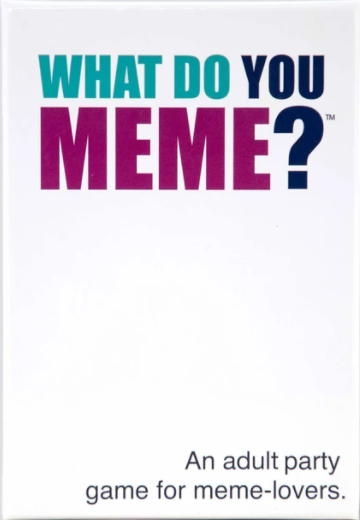 I feel like What Do You Meme is a cross between a guessing game and poker. Select a scenario card based on dice rolls, then choose the meme card that most closely matches your reaction to the scenario. The other players guess, and bet on, which meme you selected. Whoever has the most "money" at the end of the game is the winner. Your gathering will go back and forth between hilarity and heated battles to win the bet. With a 4.7 average on Amazon, it is a solid choice for game night. Make it a little more fun by adding your own twist, like making the loser of each round make the meme face. I am just imagining the hilarious Instagram posts that would follow.
Related Article: Why It's Important To Unplug And Reconnect To What Matters
Article continues below advertisement
Telestrations After Dark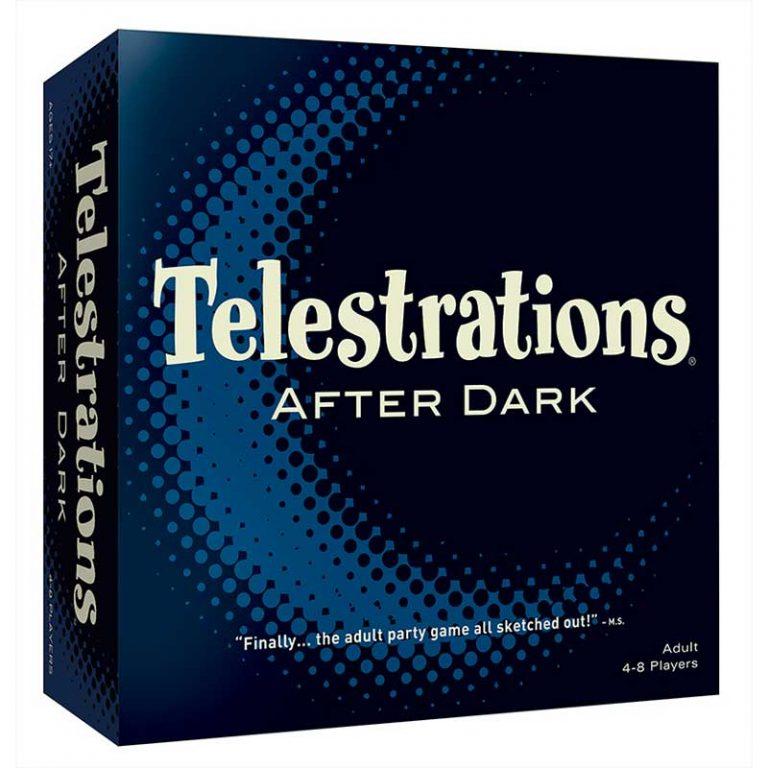 A game that comes with drink coasters, clean-up cloths, and sketch pads – sounds perfect for an adult evening in. You sketch and other players guess what your masterpiece is supposed to be, but artistic talent is not needed. Scoring can be done one of 2 ways, either what is referred to as the friendly or competitive method. What a great idea, allowing scoring to match the group dynamic. Each round goes pretty quick, making it easy to adjust how much time you spend playing. One word of caution, according to BoardGameGeek "It's really easy to have some obscene things come up…", so this might not be a good choice for work gatherings. Telestrations After Dark has a 4.8 rating on Amazon, a sure-fire hit for your party.
Article continues below advertisement
Unstable Unicorns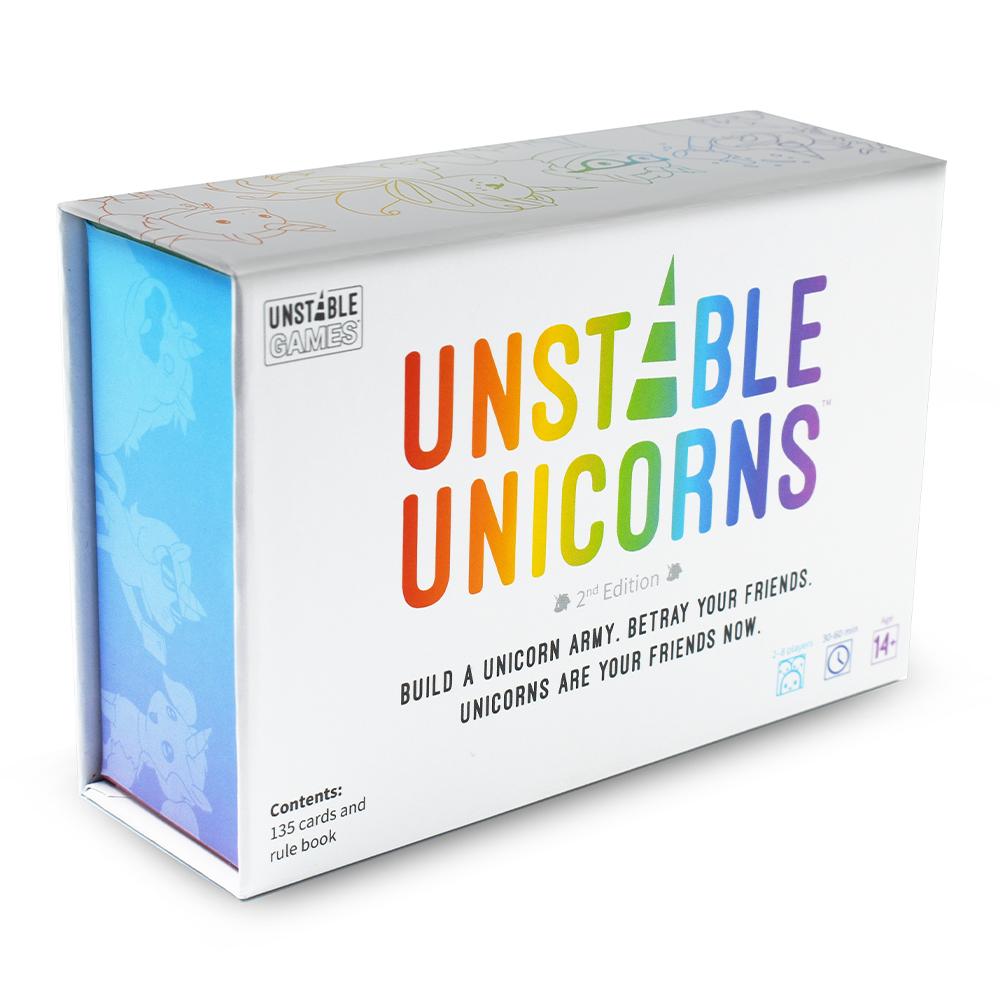 You might think unicorns mean family fun, but evil unicorns trying to betray and destroy each other could shatter the kids. Win the game by being the first to get your unicorns into your stable, which is not easy when your opponents' army of unicorns is trying their best to destroy it. One tip, according to Pop Insider, "…dress like a rainbow threw up on you at game night in order to get the advantage." This game seems to be a mix of strategy, luck, and rainbow-colored mayhem. With over 10,000 Amazon reviews resulting in a 4.6 rating, it will be sure to add sparkle to your party.
Article continues below advertisement
Puns of Anarchy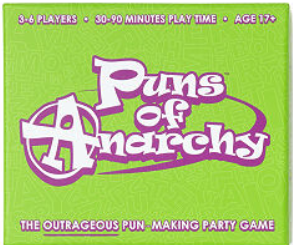 Puns of Anarchy started with a very successful Kickstarter campaign. This is a fast-paced, creative, and funny game that can be adapted to many groups. During adult parties with alcohol, likely to turn naughty. A category card is placed in the middle and the object is to create the funniest related pun using your cards. The cards are like mini dry erase boards, which adds interactivity and instant fun. With a 4.7 rating on Amazon, you will want this game for your festivities. Just avoid spitting out your eggnog from laughing so hard.