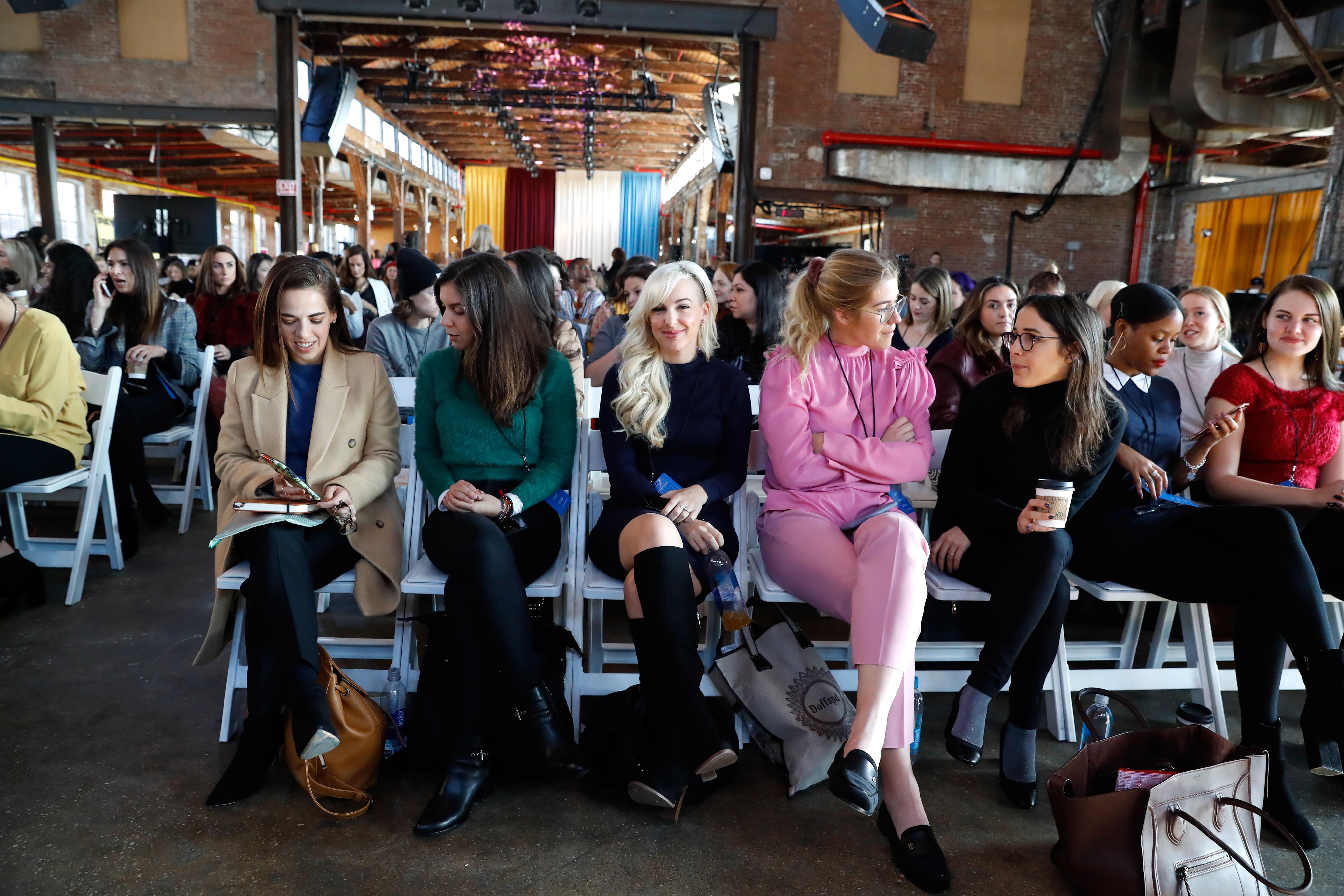 5 Girl Bosses We Met At This Year's Girlboss Rally
By
Shanthi Blanchard
Nov. 22 2018, Published 1:55 p.m. ET
Somewhere north of Bushwick in an area most New Yorkers would otherwise have little reason to venture to, my Yelp driver and I somehow figured out where the entrance of the weekend's most exclusive and energetic women's event, the Girlboss Rally in NYC, was to take place. As I walked out of the car, I admittedly found myself fighting off a few creeping feelings, including but not limited to, 'where the hell am I going?' and 'seriously, why in the world (outside of atonement) would Uber sponsor a woman's themed event?'
I never gained a clear answer to the latter question. But to the former, I can only say that upon entering the Girlboss Rally, I crossed over into what can only be described as the Oz for Girlbosses everywhere. Girlboss Rallys aren't entirely new, but the goes without saying that the tenaciousness of the Girlboss founder Sophia Amoruso – portrays an accurate measurement for how quickly the event has taken off since its initial launch a few years ago and how finely the event was executed.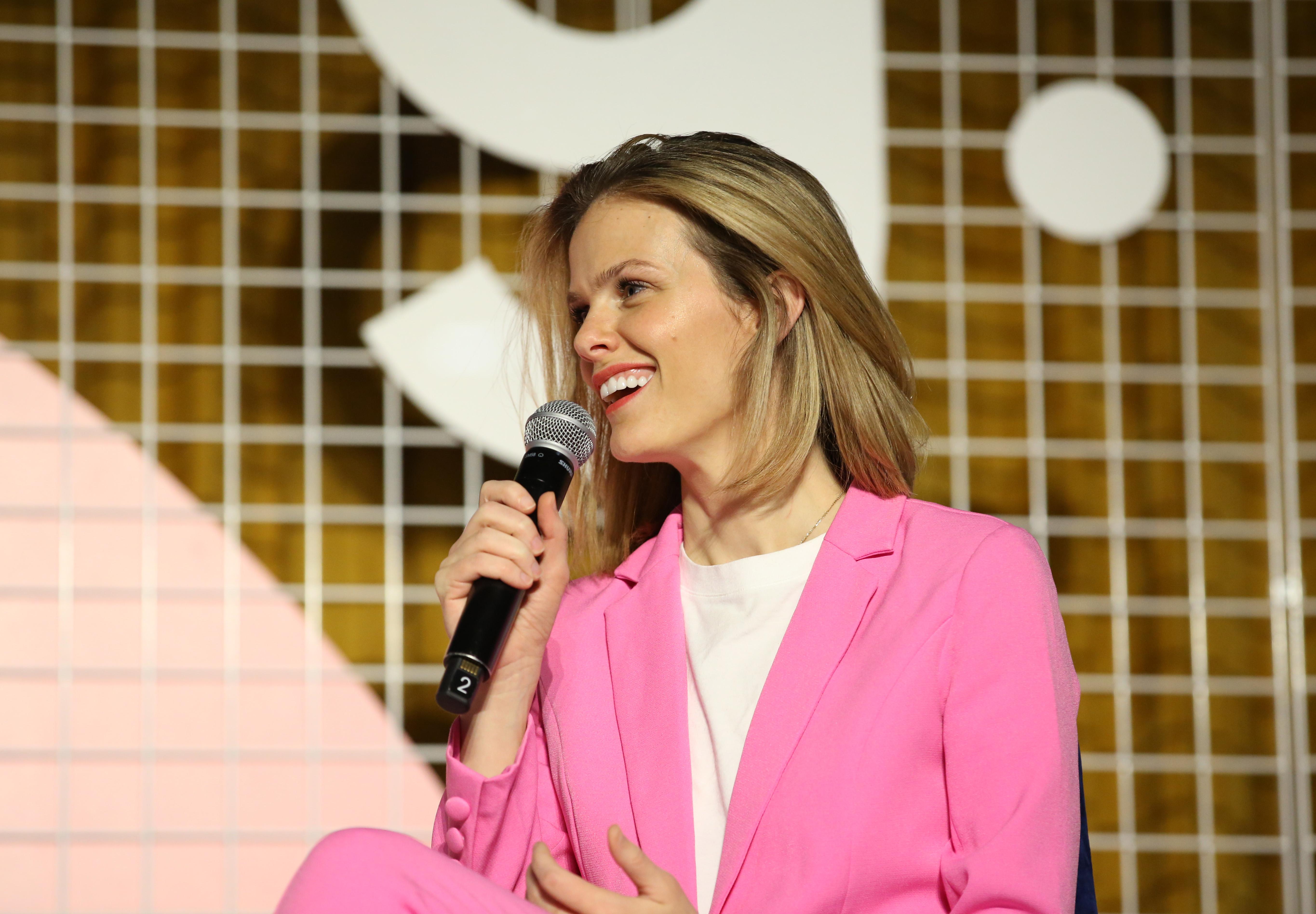 Article continues below advertisement
The Girlboss brand is known for making a statement. The Girlboss Rally's statement aligns with one we've been hearing a lot lately: women unite. The rally itself stayed true to that message, creating several immersive experiences where women could organically meet on an intimate and personal level. After all, workshops and panels are fun, but we all know that most of the magic at these things happen in those impromptu, makeshift moments. From the Boss Shots tent – which featured makeup artists and artsy photographs taking attendee's headshots – to tarot readings, resume consultations, and curated meetups in the Conversation Pit (which gave you the opportunity to meet other women in your field), the Girlboss Rally was not at a loss in providing plenty of opportunities to connect, build community, and plot global domination together.
There was even ample opportunity to meet the over 96 speakers from across various industries and backgrounds in this GirlBoss Oz. Journalists like former Vogue Teen editor Elaine Welteroth and entrepreneurs the likes of former model-turned-cofounder Brooklyn Decker spoke at the event. There was almost pedestrian-like access for attendees to connect with the speakers casually throughout the day.
Below, we put together a small list of women Her Agenda had the chance to connect with during the Girlboss Rally. Be sure to read about all these fantastic women and find out how you can join Girlboss's newest community for women like you!
Article continues below advertisement
Uber Pitch Winner, Ashley Lamb-Sinclair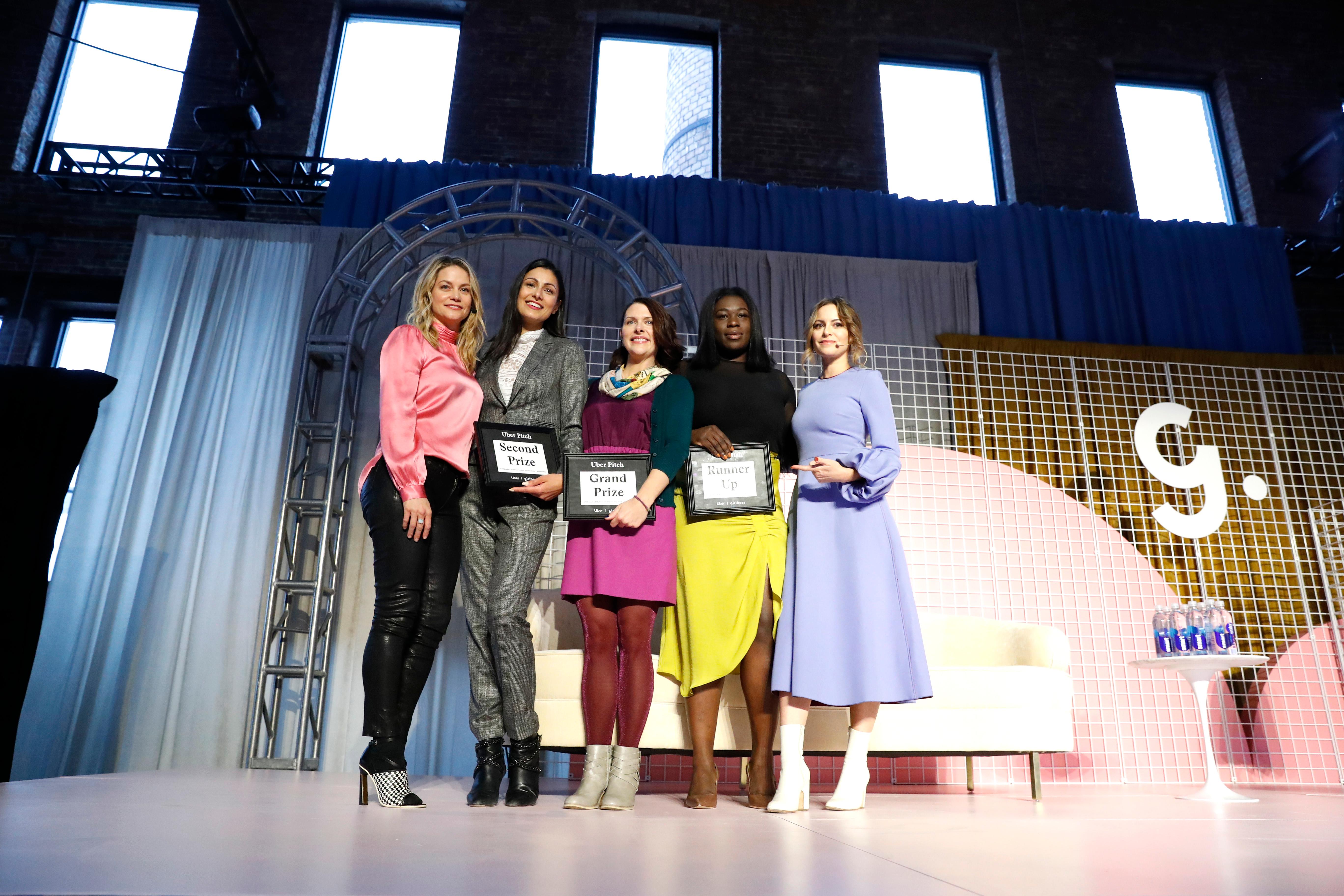 In an attempt to dismantle the funding gap between men and women entrepreneurs, the Girlboss Rally held an Uber Pitch contest, in which various women entrepreneurs pitched their company to a panel of experts, sponsored by Uber (le sigh). Questionable partnership aside, unlike normal investment pitches, this prize meant winners could take home as much as $90,000 in cash without ever having to pay a dime back, and $5,000 in Uber credits for rides and food deliveries. This year's winner was Curio Learning founder Ashley Lamb-Sinclair.
Article continues below advertisement
Symone D. Sanders, Democratic strategist and political commentator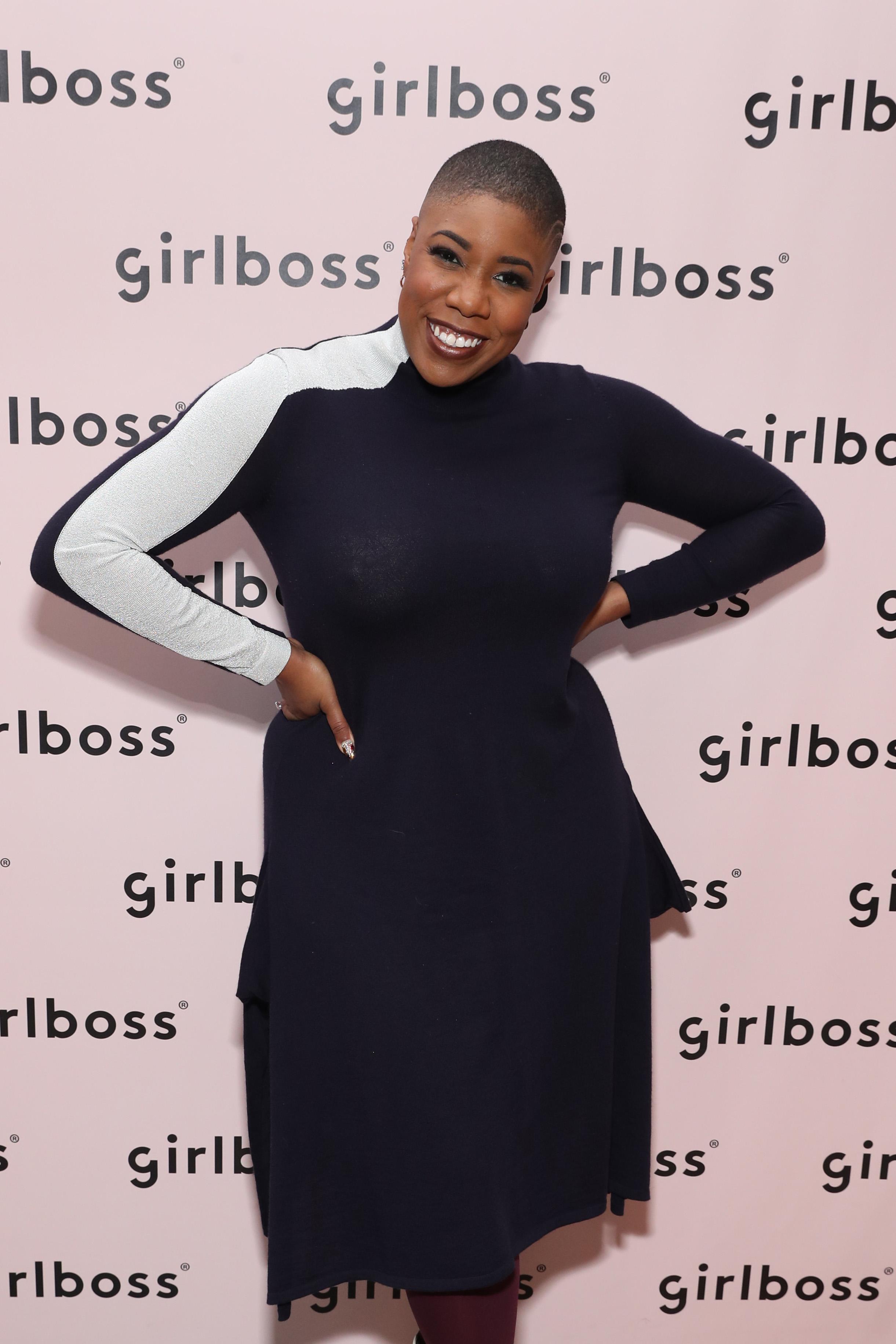 Symone was a featured speaker on the 'Don't Just Tweet About It' Girlboss Rally panel, which explored how women can become more actively engaged in civic participation. Commenting on the 'news fatigued' phenomenon, in which women, POC, and other minority populations take breaks or disengage from the media rollercoaster, Symone had this to say;
"This is an exhausting time. This is a pivotal moment in history. (Yet) this moment requires all of us to not get tired."
Piera Gelardi, Founder of Refinery 29
Article continues below advertisement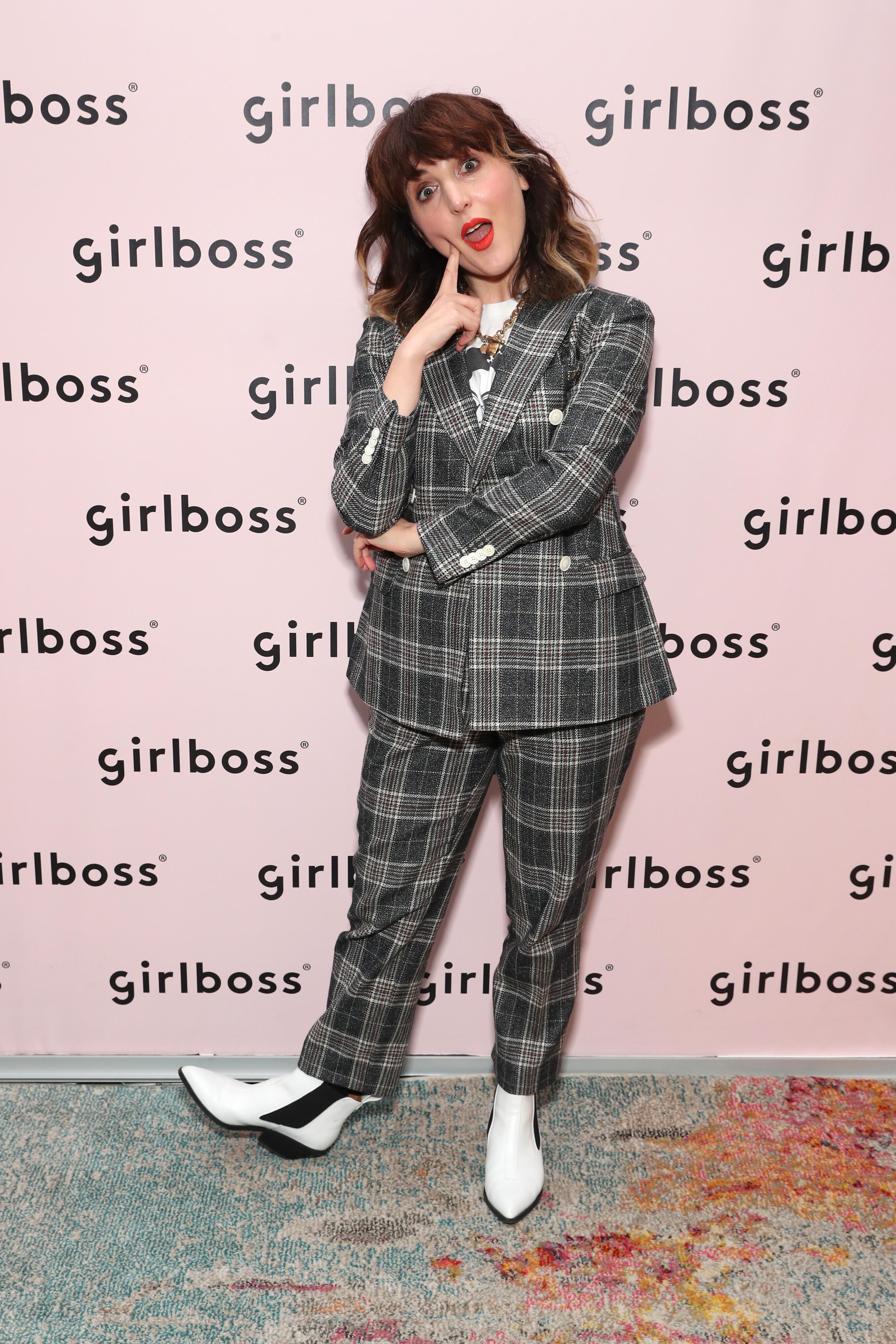 Piera is a bit of a New York Girlboss staple – a true testament of a woman who navigated her own career path created a platform (Refinery 29) to inspire other women and simultaneously continues to support other Girlbosses on their own climb to the top. During her Courageous Creativity session at the Girlboss Rally, Piera spoke about how by reclaiming her creative vision and purpose, she was able to chart her career onto a course no one had yet discovered;
"I was waiting for someone to hand me a roadmap to my career, and no roadmap existed," Piera Gelardi explains.
Article continues below advertisement
Sophia Amoruso, founder of GirlBoss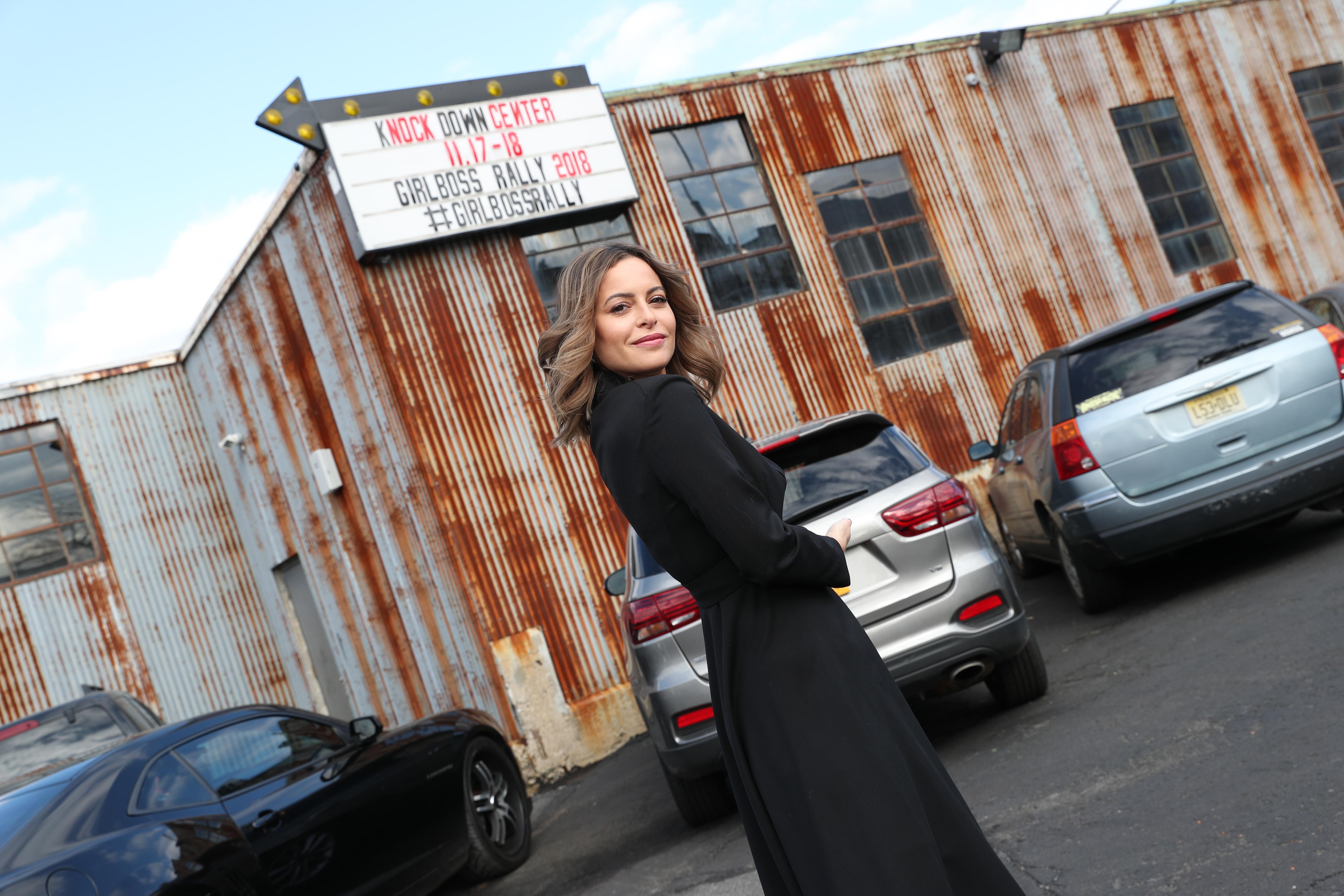 Sophia Amoruso, founder and CEO of Girlboss had a long and winding road to the weekend's event. After founding a successful online eBay store in the mid-aughts, Amoruso founded Nasty Girl Industries, which experienced monolithic growth before filing for bankruptcy in 2015. The experience for the former Forbes 30 under 30 and Business Insiders Hottest CEOs alive felt both phenomenal and catastrophic, which is why Sophia's aim this weekend was to shift the conversation around how we understand failure and embrace resilience – one in which we find community and build towards our success with our female peers:
Article continues below advertisement
"I was the poster child of success, but I found myself alone. I couldn't find my peers. But, I knew there were more girls out there like you all." –– Sophia Amoruso, Founder and CEO of Girlboss
Amani Al-Khatahtbeh, founder of MuslimGirl.com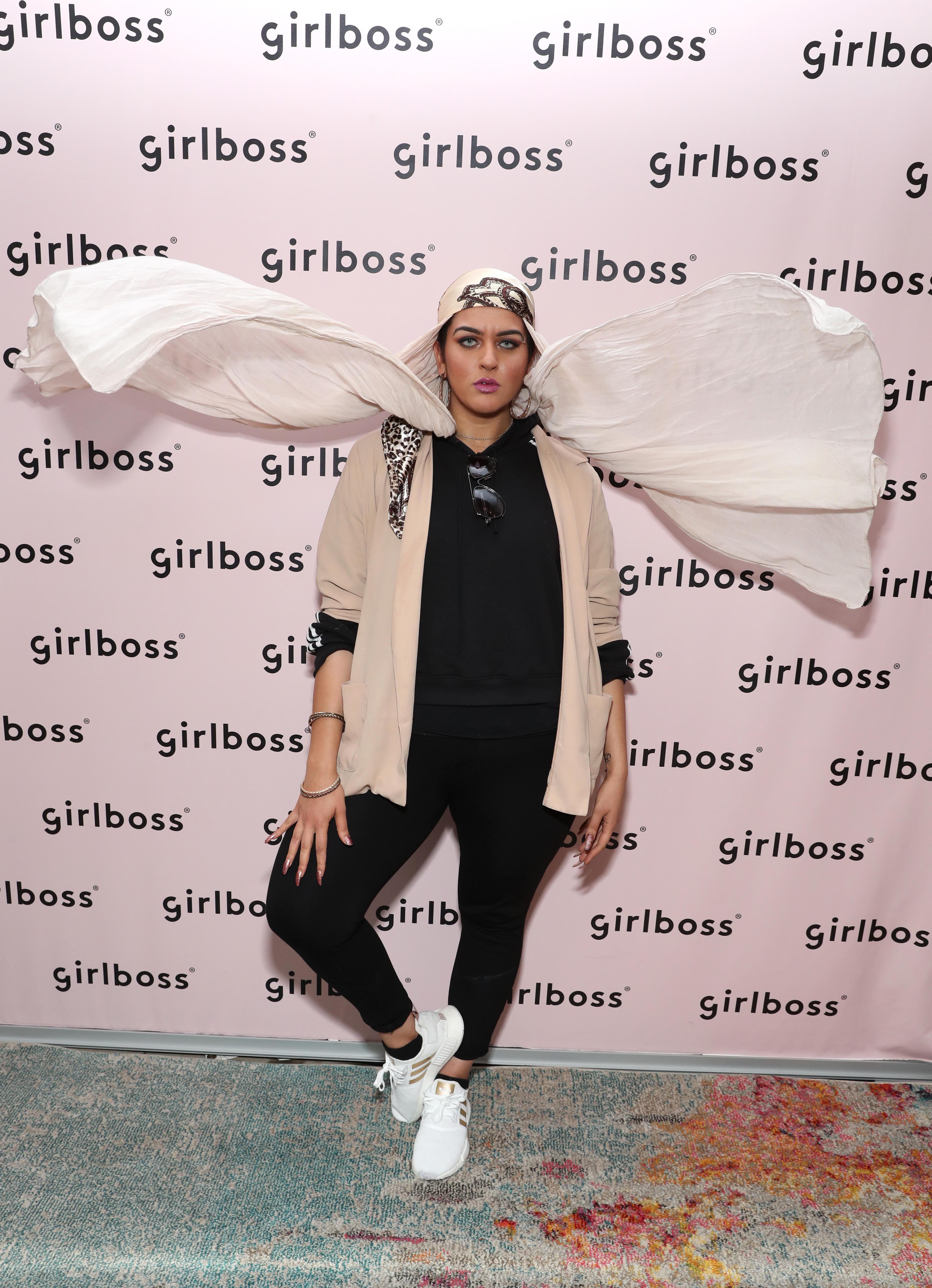 Most 25-year-olds are, to an extent, still trying to figure out their lives. But Amani Al-Khatahtbeh, founder of MuslimGirl.com was over seven years into her business when her company soared into success, reaching over 100 Million views in a year and landing her as the first veiled Muslim woman on the cover of Forbes. Of her success, Amani shared that what spurred her forward throughout the experience was the desire to give voice and representation to those who lived outside the dominant narratives of the media:
"Our newsrooms, production companies, and fashion houses should look like the world around us," Amani explains.