5 Guidelines For Positive Workplace Friendships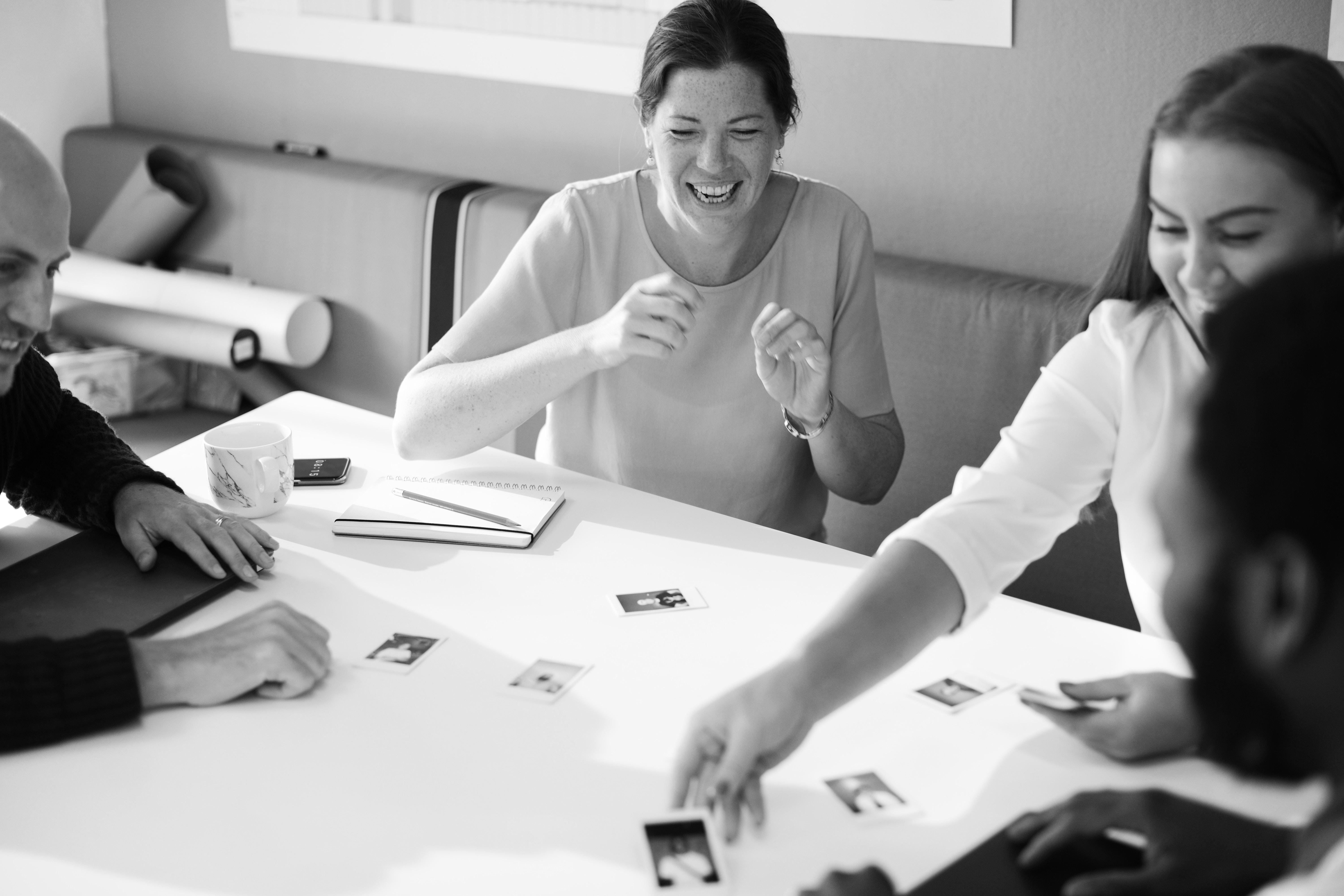 Should you, or shouldn't you be friends with your co-workers?
While you don't have an obligation to be best friends with your co-workers, a friendlier work environment can make it more enjoyable to go to work and boost your productivity. In fact, according to a study released by researchers at Brigham Young University, "social interaction is important to mental and physical health." In other words, a healthy social network at work is good for your health!
But, despite the positive effects of workplace friendships, some of the downsides include favoritism, conflicts of interest, and sexual harassment. These can happen when you are around the same groups of people and start taking behavior cues from them instead of exercising your own independent judgment.
So, striking that balance between personal relationships at work and doing your job well is essential.
With that in mind, here are five guidelines when it comes to navigating workplace friendships:
1. Establish Clear Boundaries
Have a problem where your friends stop by your desk to chit chat frequently? To tackle this, communicate that you are busy and would love to connect with them at a different time. You could set aside scheduled times to meet (maybe a weekly lunch or walk break). By limiting your social interactions to set times during the week, you'll keep yourself focused and reaffirm your commitment to your workplace friends.
Article continues below advertisement
2. Don't Divulge Personal Information
When it comes to socializing at work, be careful about divulging too much personal information. Keep things like performance reviews, your financial history, and personal issues that will cause problems at work to yourself. You don't want to be in a situation where you divulge too much information and give someone ammunition to jeopardize your career.
3. Avoid Office Gossip
Workplaces are full of politics, and it's natural to want to talk about what's going on. If you're in a toxic work environment, it might be extremely tempting to speak negatively about your colleagues, manager, or even your leadership team. Unless you absolutely trust your workplace friend, don't engage in any negative office-related gossip. For one, this could negatively impact your credibility. You don't want to be the "toxic friend" who makes your co-workers even more miserable. And second – you never know who the gossip might get back to.
Article continues below advertisement
4. Socialize With Others
If there's an opportunity to get to know co-workers outside of your established friendships, take it! By being around the same group of people at work, you become more likely to engage in groupthink and take social cues (both positive and negative) from the "work clique" you normally engage with. Taking the chance to interact with others will open your mind to new ideas and new ways of doing things.
5. Don't Play Favorites
When it comes to interacting with co-workers, treat everyone equally and with care. Make them feel valued, respected, and listened to whenever they interact with you. If you have a close friend on your direct team, avoid giving them "special treatment," as that might sour your other relationships and add unnecessary barriers to getting things done.