5 Ida B. Wells Facts That Will Leave You In Awe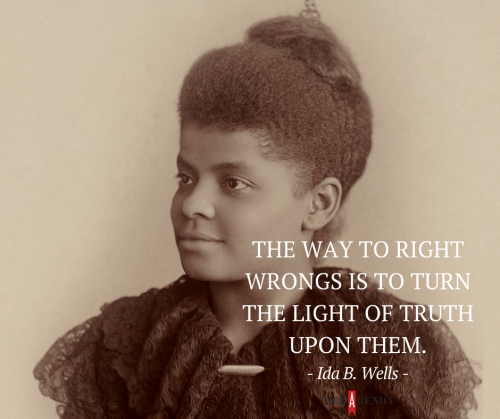 Today isn't just another boring Monday. Today is the day that journalist and activist Ida B. Wells would've turned 156 years old. There's a reason we're still celebrating her even after her death in 1931, and that's because of just how incredible Wells was. Well's work promoted the rights of all women and her reporting brought to life the racism inherent in the U.S justice system.
Despite the incredible challenges and dangers she faced, Wells stood up to be a voice against the prejudice threatening the lives of people in her community.
To commemorate this fierce, fearless boss lady, here are five facts about her life and work that'll leave you in awe.
Ida B. Wells Was A True Intersectional Feminist
Wells wanted the vote for women of every shade and hue. Her famous peers, like Susan B. Anthony and Elizabeth Cady Stanton, showed themselves to not be fighting for the rights of Black women. Anthony actually said once, "I will cut off this right arm of mine before I will ask for the ballot for the Negro and not for the woman."
Wells called out Anthony for her behavior, and her unwillingness to stand against segregation at large. She went on to found the National Association of Colored Women, to create a feminism truly for all.
She Knew How To Take Care of Herself
Wells was born to a large family in Holly Springs, Mississippi. Born six months before Lincoln's Emancipation Proclamation, Wells spent the beginning of her life as a slave. In the following years, she was able to attend Shaw University, a school for former slaves.
Unfortunately, she had to leave school at sixteen when both of her parents died of yellow fever. With several younger siblings to take care of, Wells quickly landed a teaching job for financial support. She was clever enough to lie about her age, and her intellect carried her as she balanced being a homemaker, student, and teacher all at one time.
She Bit A Racist Train Conductor
Article continues below advertisement
Years before Rosa Parks, Wells bit a racist train conductor after he tried to forcibly remove her from where she was sitting. She was on her way to Woodstock where she worked as a teacher when she was told she would have to move from the rear of the train. When he told her that where she was sitting was "whites only," she still didn't budge. She had bought her own first-class ticket and intended to sit where she wanted. The white conductor began aggressively forcing Wells from her seat. In response to the unwanted contact, Wells bit the conductor. The baggageman then aided the conductor in removing her from the train, to the cheers of the white train car.
Wells would not stand for such disrespect and blatant prejudice. She gathered her things and returned home to Memphis to file a report against the railway that led to her winning a $500 settlement. With a 2.5% inflation rate, that sum totals over $2,000 today.
She Exposed Racism in the U.S Justice System and Brought Justice to Victims of Lynching
Article continues below advertisement
Most notably, Wells is known for her investigative reporting that exposed racism in the lynching trials of Black men. Funded by Frederick Douglass and Lawyer, Ferdinand Barnett, Wells spent months investigating the culture around lynching in the South. Her conclusion is that most were not given a fair trial based on the color of their skin and that the "assault" of white women was being used as justification for murder. Many of these assaults, she found, were either consensual or non-existent.
In conclusion, many of the people being killed were innocent. Her reporting was hard-hitting and sparked outrage from white Southerners. Regardless, she put her own protection aside to uncover the hidden truths feeding the cycle of death and inequality in the Southern states.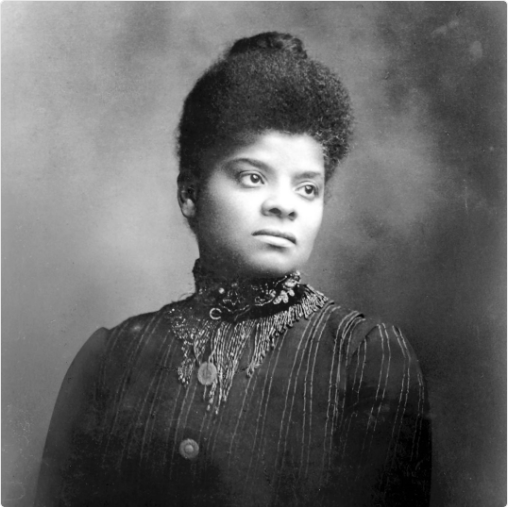 Wells Did All of This While Also Being A Mother
Wells married Ferdinand Barnett on June 27, 1985. Together, they had four children. While Wells did slow down her activism at some points to care for her children, she never let go of her passion. For example, while still breastfeeding her first child, Charles Aked Barnett, Wells was asked to speak for the Republican Women's State Central Committee. Never one to turn down someone who needs her, she packed up her things and went, with several people lined up to help the new mother along the way.