5 Leading Women Of Color In Tech Who Will Inspire You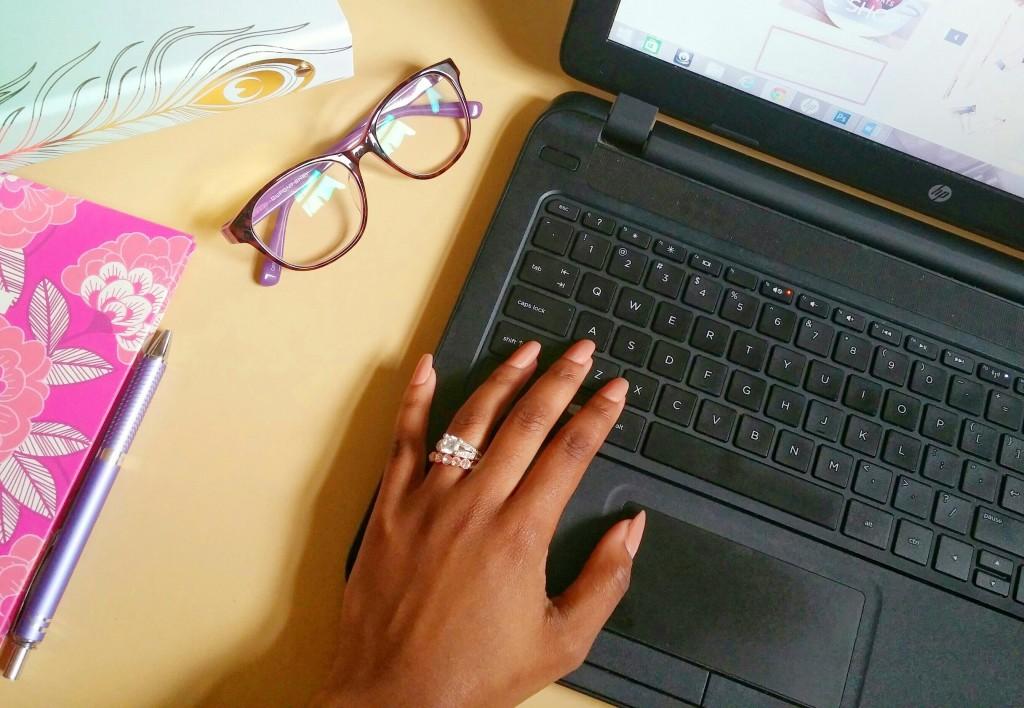 Her Agenda continues to celebrate Women's History Month by bringing attention to some of the most powerful women across all industries – especially the industries where women are often underrepresented.
The world of technology is a barren space for women, and even more barren for women of color. With women of color only making up less than 3% of the workforce, it is important that we continue to shed light on those who are making great strides throughout the field of technology.
This list is by no means a complete list of powerful women of color in technology but it is a list of women worthy of celebration and honorable mention.
Camille Eddy
Camille Eddy is a mechanical engineering student at Boise State University. During her time at Boise State University she took an internship working in robotics at HP labs. Camille is also one of the founders of the Space broncos which is an interdisciplinary leadership practicum in collaboration with the Office of Education at NASA. During the Obama Administration, Camille was selected to introduce President Barack Obama when he visited Boise State University to cover the topics of diversity and inclusion for women and people of color in technology. When asked if she could change one thing in the world, her answer was access to education. Camille is dedicated to changing what the world looks like for people of color and women in STEM.
Article continues below advertisement
Jessica O. Matthews
Article continues below advertisement
Jessica Matthews is the founder and CEO of renewable energy startup Uncharted Play. Her company closed a $7 million Series A round led by the NIC Fund with participation from Kapor Capital, Magic Johnson Enterprises, BBG Ventures, and Lingo Ventures. This makes Matthews the 13th Black female founder who has raised more than $1 million in outside investments for her company. Jessica is a two time graduate of Harvard University and is currently based in New York City. When asked what drives Jessica, her response is "self-actualization," driven by showing people that look like her what is possible.
Mandela Schumacher-Hodge
Article continues below advertisement
Mandela Shumacher-Hodge has been plowing her way through Silicon Valley for the past six years. Mandela is a VC-backed startup founder, Global Director of Startup Weekend Education, featured author, and a keynote speaker. To date Mandela has spoken on over 50 stages, is a Forbes 30 under 30 recipient, and one of Hackbright's 10 Black Female Leaders in tech to watch. Over the past five years, Mandela has advised hundreds of aspiring entrepreneurs and her writings on Medium and Forbes are a reflection of those lived experiences.
Kimberly Bryant
Article continues below advertisement
Kimberly Bryant is graduate of Vanderbilt University and the founder of Black Girls Code, a training course that teaches basic programming concepts to Black girls who are underrepresented in technology careers. Kimberly is an electrical engineer who previously worked in the biotechnology field at Genetech, Novartis Vaccines, Diagnostics, and Merck. Bryant is hoping that being the Founder of Black Girls Code will allow young girls, specifically students of color to remain involved in STEM and increase awareness within the field.
Article continues below advertisement
Morgan DeBaun
Article continues below advertisement
Morgan is the Founder and CEO of Blavity, a website created by and for Black millennials. DeBaun was featured on Forbes 30 under 30 list of "young people transforming the future of media." Blavity offers a seamless mix of humor, critical commentary and valuable thought-leadership. The platform covers the full spectrum of content, tech, and culture. When Morgan was asked what her intentions of Blavity were she answered, "Blavity is a reflection of the love and passion of hard working millennials across the country."
This is only a small list of women who are working hard every day to not only bring diversity to the technology space all around the world, but to also contribute to the ideas and needs of users.