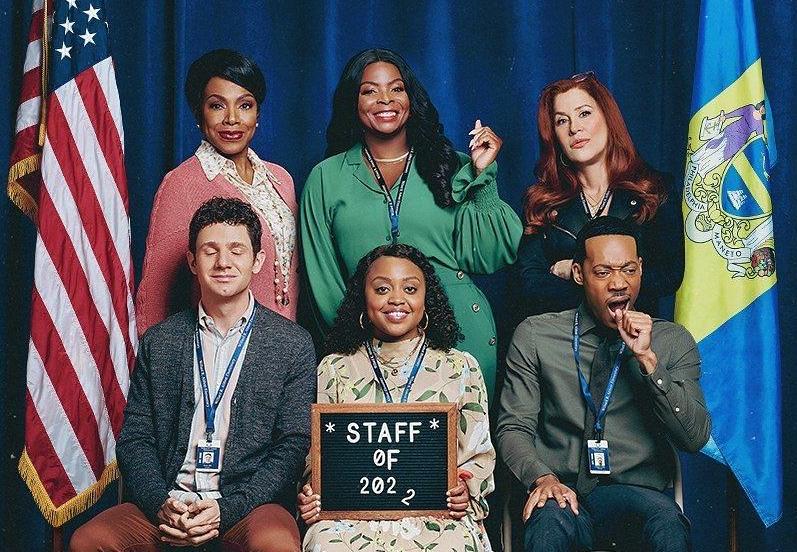 5 Smart Lessons On Career Advancement And Leadership From 'Abbott Elementary'
By
Tiffany Patterson
Feb. 22 2022, Published 8:00 a.m. ET
No matter where you are in your career or what field you're in, there's something we all need, and that's guidance. It may be hard to recognize at times but there are lessons in everything, even a TV show about teachers. "Abbott Elementary" is an ABC sitcom created by and starring Quinta Brunson, and it's a workplace mockumentary-style comedy.
Brunson stars as Janine Teagues, a quirky but dedicated second-grade teacher at the fictional Willard R. Abbott Elementary School in West Philadelphia. The show underscores the challenges of teachers at a struggling school in a way that is both comical and poignant. As we get to know Janine and her colleagues, there are great takeaways for all of us. Here are five lessons on career advancement and leadership from the sitcom:
Article continues below advertisement
1. It's important to build intergenerational relationships.
Janine admires veteran teacher Barbara Howard, played by Sheryl Lee Ralph. The concept of wanting to learn from a veteran in your field isn't new, but the relationship between the two women shows how two colleagues from different generations and experiences can learn from one another. This relationship also highlights the fact that everyone has valuable perspectives and skill sets, and by working together across generational lines, everyone benefits.
2. Don't be afraid to ask for help.
On the show, we see Janine trying to establish herself and all the uncertainty that comes with that. No one wants to be perceived as incompetent. We want to be seen as self-starters and problem-solvers. Janine does her best to solve every challenge she faces but eventually realizes that she can't handle everything on her own. No matter where you are in your career, there will be moments that you will need assistance. Don't be afraid to ask for help.
Article continues below advertisement
3. Set healthy boundaries.
Oftentimes, we want to go above and beyond to prove our value in the workplace. Ambitions can propel you to higher heights in your career, but boundaries will sustain you along the journey. Several times the hilarious and at times inappropriate principal, Ava Coleman (played by Janelle James), asks more of the staff than they are comfortable with, and several of the teachers aren't shy about setting boundaries. This can be in the form of establishing clear responsibilities or sticking to set work hours.
Article continues below advertisement
4. Prioritize wellness and self-care.
Janine goes does all she can to serve her students, support her colleagues, and nurture a very one-sided romantic partnership. In one episode, she is so busy doing all these things, she forgets to eat and she faints. It is then that she learns a valuable lesson about self-care. A veteran teacher explains that if she burns out, then who will be there for the students?
Prioritizing wellness and self-care is important for all of us no matter what field we're in. You can't pour from an empty cup, so take care of your physical health and emotional well-being. Take the time to nurture yourself so that you can better serve others.
Article continues below advertisement
5. Celebrate your victories.
In one episode, Janine and Ms. Howard are so consumed with the difficulties of a new reading program that they miss the strides a struggling student is making toward becoming a better reader. Finally, they realize the student's progress and are able to celebrate.
It's so easy to get caught up in our daily routines and all the setbacks that we forget to take a moment to celebrate our wins. Moments of celebrations can come in many ways like writing a kind note to yourself in your gratitude journal, going for a walk, or enjoying a nice work-free lunch. Take the time to acknowledge your progress in whatever way works best for you.