5 National Parks You Need To Add To Your Summer Bucket List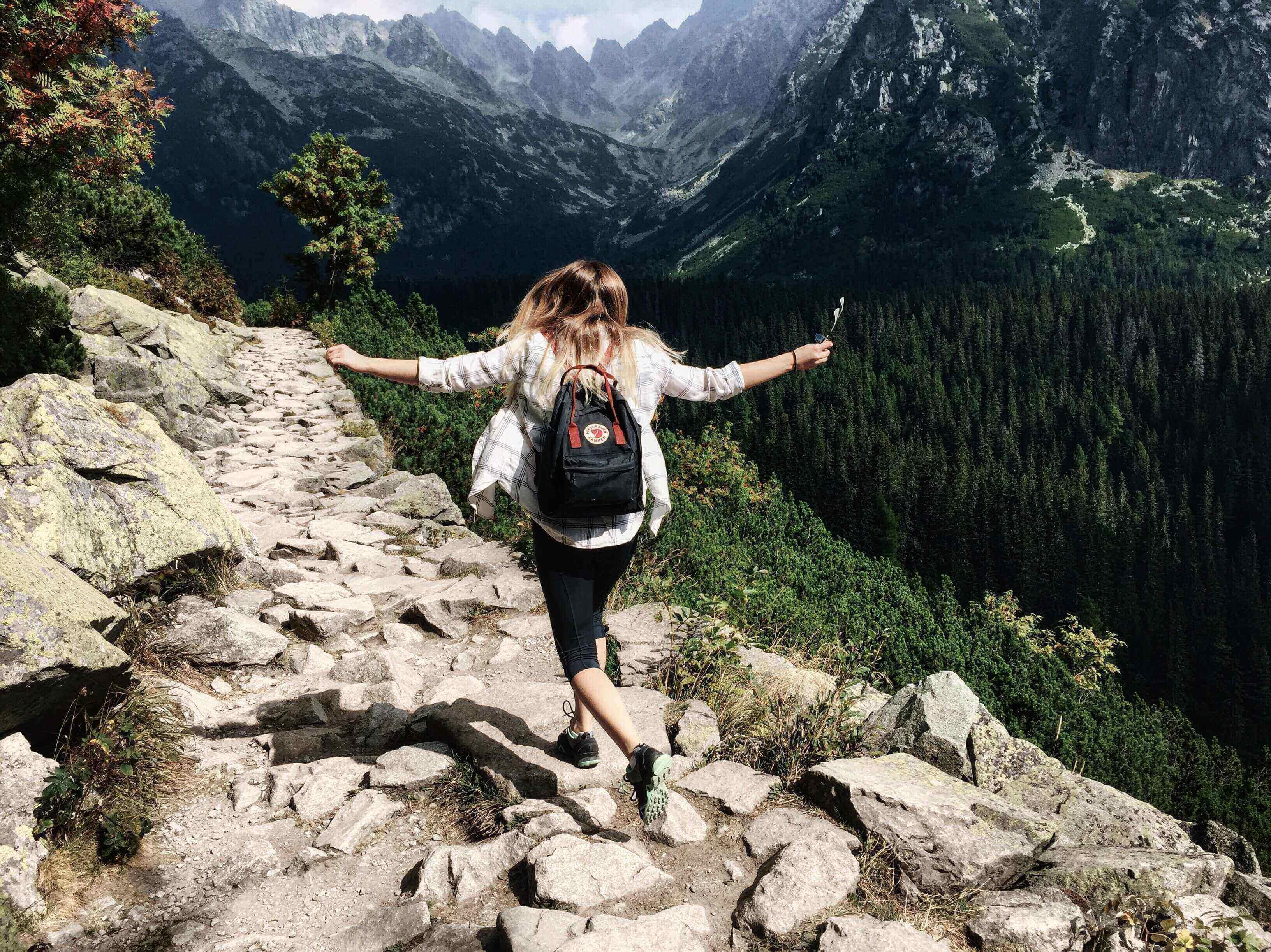 Sometimes, material girls need an escape from the material world. This summer, take some time to ground your spirit and reconnect with the earth by spending a few days at a national park. These preserved and protected pieces of our country offer a peaceful retreat and force us to slow down and take in the beauty of our world.
There are more than 423 parks across the country, spanning over 84 million acres. Here are five that are must-visits for the summer.
Article continues below advertisement
1. Yosemite National Park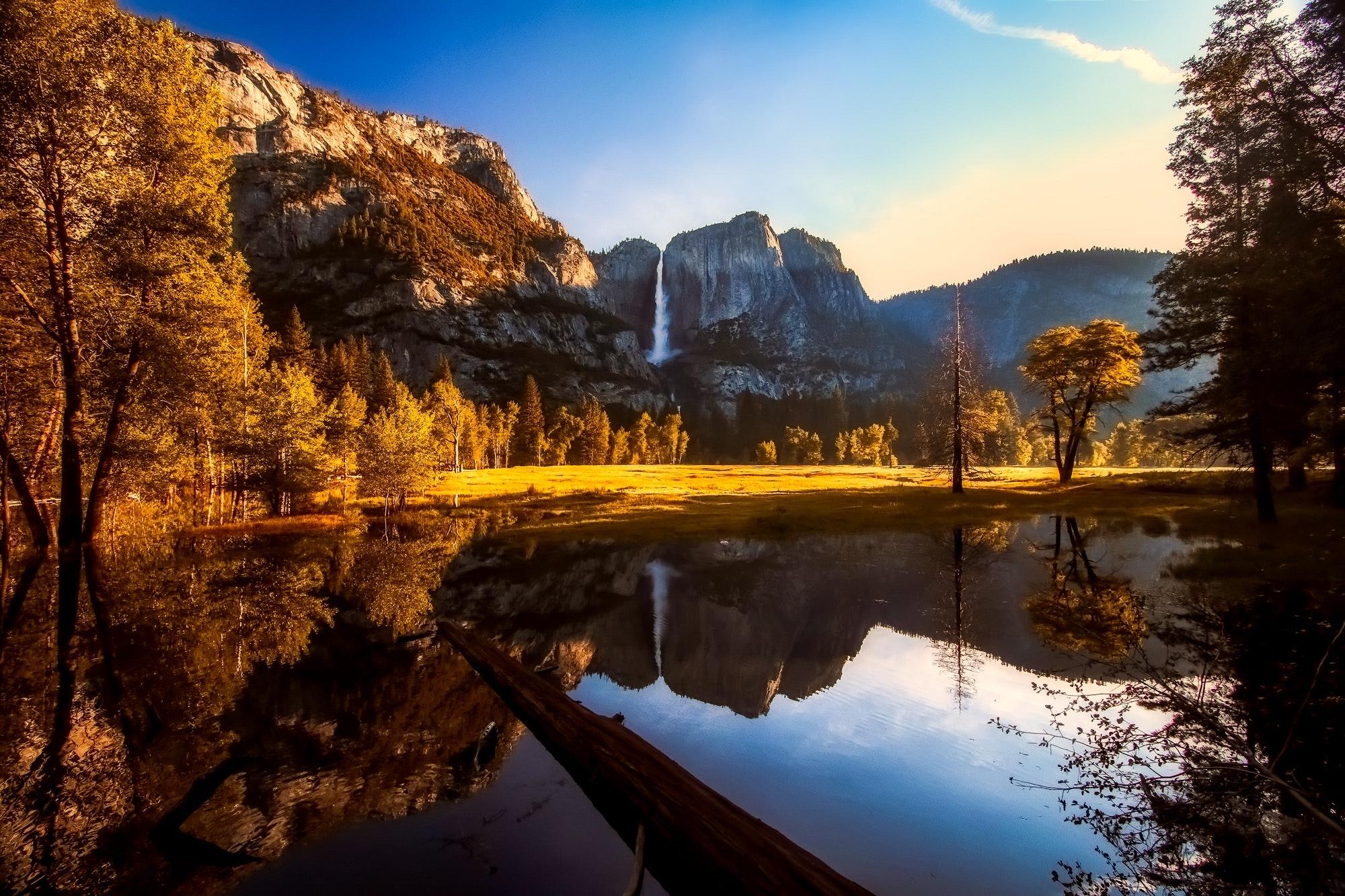 Yosemite National Park in Northern California is easily one of the most breathtaking places you will ever step foot in. Between the beautiful mountain views, diverse hiking trails and world-famous waterfalls, your trip will be jam-packed with adventure.
Activities for all experience levels:
Lower Yosemite Fall - Take a short and scenic walk to Lower Yosemite Fall where you will come face-to-face with the park's signature waterfall. Bring a raincoat and embrace the playful waterfall with your whole family.
For the more adventurous:
Vernal and Nevada Falls - If you love challenging hikes, this one is a must-do. You can reach the top of Vernal Fall through 1.2 miles of uphill dirt trails and mountainside staircases made of rocks with plenty of places to stop and take in a view you won't find anywhere else on Earth. And if you still have it in you, continue another 1.5 miles to reach the top of Nevada Falls.
The entire loop is 5.4 miles and will take you approximately 5-6 hours to complete.
Article continues below advertisement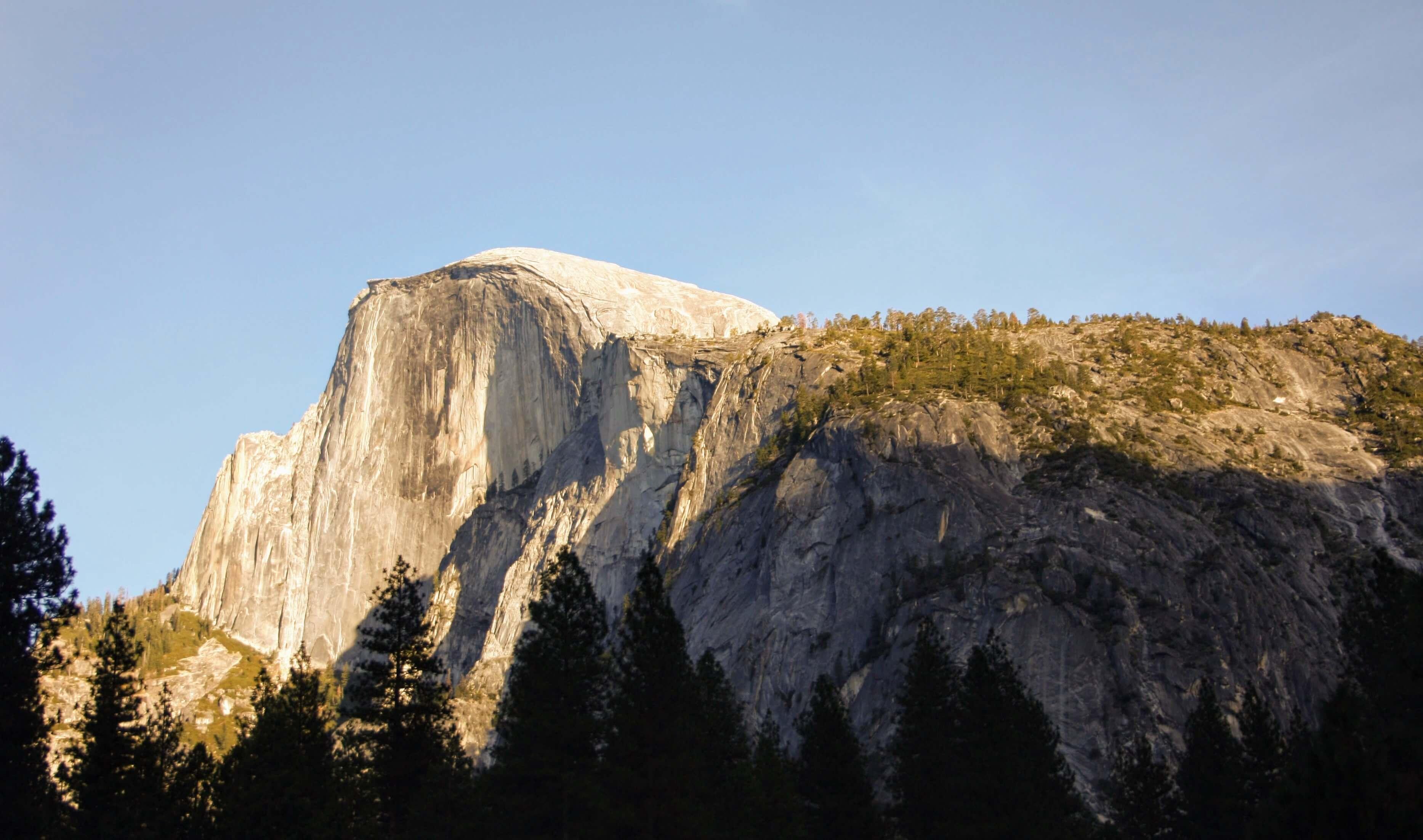 For the challenge-seekers:
Half Dome - Experienced hikers from all over the world come to Yosemite to brave this iconic landmark. If you're up for it, grab a permit, gear up and prepare for some truly amazing views 8,800 feet above sea level.
A round trip is 14-16 miles and takes most hikers 10-12 hours to complete.
Article continues below advertisement
Yellowstone National Park
Stretching across Montana, Wyoming and Idaho is the oldest and arguably most iconic national park. In Yellowstone, you can fill your visit to the brim with diverse nature offerings and unique wildlife encounters. (While much of this park was recently closed due to extreme flooding, some parts might be set to reopen soon, so keep this on your list for when you're able to visit.)
Activities for all experience levels:
Old Faithful - Visitors of all ages can pay a visit to the landmark that inspired the establishment of Yellowstone as the world's first national park. This massive geyser erupts every hour or so, about 20 times a day, shooting water and steam as high as 180 feet.
Article continues below advertisement
For the more adventurous:
Mt. Washburn - This 6-mile loop will take you along some of the most spectacular views the park has to offer. While on the trail, keep a lookout for bighorn sheep, grizzly bears and other wild animals.
For the challenge-seekers:
Avalanche Peak - Live out your dreams of becoming the protagonist of your favorite fantasy novel by trekking over 4 miles through a forest and meadow. Though not as death-defying as Half Dome, this steep hike is not for the faint of heart for it will take you to elevations up to 2,100 feet in just 2 miles.
Article continues below advertisement
Zion National Park
Prepare to fall unexpectedly in love with Utah. The state is home to five national parks. The beautiful mountain, family-friendly trails and peaceful atmosphere make Zion my favorite.
Activities for all experience levels:
Riverside walk - Enjoy a relaxing 2.2-mile stroll on a paved pathway along the Virgin River. The first mile will lead you to a crystalline emerald pool that marks the start of the Narrows (see below) where you can splash around and take in the stunning canyon.
Article continues below advertisement
For the more adventurous:
The Narrows - This 5-to-9.4-mile trek starts at the mouth of Zion Canyon and takes you through the Virgin River. With the tall walls of the canyon on either side and the river directly below you, this is one of the most unique hikes you will ever encounter. Just remember to bring excellent waterproof shoes, or rent them at the entrance of the park!
For the challenge-seekers:
Angels Landing - If you want to try something daring but aren't sure you're ready for Half Dome, try Angels Landing. This hike is 5.4 miles round-trip and will take you up to an elevation of 1,488 feet. Like Half Dome, you will need a permit (and perhaps a prayer).
Article continues below advertisement
Bryce Canyon
From Zion, we drive an hour and a half north to Bryce Canyon. This park is known for its unique rock formations called hoodoos and its breathtaking sunrises.
Activities for all experience levels:
Sunset Point/Sunrise Point Trail - Take a peaceful 1-mile walk between Sunset Point and Sunrise Point for breathtaking views of hoodoos packed across Bryce Amphitheater. To get the best experience arrive just before sunrise when the weather is cooler and the crowds are thinner.
Article continues below advertisement
For the more adventurous:
Navajo Loop Trail - This trail offers a 1.4-mile hike winding down into the canyon through Insta-worthy switchbacks. You'll travel between walls of colorful limestone and Douglas-fir trees and get an amazing view of Thor's Hammer, the park's most famous hoodoo.
For those looking for a challenge:
Peek-A-Boo Loop Trail - Don't let the cute name fool you. This is one of the most strenuous hikes in the park. You'll venture through 5.5 miles of a steep trail along various viewpoints down to the canyon floor, through the valley of hoodoos and back up. The entire loop takes about 3-4 hours to complete.
Article continues below advertisement
Honorable Mention: Disney's Fort Wilderness Resort & Campground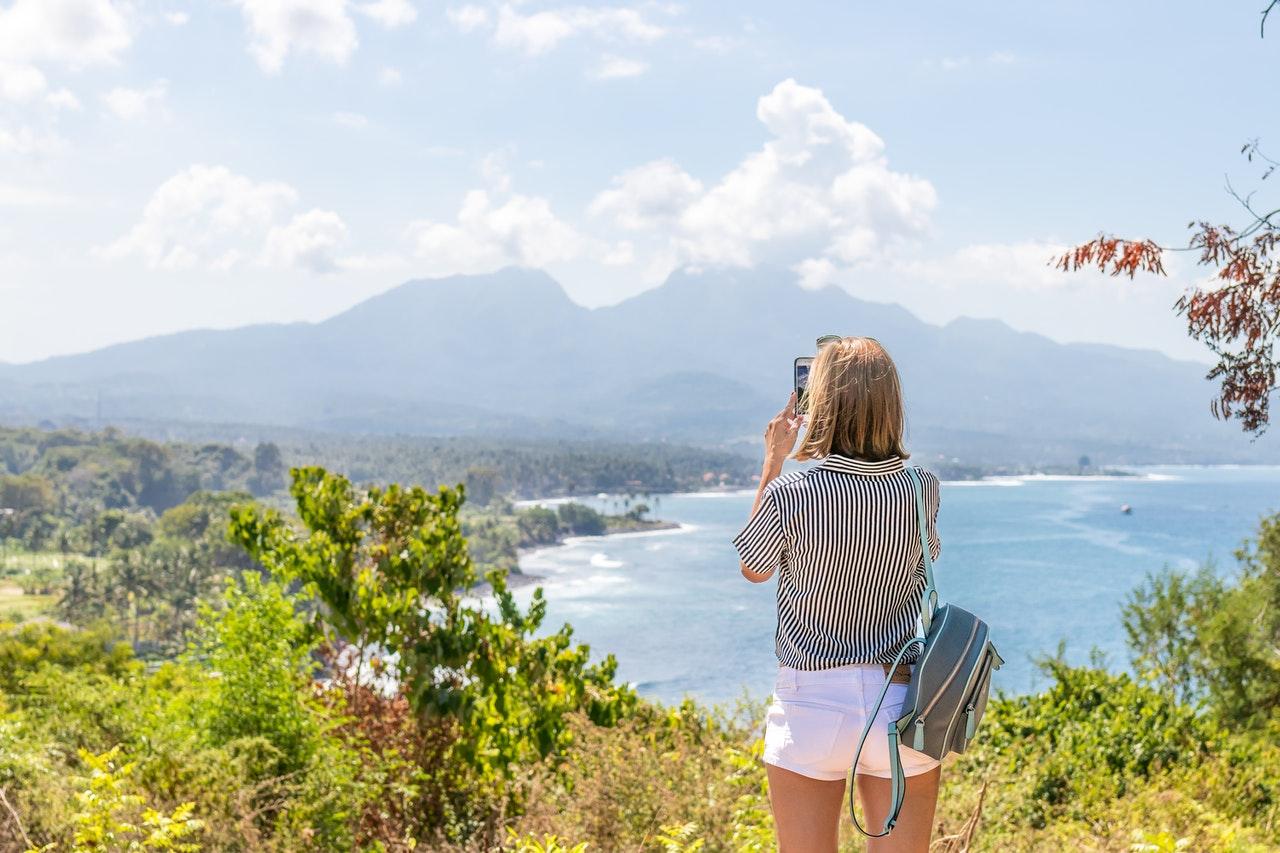 Okay, so Walt Disney World isn't technically a national park, but it is a national treasure that offers more than just fun theme-park rides and delicious Mickey Mouse-shaped food.
Fort Wilderness Resort & Campground is perfect for folks who want a more comfortable and relaxed experience in nature. And though it's isolated from the rest of Disney World, a short boat ride will take you right to the gates of Magic Kingdom.
Article continues below advertisement
Activities for all experience levels:
Fort Wilderness offers outdoor activities and perks you won't find at any of the Disney parks. Just like the national parks, you can find scenic nature trails as well as activities such as horseback riding, canoeing and fishing. The resort also offers archery lessons for all skill levels.
And if you want to experience some of the Disney magic, you can join nightly viewings of the electrical water pageant or participate in Chip 'n' Dale's Campfire Sing-Along.
Fort Wilderness is also the only place on Walt Disney World property where you can sleep under the stars.