5 Perfectly Safe-For-Work Holiday Gifts From Women-Owned Businesses
If you thought buying presents for friends and family was tough, adulthood also brings on the yearly winter pastime of buying holiday gifts for co-workers.
With holiday gift exchanges being a timeless workplace staple, you'll inevitably be left contemplating what the heck is a work appropriate gift that you can pass around the Dirty Santa exchange with your colleagues? Or give to your boss? Or gift the coworker you really have nothing to say to outside of, 'How's everything going?' during those random, interspersed, late afternoon moments at the coffee station.
Article continues below advertisement
Despite the cheeriness the gift-giving season is supposed to bring, the elements of hierarchy, politics, personality, and culture that surround the workplace environment are often fraught with subtle social cues and expectations that make gift-giving a hit…or a miss.
To make matters more complicated, perhaps the most common staple office gift exchange is the controversial White Elephant (also known as the Dirty Santa). If you're not familiar with either of this past time's alternative names, you might as well brush up on the history and rules now. It's a holiday office party staple and due to the ambiguous nature of its end results, you either love it or hate it.
The key to being a hit at the White Elephant gift exchange is to make sure that no matter who ends up with your gift, it will be something that has a broad enough appeal for anyone on the receiving end. Great tips in a workplace setting for this kind of gift exchange include office place supplies or career-oriented things that anyone in your office would appreciate.
To help you out, we've put together a small list of awesome female-owned business products that would be a great addition to any White Elephant exchange.
Phrase Pencils and Pens
Phrase pencils have picked up in their trendiness these past few years, with office themes ranging from career-focused writing utensils to affirmations. Some of our favorite phrase pencils come from ArtElexia – they are bright, fun, and make you smile. For offices that frown on vibrant individuality, try the black, grey, and beige Inspirational Boss Lady pen set from Sweet Water Decor.
Her Agenda Desk Posters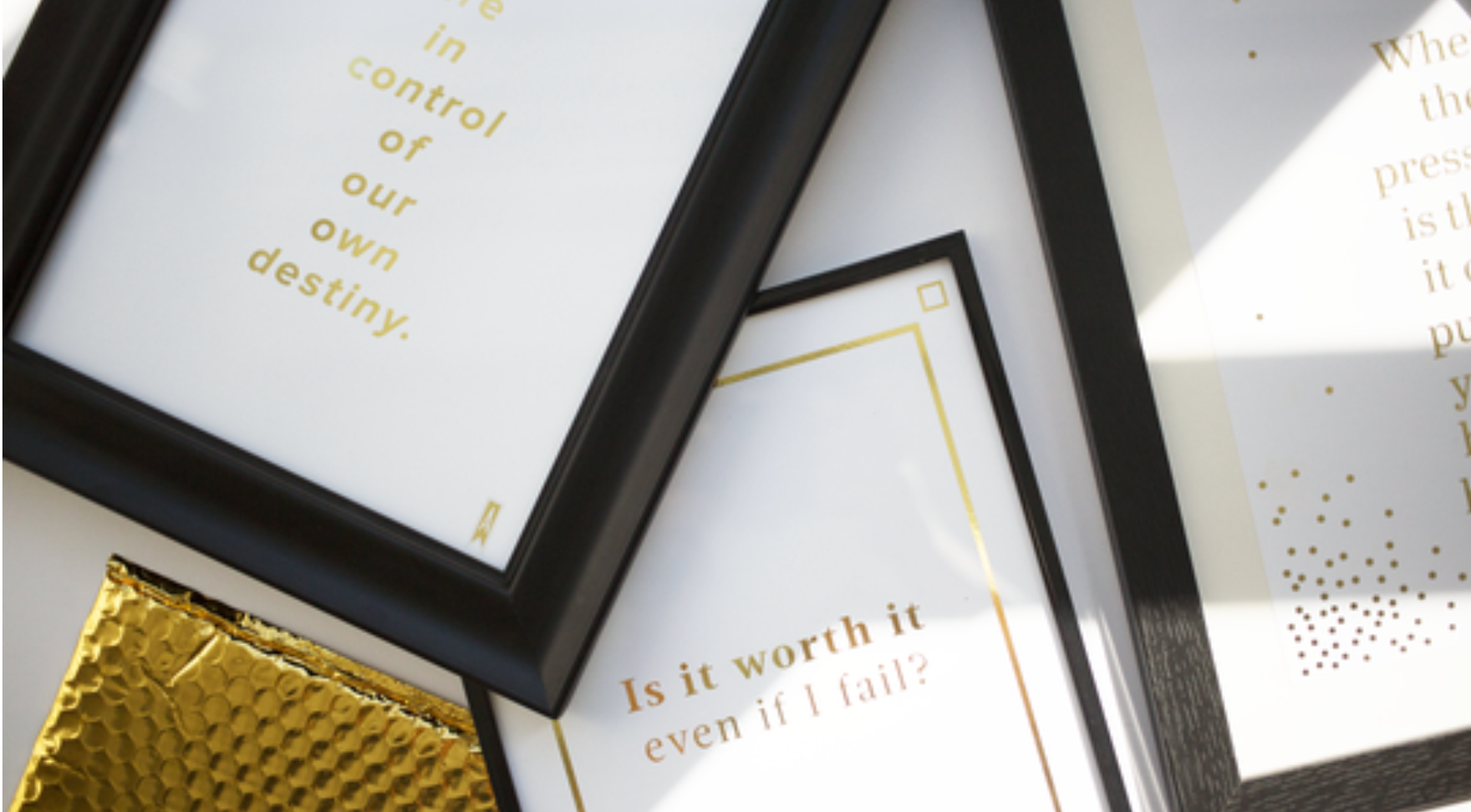 Want to send a daily motivational reminder to your team and coworkers to keep them going after their career dreams? Her Agenda Desk Posters are a great White Elephant gift exchange to give your coworkers a daily dose of inspiration. Pulled from Her Agenda's award-winning Power Agenda series, these quotes come from powerhouse women at the top of their industry straight to your desk!
S'well
Keep your team hydrated between meetings with a S'well insulated, reusable water bottle. Swell is the new "it" brand, by #GirlBoss Sarah Kauss, whose mission is to rid the world of plastic water bottles. With their customizable logo options, you can add your company's brand for an extra special touch.
Vega Coffee
Want to be the hit of the gift exchange? Coffee. Everyone needs it. Everyone functions off of it. Essentially, its the fuel behind the magic of your office space. Vega Coffee is a female-owned brand that works with local farmers who grow and packages the product – without the packaging middleman. Meaning that these farmers make almost four times the amount of profit they normally would – and your colleagues get to enjoy a rejuvenating cup every morning!
Article continues below advertisement
Shiffon Co.
Work at an all-female office space? Shiffon Co. rings are an amazing way to bring your girl gang one step closer together. On the lux side of gift giving, these rings are designed to be a symbol of the power that female networks can bring, and are adjustable to any size finger. Corporate discounts are given for purchases of ten rings or more.