5 Easy And Delicious Cocktails For Christmas Entertaining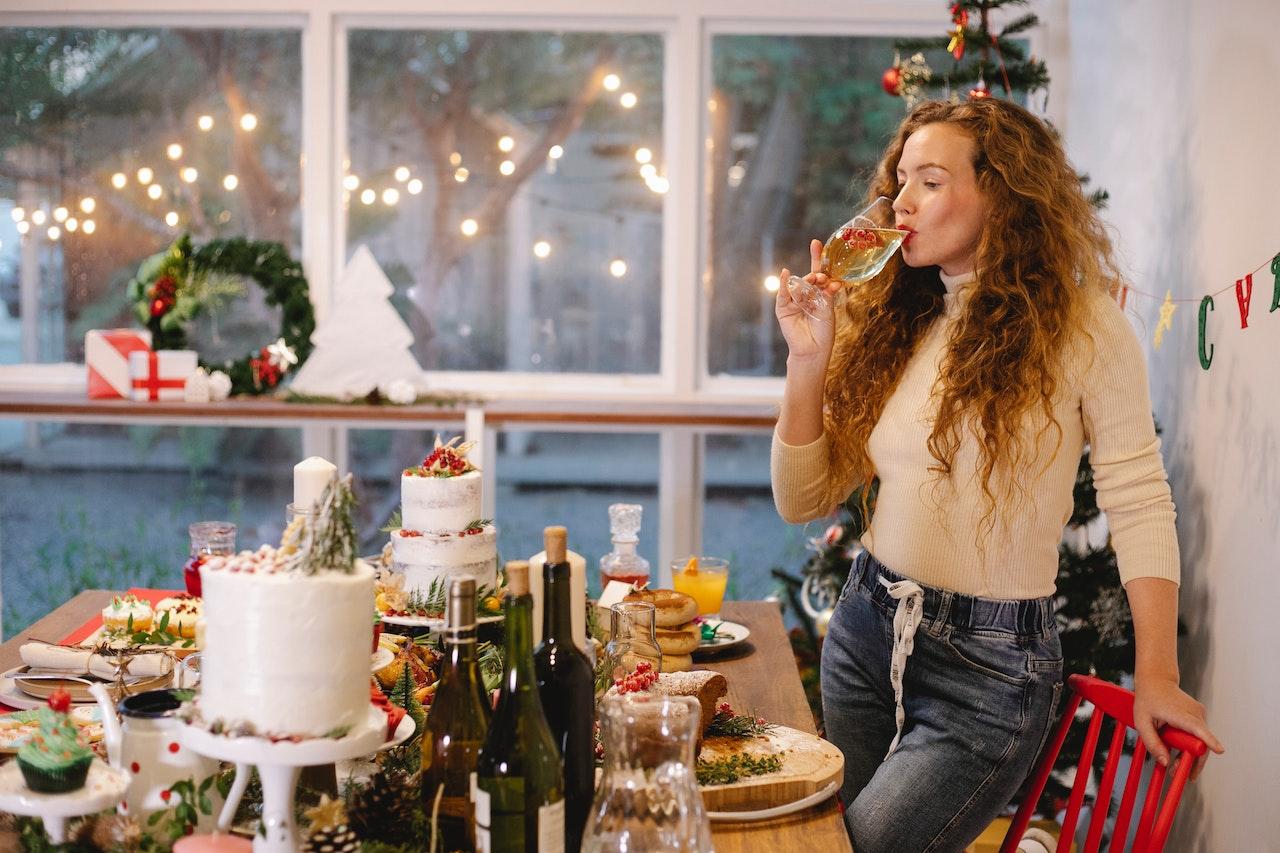 With Christmas coming soon, a lot of us are entertaining families, friends, and coworkers. Whether you're throwing a party, potluck, or a small gathering, you will probably want to provide food and drink for your guests. If you're considering what you should have to entertain your partygoers, a good cocktail may be the perfect thing to keep things exciting and everyone bubbly.
To really get into the Christmas spirit, try remixing a classic cocktail to be more festive. Including some Christmas favorites like cocoa or peppermint in your recipe can take an old favorite drink and make it jolly. Since Christmas is only one week away, we have included recipes with four ingredients or less to make it easy on you.
Here are five easy and delicious cocktail recipes to entertain for Christmas.
1. Rosa Regale Fireside Delight
All you need for this cocktail is one-ounce white crème de cacao, one-ounce chocolate vodka, and two ounces of Rosa Regale Red. Mix the ingredients, shake over ice, and then strain into a glass. Rim the glass with chocolate sauce and cacao nibs for extra festivity.
2. Santa Clausmopolitan
For this drink, use one-ounce vodka, half an ounce of grenadine, and three ounces of Rosa Regale or sparkling white wine. Shake over ice, strain into a glass, and garnish with some white cotton candy.
Article continues below advertisement
3. Poinsettas
This cocktail is unbelievably easy to make. You only need two ingredients. Take four ounces brut Champagne and one and a half tablespoons of cranberry juice. Pour the champagne into a champagne flute and top with the cranberry juice to give it that festive red color.
4. Jack Rose Cocktail
To make this delicious apple-flavored drink, combine two ounces of apple brandy, one-ounce fresh lemon juice, and a half ounce of grenadine in a cocktail shaker full of ice. Shake the mixture and strain into a cocktail glass.
5. White Christmas Dream Cocktail
Inspired by a "white Christmas," this creamy cocktail only uses four ingredients. Pour ice into a cocktail shaker then add one-ounce vodka, one-ounce amaretto liqueur, and one-ounce heavy cream. Shake the mixture and pour into a chilled cocktail glass garnished with nutmeg.