5 Smart Lessons On Leadership And Leveling Up From Black-Owned Media Weekend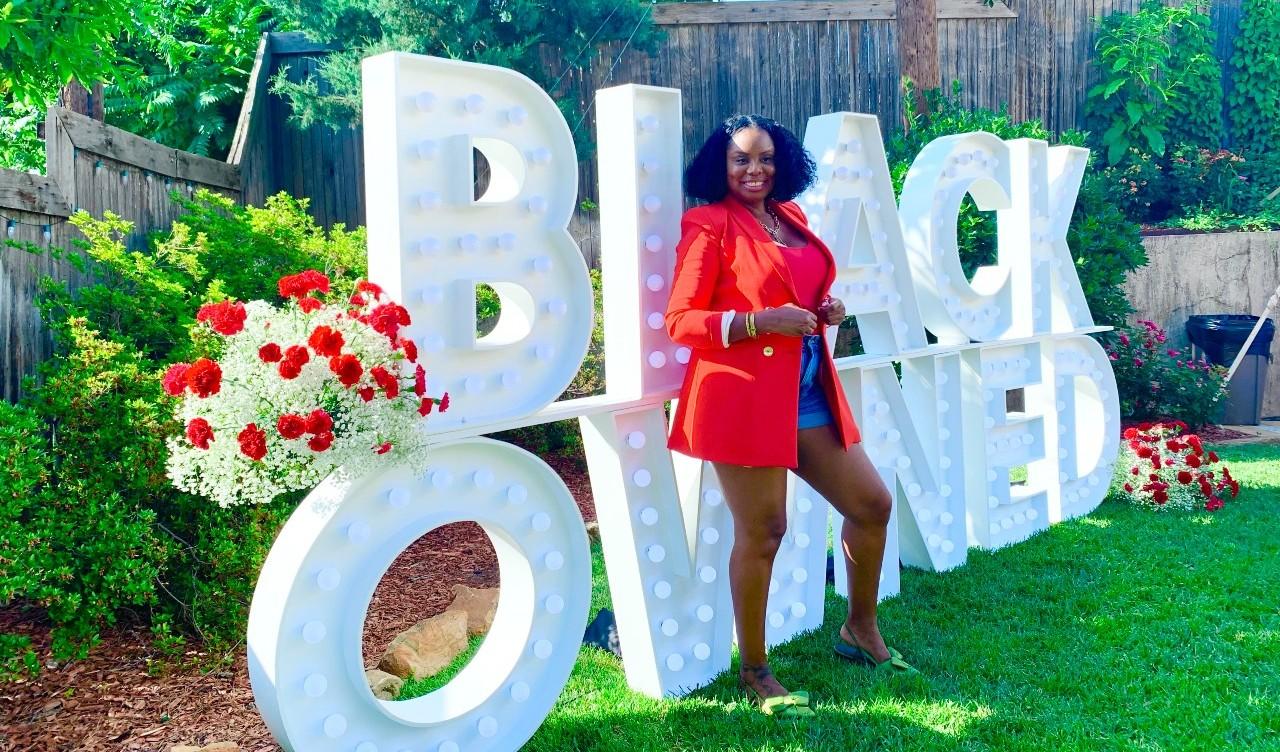 The Black-Owned Media Weekend was all about Black excellence, empowerment and connection. The 3-day event was everything and more for Black entrepreneurs, content creators, and journalists who traveled from across the country to celebrate the legacy and importance of Black media, the history of Black Wall Street in Tulsa, Okla., and the resilience of a people. Sponsored by HP, Taboola, and Build In Tulsa, the event featured panels and keynotes from the media industry's top Black professionals, representing from companies and brands including American Express, CRWNMag, The Black Wall Street Times, The Shadow League, Forbes, AllHipHop.com, SOHH.com, Upscale magazine, and more.
It was such an amazing time to gather with other talented Black creatives who could share the moment of the inaugural event, hosted by BOMESI, a nonprofit collective for Black-owned media powerhouses, founded by entrepreneurs and publishers DéVon Christopher Johnson and Her Agenda's own Rhonesha Byng.
Article continues below advertisement
Throughout the weekend, we got the chance to learn more about how to leverage technology to expand digital footprints, how to better connect with audiences, and how to increase our bottom lines. We all came from diverse backgrounds and locations, spanning from the West Coast, to the Midwest, to right in their backyard in Tulsa, and we were welcomed with open arms by the team at Build Tulsa. We also enjoyed events including receptions and a private VIP mansion party managed and curated by Kia Cole Events, a local Black- and woman-owned business.
As with any awesome conference I attend, I always walk away with not only new friends and contacts, but at least five major takeaways that I can apply to my business and life that will allow me to continue on my own path of purpose and success. Here's what I learned about leadership and leveling up from the event:
Article continues below advertisement
1. Always keep an open mind. It will forever expand your perspective and enrich your life experience.
I have to be honest here: I've only been to Oklahoma one time and it was a very brief visit more than a decade ago. Other than seeing the documentaries about the terrible massacre that occurred on Black Wall Street and knowing about Oklahoma City's NBA team, I had very limited knowledge about Tulsa. As a very-typical East Coast girl (who grew up between New York and Virginia and pretty much stuck to consistently traveling through the East Coast and the Caribbean), I was excited to find out that Tulsa has some amazing things to offer when it comes to food, the celebration of Black culture during Juneteenth, and the history of Black excellence in business and philanthropy.
From the moment I stepped off the plane and into the doors of my hotel, I was met with friendly faces, lots of opportunities to learn more about Oklahoma (in general) and a modern chic stay by way of Hotel Indigo. It literally looked like I'd been transported to one of my favorite boutique hotels in Washington, D.C. or Charlotte, N.C. The hotel featured goods by local farmers and producers for sale to guests, a roof-top lounge, which is where I saw some old and new faces and connected with some of the attendees in the midst of Top 40 R&B and hip-hop favorites (spun by a woman DJ, no less!), curated cocktails, and views of downtown Tulsa.
What a great way to be introduced to the city, indeed!
Article continues below advertisement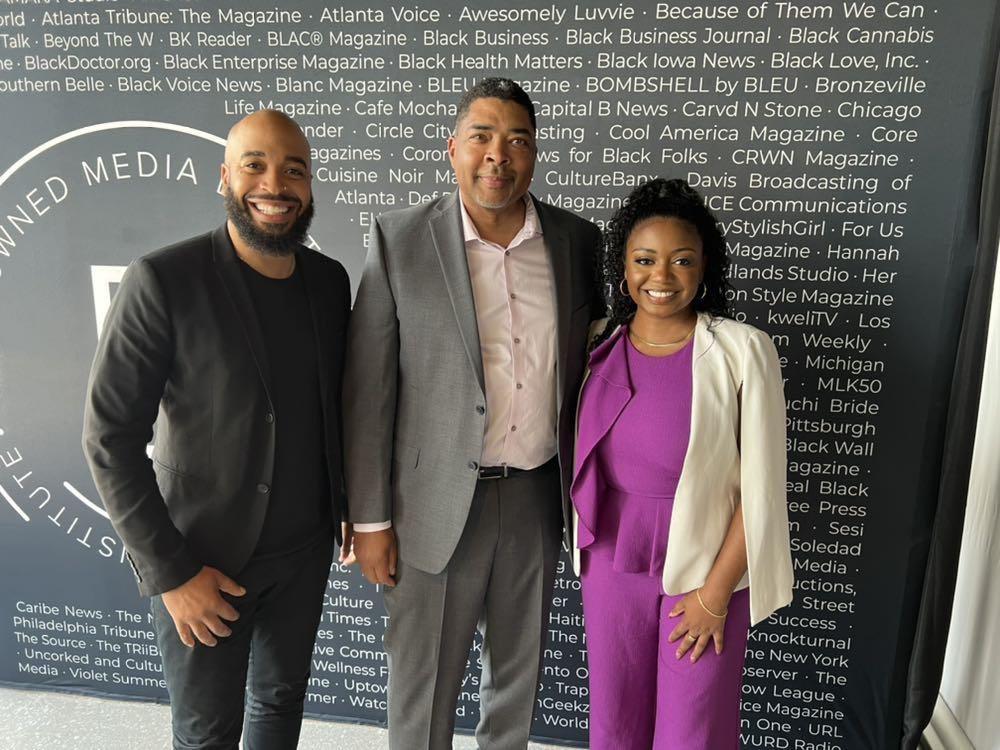 2. Think ahead of the curve and outside of the box in order to ensure career and business longevity.
Several of the keynote speakers and panelists were veterans in the media game who were living proof that when you know how to persevere, pivot, and produce, you can endure in an industry that can be tough, especially for Black journalists, broadcasters, and creatives.
Keith Clinkscales, founder of The Shadow League who also previously served as CEO of Revolt TV, helped establish VIBE magazine and worked for media heavyweights including ESPN, shared profound insights on the power of ownership and how Black publishers and content creators are drivers of culture and influence that shifts conversations and brings in big bank. "Black media is vital. You have to challenge the way you make deals. It's a learning process. There will be mistakes, but in that process, you get what you want."
Article continues below advertisement
"You've got to play big," he added. "You can't think you're too small to play because things that you do wind up making other people a whole lot of money, " Clinksdale said. "We have the ability to channel influence… Our influence is powerful."
SOHH founder Felicia Palmer and AllHipHop.com founder Grouchy Greg both talked about being early adopters and disruptors in covering hip-hop and entertainment in the early days of blogs and websites, and they are both still running successful media platforms that employ Black and brown producers, writers, freelancers and other staff who continue to honestly cover the culture more than 20 years later.
Both also encouraged the audience to take the deliberate steps to own our content, our voices, and our influence by not relying solely on popular social media platforms and to build our own spaces on the Web, using those as complementary tools for marketing and community-building. Having been a witness to the downsides of leaning on platforms like Twitter (where, upon logging into my account one day, I mysteriously lost more than 16,000 followers) or like Instagram (where content can be censored or re-distributed to the demise of a creative), I felt their words and energy to my core. They also offered alternatives for live-streaming shows, Q&A sessions and building community that were all smart and right on time!
Article continues below advertisement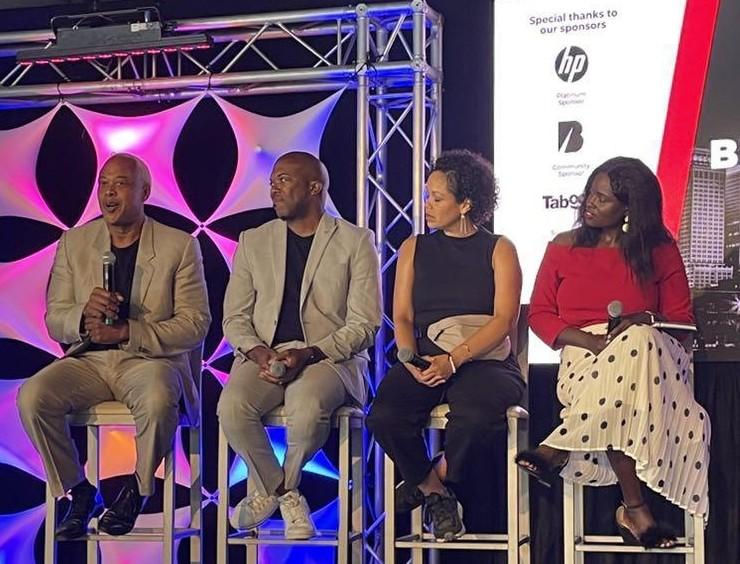 3. Legacy is important and it's a great way to remember your why.
Nehemiah D. Frank, founder and CEO of The Black Wall Street Times, talked about pivotal moments in advocating for the Black voice to be heard on issues and instances of being a first to break news in that regard, especially as the Black Lives Matter movement was first launched.
As a descendant of families from Tulsa's historic Greenwood community, he has taken on the charge of ensuring that the truth is told about the history of racism and discrimination as well as the stories of those at the forefront of Black economic power before, during and after the 1921 massacre. His work and impact has been publicized in pubs including TIME magazine and as a former educator, he's had his hand in the pulse of community for many years.
Article continues below advertisement
Bernard Bronner, publisher of Upscale magazine and part of the iconic family-owned haircare and beauty show giant Bronner Bros., also hit a much-needed nerve when he talked about the importance of embracing (and having) multiple streams of income, tapping into multiple passions and talents, and strengthening timeless skills of communication and basic business practices, no matter how technically advanced (or Zoom-based) the industry gets. He brought more than 40 years of business experience to the discussion that was both refreshing and needed.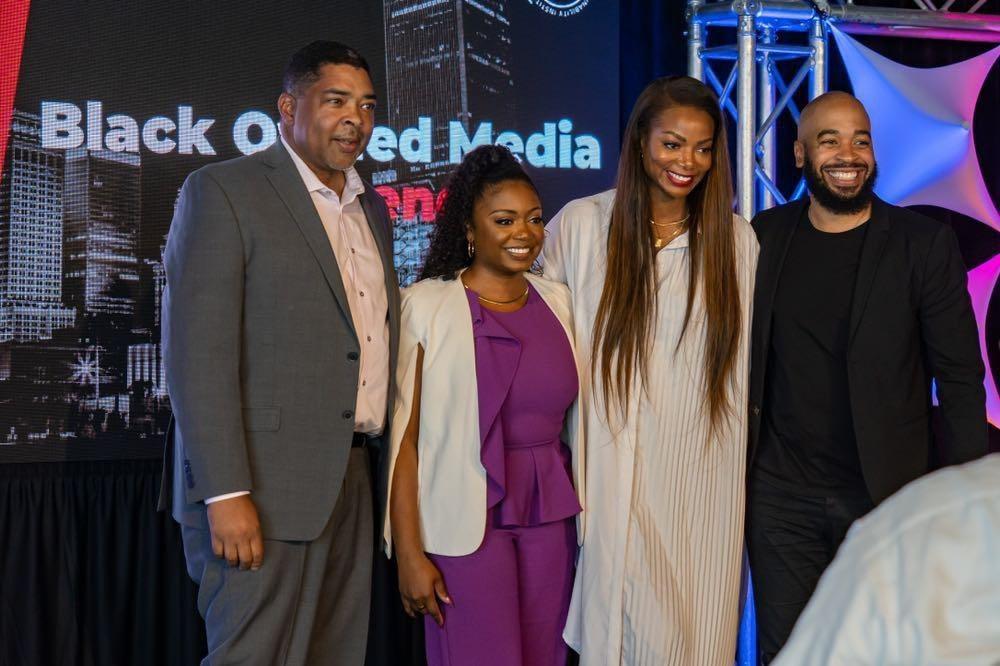 Article continues below advertisement
4. Self-care is not just a buzz word. It's essential to your personal and professional success.
Tai Beauchamp, co-founder of Brown Girl Jane, kept the good vibes and inspiration going as a host, and one thing she's known for is not only major boss moves transitioning from print media into TV and event hosting, but her no-holds-bar take on self-awareness, self-confidence, and self-care. A former media icon in her own right—having worked for publishing leaders including Harper's Bazaar, VIBE Vixen and Seventeen, served as host—sheoffered her own jewels of wisdom from a career spanning over more than two decades. "You have to put self-care on that calendar," she said. "I get at least 8 hours of sleep every night. Burnout is real and we have to put ourselves first."
I learned this the hard way after working non-stop throughout my 20s in New York as an editor and writer (working for majors including The New York Times, Black Enterprise and Conde Nast), and while it was all amazing and super-progressive, I'd neglected much of my own self-care and suffered a major mental breakdown after 15 years of giving jobs my literal all. I left New York, reconnected with family, started therapy and set off on my own to freelance full time while pursuing higher education and entrepreneurship.
Article continues below advertisement
That journey led me to get back to my purpose and passions, and I'm still on a journey to find out what the next decade of a soft life holds for me. (Research has even shown that working in predominantly White organizations can take a toll on the mental health of Black journalists, Black women in newsrooms still make far less than their White counterparts, the Great Resignation has many professionals, including Black journalists, leaving their industries altogether, and the journalism jobs are set to decline into 2030.)
Self-care was even evident in the gift bag inclusion of sunscreen, hand sanitizers and an engraved journal, so you'd be remiss to forget to take care of yourself by the end of the trip.
5. Sounds like a given, but… technology can make doing business 1,000 times easier, so take advantage of the resources afforded to you.
When it comes to sales, search engine optimization (SEO), marketing, audience development and anything related to communications, technology is your friend, my friend. (It seems like I shouldn't have to say that, but trust me, there are a lot of entrepreneurs still solely bootstrapping (via process and finances) when they could rely on companies like Taboola, a discovery and native advertising company, or tools like Google Trends, CoSchedule, and Moz Pro to help with such things.
Article continues below advertisement
And it's easy to take tech advancements for granted especially when you're a creative who would rather not deal with such nuances, but trust me, learning to strategically use tech tools (or at least, knowing when and how to hire a team or company that can) will save you time, stress, and lots money. The sessions on SEO, sales, and understanding data ecosystems were definitely the kick in the pants I needed to step things up a bit and reunite with the geek in me who, in the early aughts, used to love sitting in a dark room redesigning news pages, sifting through photo files, finding new and quicker ways to write, edit and manage content, brainstorming ways to get more readers to the Websites I worked for, and rewriting HTML.
All in all, the Black-Owned Media Weekend reignited a fire in me and many of the other attendees to remember why we'd chosen media in the first place, why your life's work should be impactful yet fun as well, how our ancestors fought, paved the way, and died just so we could even have such a moment of freedom and excellence. It also reminded us all why it's important to rub elbows and share hugs with your media kinfolk who are part of a family that, while sometimes crazy, super-ambitious, and at times, a tad dysfunctional, will always have your back.