5 Smart Steps To Tackle The Toughest Interview Questions, From A Communications Expert
As a communications director, part of my job includes preparing clients for public speaking engagements and media interviews. Many of the skills we discuss in these trainings translate directly to job interviews, including how to prepare, how to handle difficult questions, and how to follow up afterwards. The clients I have trained have prepared for interviews with large news outlets like CNN and BBC, and shows that could keep them on their toes, like The Colbert Report and the Daily Show.
Here are our best tips for tackling the toughest interview questions.
1. Prepare, prepare, prepare.
If you're not prepared, you might as well not be there. Preparation is easily 80% of the game when it comes to interviews. Being well-prepared means doing some research on the person who will be interviewing you: take a look at their LinkedIn and see if you have any mutual connections, read some of their other work if it's a media interview, and do some research on the organization the interviewer represents.
2. Know your message.
Before you go into any interview, you need to know your message backwards and forwards. Your "message" can be anything from why you're interested in this particular job to what the results of your latest analytics report means for the future of your company.
Regardless of the message content, good preparation includes writing down the key takeaway of your message. Think of the key takeaway as one thing you want the interviewer to take away from your conversation. If you only get one chance to answer a question, make sure you answer with your key message.
Article continues below advertisement
3. Identify your difficult questions
In any interview situation, there will be a topic (or series of topics) that you dread being asked. Perhaps you have a gap in your resume that you'd rather not discuss. Perhaps your company made an ill-timed decision that led to financial losses. Taking the time before the interview to identify the questions that you wish weren't asked will help you better prepare to respond to them if you are asked.
Article continues below advertisement
4. Draft your responses
Once you have identified your difficult questions, it's time to prepare your responses to them. The most effective way to do this is to write down how you think you'd respond right now, and then edit that to reflect the response you'd like to give.
If the gap in your resume was the result of a layoff, your difficult question may be "Why did you not work during this time?" Instead of getting defensive, you could respond with "I experienced an unexpected change in employment due to layoffs and took some time to reevaluate whether that particular industry was the right fit for me. I embarked on a few professional development opportunities and found a new energy for this industry."
5. When in doubt, pivot
There are inevitably some questions you are not prepared for or cannot answer. This is when the art of the "pivot" become a critical step to success. The "pivot" is an opportunity to continue the conversation with the interviewer in a respectful manner without falling into the "no comment" trap. Answering a question with "no comment" is a surefire way to intrigue the interviewer and encourage them to keep asking that question.
Instead, use phrases like, "That's a great question. The most critical point to remember is…" or, "I cannot speak for (x person), but from my experience I'd say…" or "I think it would be more accurate to say…"
Article continues below advertisement
Phrases that acknowledge the interviewer's question but redirect the conversation back to your key message is the strongest way to navigate around difficult questions.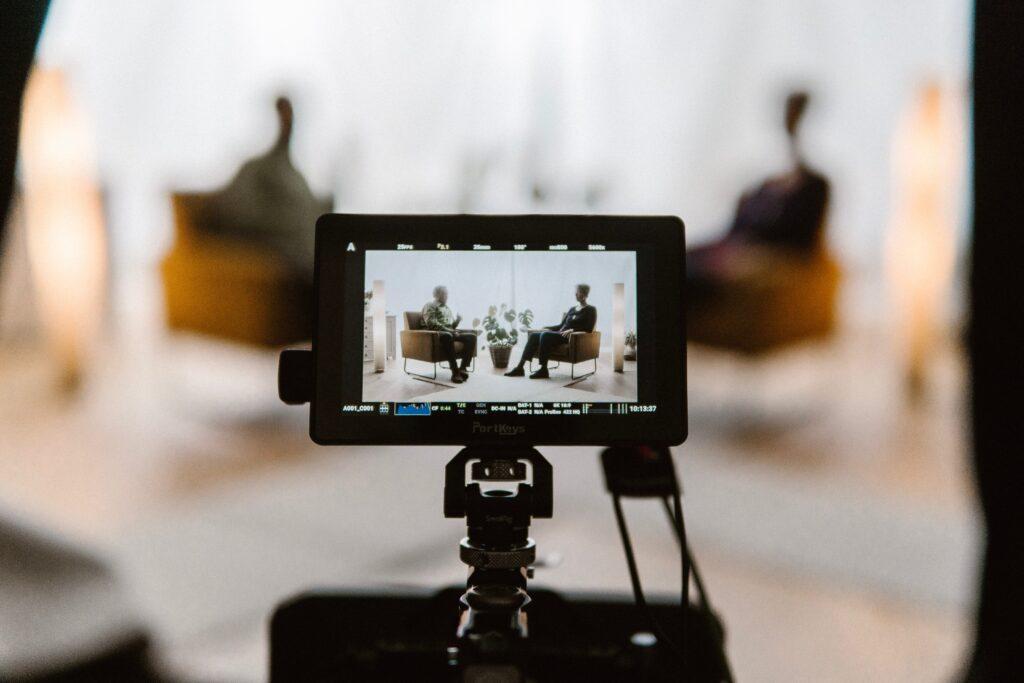 Practice Makes Perfect
The most successful interviewees are ones who have done interviews before. While that may seem contradictory, what it means is that you must take some time before the interview to run through a practice version of the interview at home. Practicing the interview ­– responding thoughtfully to questions, pivoting away from difficult questions – helps your body develop the muscle memory of responding so that when you're in the interview the answers are second nature.
To practice, ask a friend, roommate or partner to ask you questions. Record yourself on your phone or computer so you can play the mock interview back afterwards. Take stock of your tone of voice, cadence, body language and eye contact. Keep running through the mock interview until you're confident in your answers and yourself.