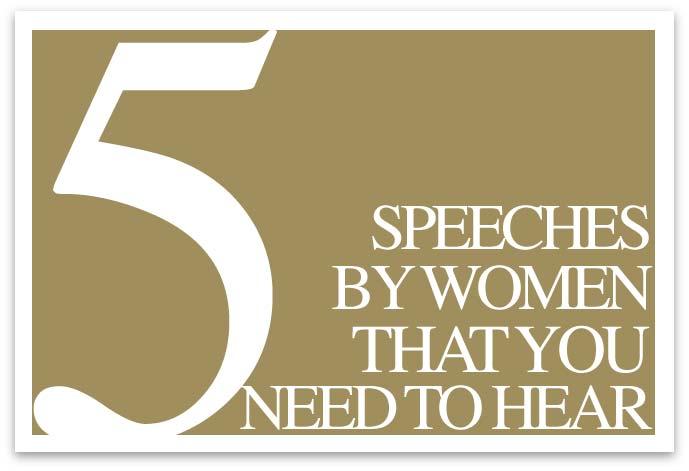 5 Speeches By Women That You Need To Hear
By Felicity H. Barber

Mar. 8 2018, Published 10:38 a.m. ET
I own several anthologies of speeches. Nestled together on my bookcase, they are a wonderful source of inspiration and encouragement. But they are also a source of frustration: only a tiny minority of the speeches included in these anthologies are by women. There's normally one by Margaret Thatcher and one by Eleanor Roosevelt and… well, that's it.
I fear that the exclusion of women from these tomes shapes our ideas about who makes a fantastic speaker. And it's frustrating because women have made numerous, outstanding contributions to the history of rhetoric.
So, to celebrate International Women's Day (on March 8th), Her Agenda decided to make a list of what we consider the top five contemporary speeches, by women, celebrating women.
It was tough! However, we had to be very disciplined about who made the cut, and finally whittled it down to just five:
Article continues below advertisement