5 Steps To Embark On Your New Full-Time Freelance Career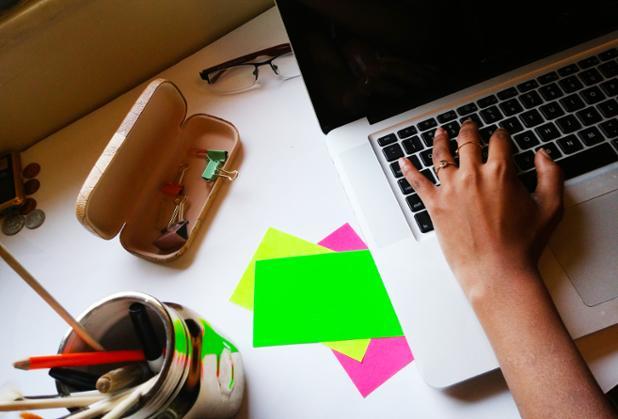 Freelancing isn't an easy job — it's actually a process. If committed to taking this on as a full-time career — get ready to work! The beginning can be a little rough but with time and experience you can successfully build the empire and income that you want.
While transitioning from being a full-time employee to having a career as a full-time freelancer — you'll need some guidance. Follow these useful tips as a guideline to help get your full-time freelance career started.
Five steps to getting your full-time freelance career rolling:
Defining Your Goals
Before taking on any job opportunities you need to define your goals and know what you are working for. The best way to do this is by documenting what you want to achieve personally. Creating an outline of list items can actually help you along the way to reaching your end goals. This step will definitely start off on a slower pace but we advise you to not rush into things and spend time perfecting your list so it can work to your advantage.
Article continues below advertisement
Your Job Title
When transitioning into the freelance market you will need to have a reoccurring job title. Your title needs to be able to describe your profession and the services that you are offering. Remember that you are selling yourself; so make sure for each service that you're offering, you'll be completely reliable for the job and an expert in that category.
Having a Killer Web Presence
Your web presence is really important! If you're a creative such as a writer, web designer, graphic designer, or photographer – you'll need an online portfolio. Your clients will be looking at your work and judging you based off of it. Make sure your first impression counts! It's always best to have clients come to you rather than you seeking them out.
Article continues below advertisement
Setting Boundaries
The freelance game can be a gamble and you need to ultimately establish your worthy. Don't be afraid to say no to some projects. If a client can't find the value in your services or insists on offering less than you think, then walk away. It may be hard to refuse an offer in the beginning due to the income but you can't expect to be working practically for free. Make sure to have the following in place:
Project scope (the work to be performed)
Timeline (the project deadline)
Budget (the fee for the project)
Terms (the work or payment breakdowns)
Article continues below advertisement
Remember, without setting your boundaries clients will try to take advantage of you. If a client insists on offering less than you think you're services are worth, then walk away.
Getting The Job!
Every experience is a learning opportunity. Your first few freelance gigs may come from your friends and family but you need to establish your roots and develop for future clients.
As previously mentioned, the freelance world takes a lot of work and trials. Making mistakes will only better your career. Don't let the lack of positions get you down — the opportunities will eventually come flowing in.