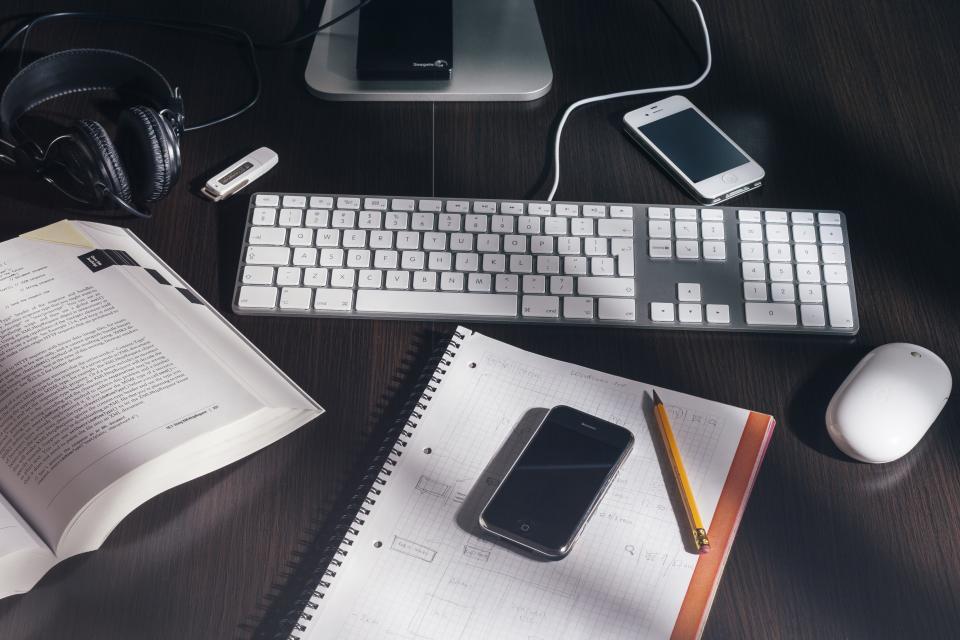 5 Steps to Using VoIP for Your Small Business
By
Her Agenda
Jul. 31 2016, Published 9:41 a.m. ET
As an entrepreneur, you will have dozens of decisions to make when you launch a small business. Out of all those decisions, choosing how to communicate with your clients may be one of the most important. There are several different routes you can take when it comes to telecommunication, and one of them, known as voice over internet protocol, may have some advantages for you as a small business owner. If you want to make VoIP your go-to communication tool, there are a few steps you can take to integrate it into your business model.

1. Learn the Basics

Before you can choose a VoIP system, you should first perform a bit of research about how it works and how it might benefit your business. In general, a VoIP allows you to make and receive phone calls over the internet as opposed to using a traditional landline or cell phone. You can make calls using your computer, a special phone designed for a VoIP service, or with a traditional phone connected to an adapter. Some services, such as the highly-popular Skype, might supply you with an app for your smartphone that allows you to use it when you are on the go as well.


2. Consider the Needs of Your Business

While using a VoIP service may seem attractive to you from a financial standpoint, you should consider how using one might affect your business and if it will be able to serve your needs and those of your customers. For example, does your business location have a dedicated internet connection? A service like this usually requires a broadband connection to ensure you will not miss important calls. You may also consider how often you will be using it at a fixed location and whether you will be able to find a service that allows you take calls when traveling.

If you do travel a great deal, one great advantage of a VoIP service is that you can use it anywhere you might connect to Wi Fi with your smartphone. This means that you can take calls with a VoIP over your computer or enabled phone at hotels, coffee houses, or any other public place that offers free internet service.

3. Compare Plans

Once you decide that using a VoIP system is the right choice for your small business, you should take the time to compare plan features and prices in order to make the most informed and financially feasible choice. Consider factors such as ease of use, (especially if you never used a VoIP before,) whether features can be bundled under one monthly fee, and whether the services you are considering will offer such extras as directory assistance and access to emergency services.

When shopping around for VoIP services, it is important to remember that financial factors may not be the best gauge when it making your final choice. While it is probably your goal to save money as a budding entrepreneur, investing in a dedicated service that offers a number of extras may save you money in the long run, especially if it gives you the chance to build a solid reputation with your customers. Being accessible can be just as important as being frugal, especially in that crucial first year as you gain a foothold in your sector.

4. Review Connectivity Needs

Once you narrow down which VoIP services best suit your budget, it is time to review your connectivity needs with representatives from those companies to ensure you make the best choice. While telecommunications technology seems to always be evolving and experts in the field, such as Don Burns, assert that it will continue to grow, focusing on the immediate connectivity needs of your business may help you make decisions more quickly.

Reviewing connectivity requirements is especially important if your business employs a sales team or you are in the process of building a call center team to field calls from customers. While VoIP can be used almost anywhere you can connect to the internet, not all services require the same type of connection, especially when it comes to using certain custom features. Knowing exactly what kind of connectivity you need in order to use your VoIP service can help you stay connected to your customers.

5. Add New Features Slowly

Once you have your new VoIP service up and running, you will probably be excited to learn about all it can do for you and your business. However, you may want to add additional service features to your plan slowly so that you and your employees gain a complete understanding of the primary services first. When it comes to learning new technology, you must learn to crawl before you can walk, but you may want to talk to your service representative about regaining the ability to add on new features as your business grows.

Using VoIP for your growing business may help you save money when compared to using traditional phone lines. Carefully reviewing your needs of your business, your customers, and your employees can help make this interesting technology a vital and useful part of your daily business needs.
[Editor's note: This is a sponsored post.]