5 Tech Jobs For Creative Types That You'll Love
By Skillcrush

Sep. 27 2020, Published 5:05 a.m. ET
When I told my family and friends that I wanted to learn how to code, I heard a lot of this: "But why would you want to get into technology? You're so creative!" They meant well, but it turns out that there are plenty of jobs for creative types in the tech industry.
Before I started working in tech, I was excited about the opportunity — but I still had concerns about finding a creative job I really loved:
What if I put in all this time and money to learn HTML and CSS, and then I hate coding?
What if this is another thing I try to do just to make more money, but it ultimately leaves me unsatisfied?
And what if I'm just no good at it? I'm a creative type—not a computer type!
Are there really creative and analytical jobs in tech?
Article continues below advertisement
But it turns out that tech is actually an INCREDIBLE field for creative people. As much as coding requires attention to detail, coming up with new solutions to problems is a day-to-day task when you're working in tech, and drumming up ideas is something creatives excel at.
Below, you'll find 5 tech roles that are perfect for creatives. For each job, you'll learn more about:
What kind of work you'll do (and why creatives are well-suited to it
What kinds of companies are looking for people like you and types of projects you'll work on
What skills you'll need to level up from "creative type" to "digital creative" and land the job
Article continues below advertisement
And the best part? These aren't jobs for 10-year veterans in the tech industry. You can snag these awesome entry-level creative jobs with just a couple years—or, if you work on your portfolio, even months—of experience. Win!
GREAT TECH JOBS FOR CREATIVE TYPES:
Article continues below advertisement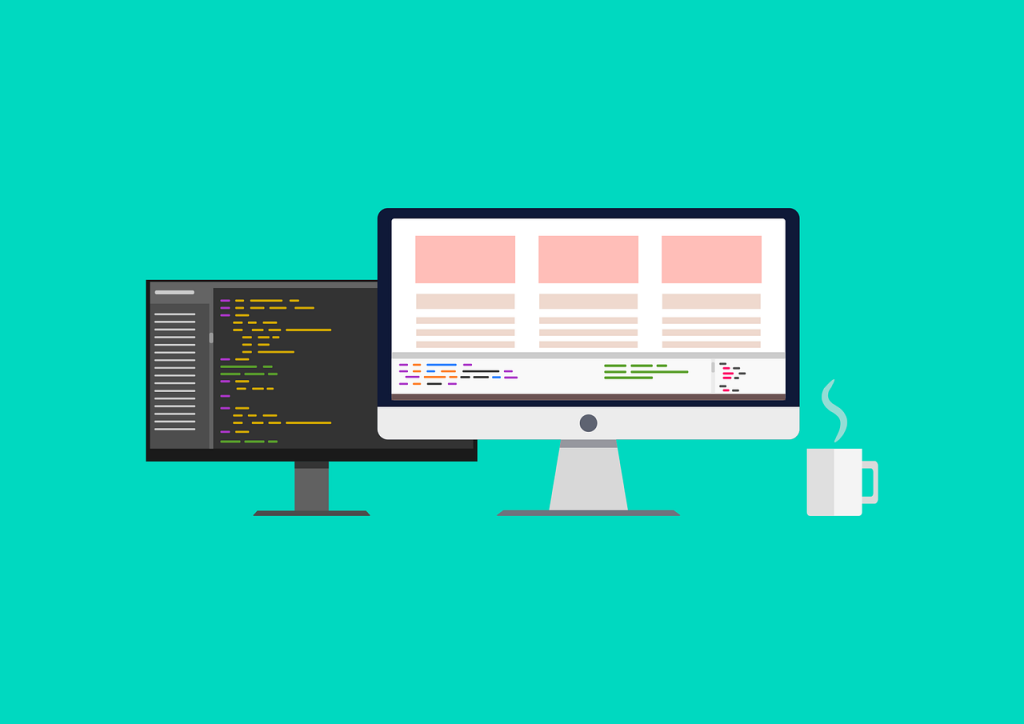 Front-End Developer
Front end development is a great job for creative types. Front end developers tackle a wide variety of tasks, but the basics are this: they take static designs (often created by UX designers!) and code them into fully functional websites and apps.
While front end developers don't necessarily spend as much time tweaking color palettes and thinking about how a certain shade of green will make you feel, they still have to keep the creativity flowing. There is an infinite number of ways to turn a design mockup into a working website, and, as a creative person, you'll be able to come up with solutions.
Article continues below advertisement
If you're new to the tech scene and just starting to dabble in HTML and CSS, then front end development is the most straightforward path and one of the quickest routes to earning a real income. In fact, you can earn money WHILE you're learning to code by doing freelance work on smaller projects as you learn.
Article continues below advertisement
But what if you want to turn your development skills into a creative dream job? Adding responsive development and JavaScript to the mix is a great route to take.
You know when the words on your screen ripple? Or an icon spins in a circle? Those are examples of animations and effects. With responsive development and JavaScript skills under your belt, you'll be able to bring static sites into motion.
But whether or not you choose to specialize in animations and effects, learning front-end development skills will give you the leg up you need to get hired in tech, especially paired with your creative thinking.
WHERE FRONT END DEVELOPERS WORK
Front end developers work at companies of every shape and size, and often freelance as well. As a freelancer, you'll be responsible for planning and executing many of the tasks for building a site from scratch. Working at larger companies, however, will give you the opportunity to get more specialized if you so choose (that's where responsive design and JavaScript skills would come in REAL handy).
Article continues below advertisement
SKILLS FRONT END DEVELOPERS NEED
Article continues below advertisement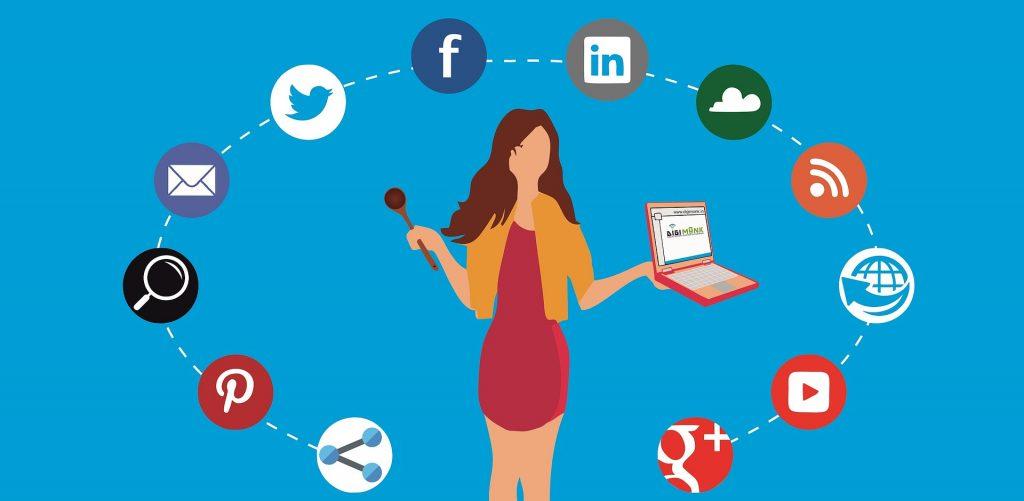 Digital Marketer
If you know you want to work "in tech," but your brain leans more toward strategy and big picture creative projects than coding and designing, digital marketing just might be your sweet spot. You can find a lot of great jobs for creative types within marketing teams because marketing roles allow you to work in tech without coding all day (or at all, if you don't want to).
Article continues below advertisement
Apologies for the oft-used cliché, but digital marketers wear many hats. Dozens, in fact, which means no day is boring. Depending on the company and its needs, digital marketers may oversee all inbound marketing efforts or just focus on a specific marketing area like social media or growing search traffic (SEO). Others might oversee partnership programs like giveaways and syndication strategies. And still, others might specialize in email marketing or rapid audience growth.
Then there are paid ad campaigns. You know those sponsored posts that pop up in your Instagram feed? A digital marketer or digital marketing team had a role in that.
Digital marketing sometimes includes content strategy tasks like planning an editorial calendar, writing guides or e-courses, setting up email workflows, writing copy for ads, or executing multimedia campaigns, like planning a YouTube video series or podcast.
Article continues below advertisement
WHERE DIGITAL MARKETERS WORK
These days almost every tech company from the smallest unfunded startup to a Fortune 500 corporation has at least one person on their marketing team. The fact is, almost all marketing includes "digital" components now. At smaller companies, look for roles like Head of Marketing or Marketing Director. At larger companies (or if you're just starting out with little to no experience in digital marketing), keep an eye out for job titles like Digital Marketing Coordinator and Social Media Coordinator.
SKILLS DIGITAL MARKETERS NEED
Writing and editing skills
Understanding of user personas and branding
Understanding of SEO best practices
Landing page and email campaign creating and reporting
Social media strategy and analytics, community management
Paid advertising and social media ad buying
Partnership strategy and sponsored content
Data analysis
Article continues below advertisement
User Experience Designer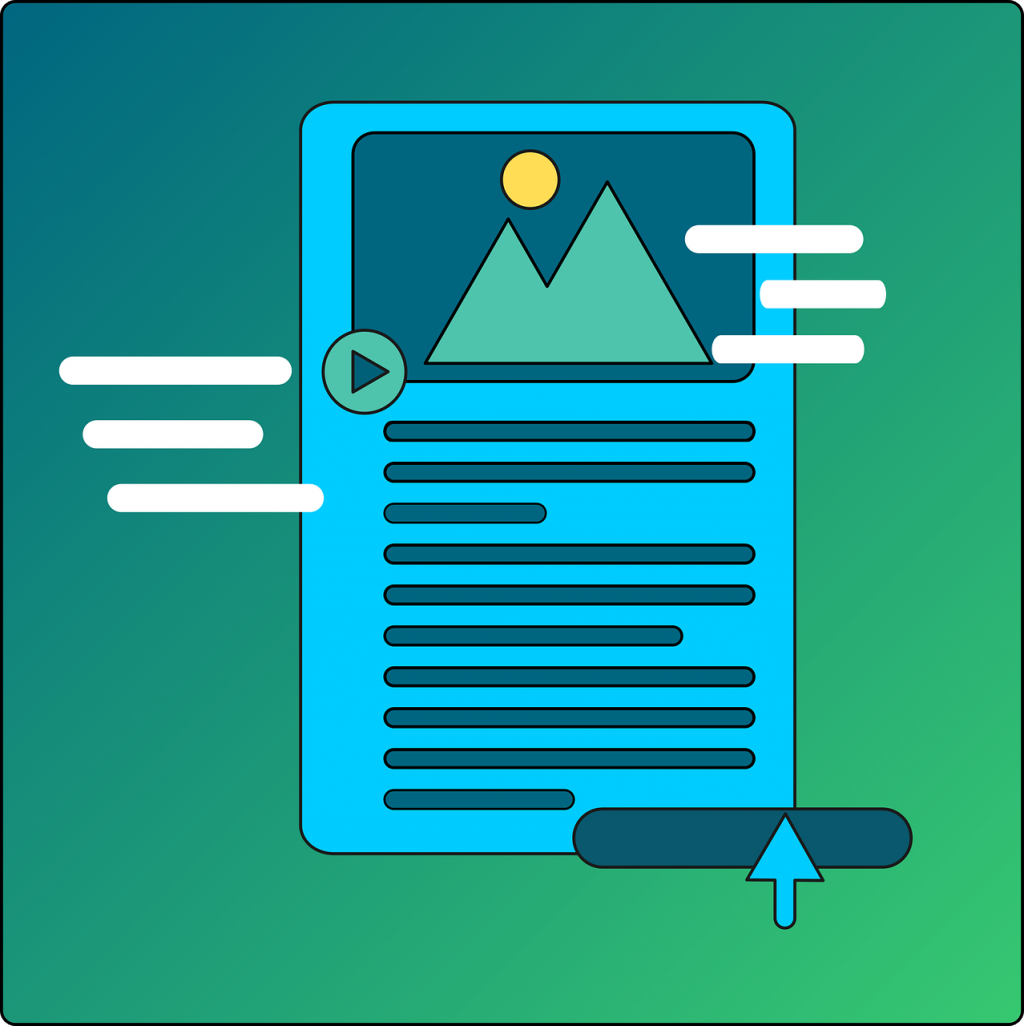 Article continues below advertisement
User experience, or UX, is all about the often intangible experience of navigating a website or app. UX defines the way a user feels when they navigate your mobile menu, click your contact information, or just look at your logo.
Since UX can be so subjective, it gives creative people a TON of freedom when it comes to designing and dreaming up things like the exact layout or button color that makes users click "buy now" or "follow."
A UX designer's main goal is to create a pleasant and inviting atmosphere that encourages users to take specific actions, like stay on a page for longer than 10 seconds, subscribe to a newsletter, or finish a checkout process. And their work can be very broad—like creating brand guidelines for an entire site—or more granular, like selecting the right color palette to make users on a medical website feel at home or streamlining the process of buying a skirt with PayPal.
Article continues below advertisement
UX is often lumped together in the same category as UI, or user interface design. Technically, they're not quite the same: UI has more to do with the actual visual layout of a site or app (or its interface), while UX focuses more on processes and overall experience of using the site. Still, it's a good idea to search for both UX and UI jobs if you're itching to get into the industry.
WHERE UX DESIGNERS WORK
As a UX designer, you'd be in demand at large corporations and e-commerce companies, where the online shopping experience is crucial to making sales. UX designers are also sought-after at small startups, where the layout of a landing page can make or break a launch.
Article continues below advertisement
SKILLS UX DESIGNERS NEED
HTML and CSS
A/B testing
Mockups and graphic design with tools like Photoshop and Illustrator
User personas/avatars
Site mapping and user flows
Wireframing with tools like Figma, Adobe XD, Invision, or Axure
Analytics with programs like Google Analytics or HubSpot
Article continues below advertisement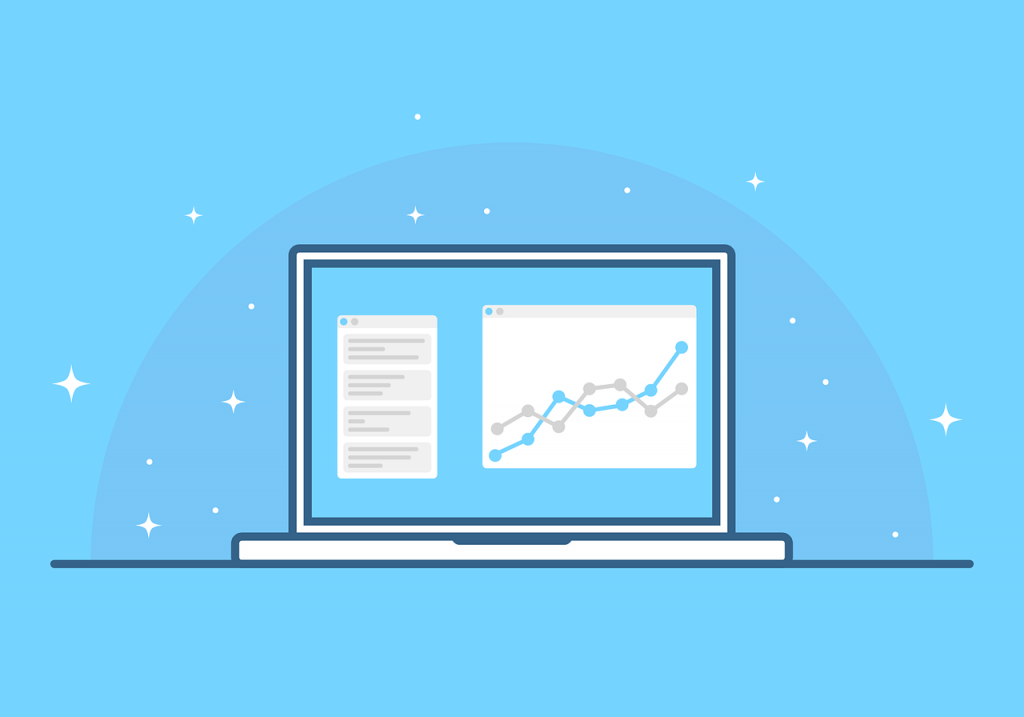 Visual Designer
Visual designers have a lot in common with UI and UX designers, but they're quite different as well. Instead of focusing just on user experiences, visual designers create the image and style for a company or brand through color, typography, logos, icons, and other visual elements. In a way, it's like working on the wall's texture and designing wallpaper rather than deciding where the door is.
Think of visual design as creating visual identities, or what you recognize as a company's or a brand's image when you see it. Successful visual design is consistent and recognizable, so customers easily connect it to the company no matter where they see it. And it's impactful so that it makes a strong impression and sends a clear message about the company's mission and values.
Article continues below advertisement
When it comes to print or physical media, much of this work is done by graphic designers. But, in the digital realm, it's visual designers who create the plan and assets for the way a company or brand will be represented.
WHERE VISUAL DESIGNERS WORK
In the booming tech scene, there is plenty of work out there for visual designers. You'll find exciting work at small startups and at big companies alike. At a startup, you might be both planning and creating all the visual branding from start to finish, whereas at a bigger company you might focus on the assets for just one product or even just on logos or iconography.
Article continues below advertisement
SKILLS VISUAL DESIGNERS NEED
User experience/user interface design
Color theory
Typography
Branding standards
Logo and icon creation
Design tools like Photoshop, Illustrator, InDesign, and Figma
Creative briefs and digital layout
User testing
Iterative design
Article continues below advertisement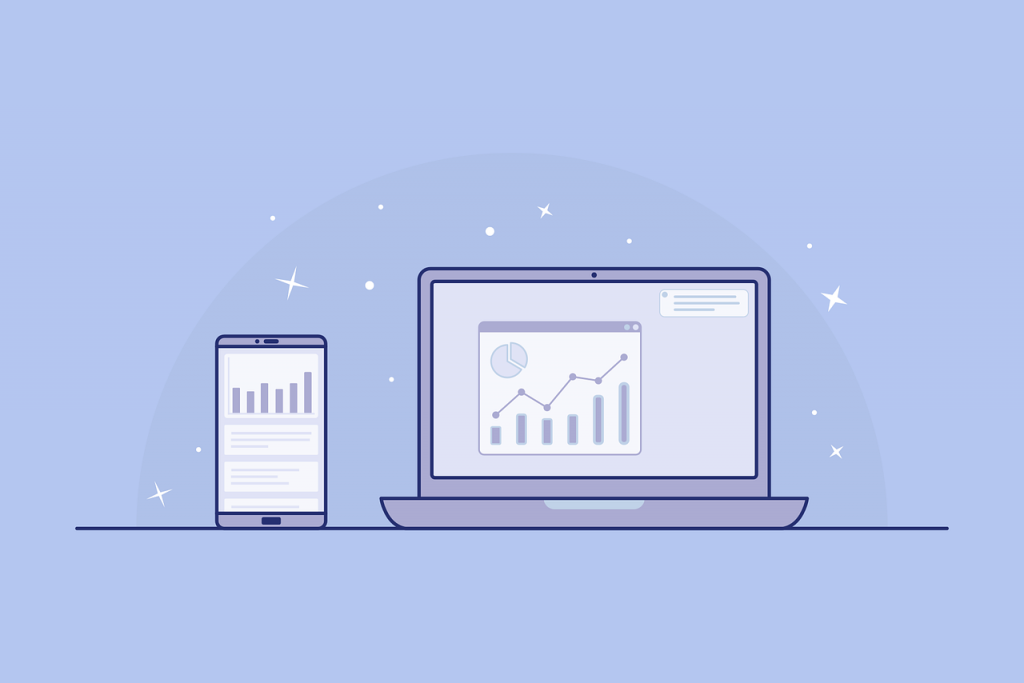 …Or Another Specialization Within Web Design
If none of these sound quite right, a great place to start is studying web design. Web design as a discipline encompasses lots of specializations, including UX and visual design, which I mentioned above. Other job roles that fall within web design include product designer, UI designer, digital designer, and a whole lot more.
All told, web designers in all their various specializations work on everything from designing logos and creating new web fonts to designing ultra-responsive websites to being in charge of the visual elements of an app. A web designer of some sort is involved in almost every digital product you can think of, and it's a great job for creative types in the tech world.
Article continues below advertisement
So, where do you start? It can be tough to find a niche that is perfect for you until you actually get your feet wet. But the general fundamentals of web design are applicable across the industry. That means you can get started with the basics (design theory, color, and typography, HTML & CSS, layouts, responsive design, etc.) and figure out where you want to go from there.
WHERE WEB DESIGNERS WORK
Web design is in such high demand that you can find work in this field at companies of all sizes—from startups to huge corporations—and even as a freelancer designing sites for small companies to launch their businesses.
Article continues below advertisement
SKILLS WEB DESIGNERS NEED
Layout and navigation
Color and typography
User interface design
Responsive design
Web design tools, like Adobe Photoshop and XD
HTML and CSS
Domains and hosting
Git and GitHub
Media queries
Responsive typography
Flexbox
Bootstrap
Want to learn web design skills? Check out our Design Fast Track in the Break Into Tech program, which teaches fundamental design skills you'll use in many web design specializations. And add on courses in UX, visual design, and more when you're ready to drill down.
This article was written by Kelli Smith and originally appeared on Skillcrush