5 Things To Know About Judge Ketanji Brown Jackson, Biden's Supreme Court Pick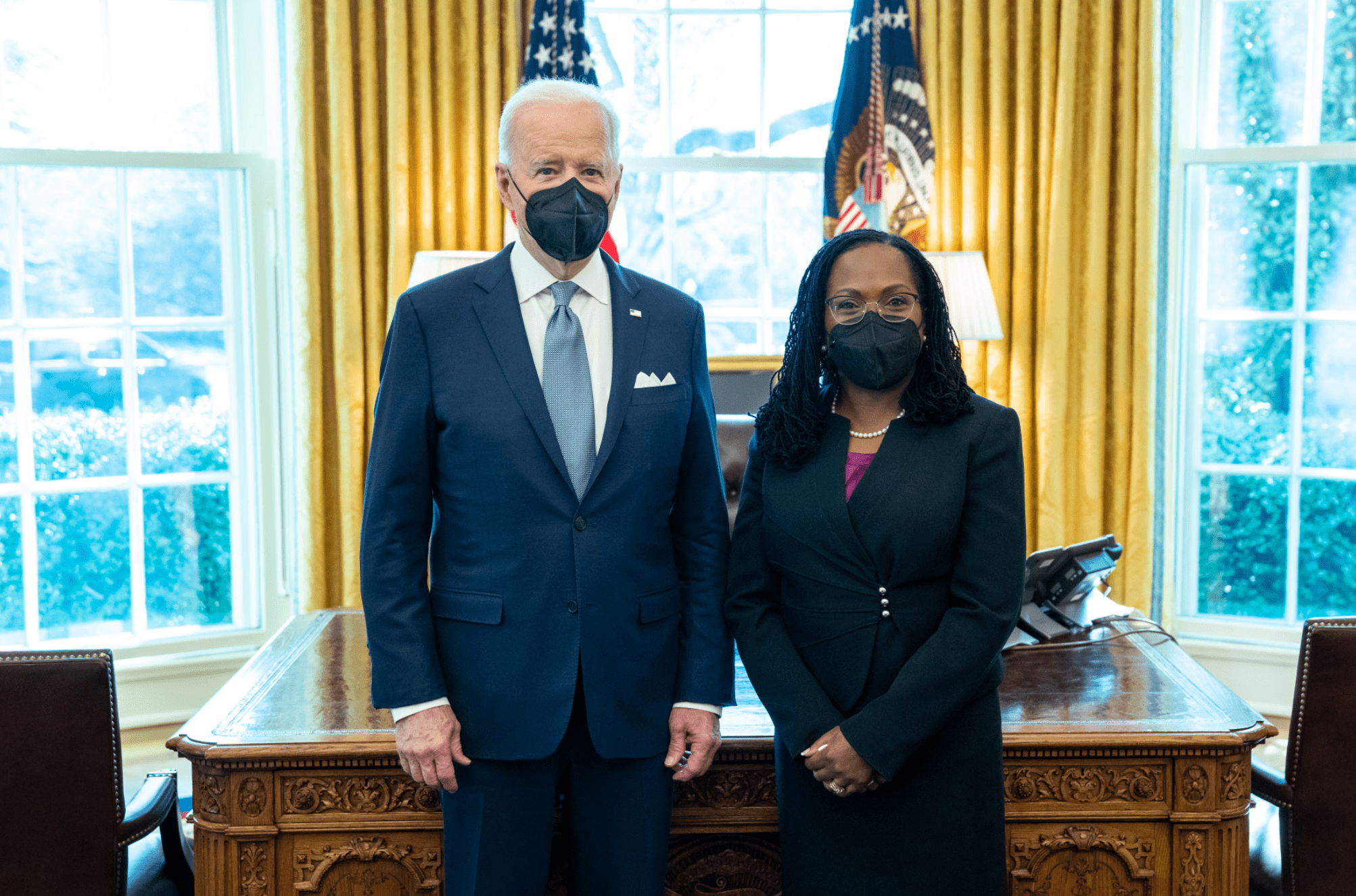 President Joe Biden nominated Judge Ketanji Brown Jackson on Feb. 25 to replace Justice Stephen Breyer as an Associate Justice of the U.S. Supreme Court. If confirmed, she will be the first Black woman to serve.
Jackson, 51, currently serves on the U.S. Court of Appeals for the D.C. Circuit following an extensive resume with decades of experience. She was also on Former President Barack Obama's shortlist for the Supreme Court in 2016.
In his speech Friday, February 25, President Joe Biden said Jackson has a strong moral compass and is not afraid to stand up for what she thinks is right.
"Her opinions are always carefully reasoned, tethered to precedent and demonstrate respect for how the law impacts everyday people," Biden added in his address. "It doesn't mean she puts her thumb on the scale of justice one way or the other but she understands the broader impact of her decisions."
Jackson has been confirmed by the Senate on a bipartisan basis three times for her various roles, receiving votes from both Democrats and Republicans.
As we all await final confirmation, here are five facts you should know about her:
Article continues below advertisement
1. She was a speech and debate champion in high school.
Jackson's honed her oratory skills in junior high when she joined her school's speech and debate team and competed on a national level during her time at Miami Palmetto Senior High School. During her senior year in 1988, she won the national oratory title at the National Catholic Forensic League Championships in New Orleans, the second-largest high school debate tournament in the country. She and her teammates also won the overall team title at the tournament.
She has noted in the past how her experience on the speech and debate team helped shaped who she is today. "I learned how to reason and how to write, and I gained the self-confidence that can sometimes be quite difficult for women and minorities to learn at an early age," she said during a lecture in 2017.
2. She attended Harvard College and Harvard Law School.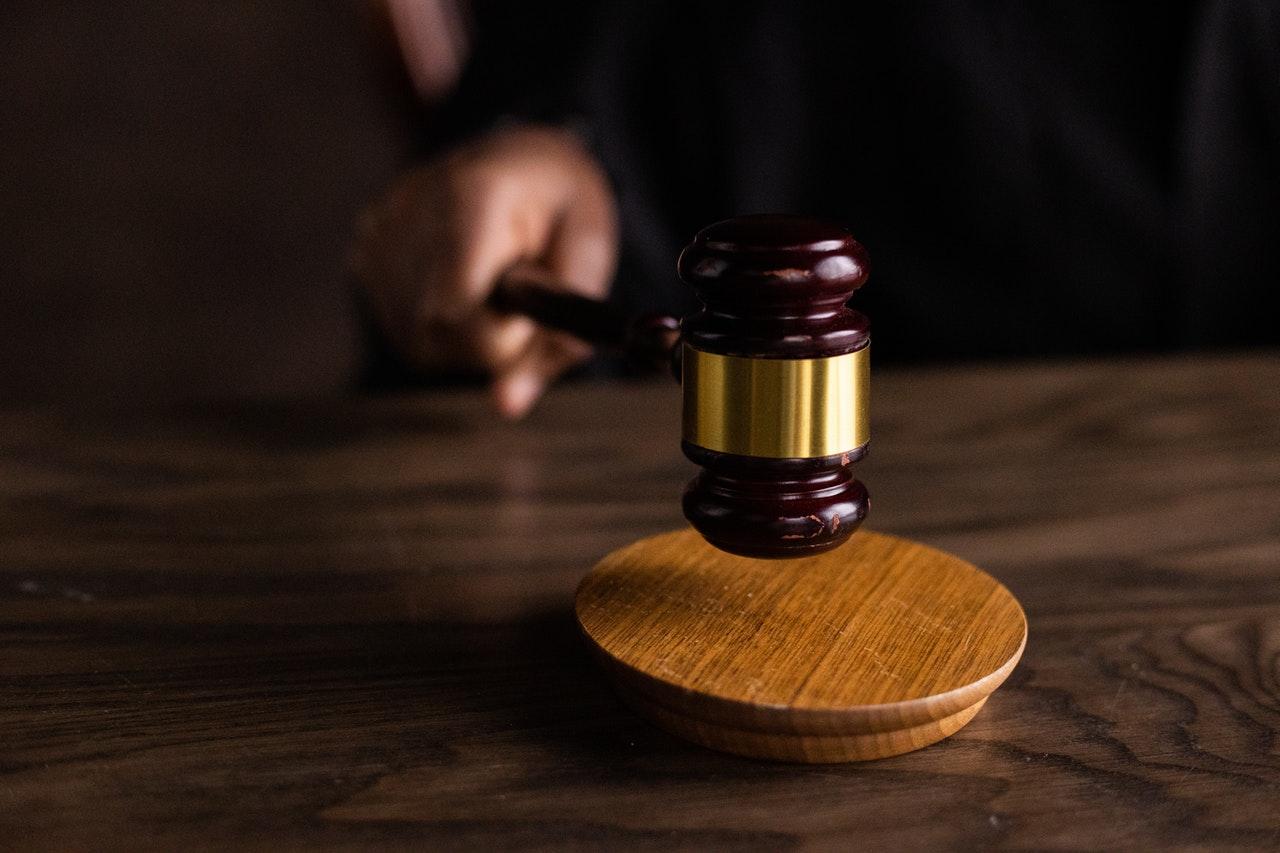 Jackson fell in love with her alma mater during a speech and debate meet at the Ivy League. But when she told her high school guidance counselor she wanted to attend Harvard, she recalled, the guidance counselor warned her should not set her sights so high. Jackson proved that guidance counselor wrong big time. She graduated magna cum laudefrom Harvard College, then attended Harvard Law School, where she graduated cum laude and was an editor of the Harvard Law Review.
Article continues below advertisement
3. She challenged former President Donald Trump in a high-profile case.
In 2019, Jackson was assigned to enforce the White House's subpoena against former White House counsel Donald McGahn. When Trump claimed that his advisers had an absolute right to ignore Congressional subpoenas, Jackson shot back with a strongly worded, 118-page jeremiad. "Stated simply, the primary takeaway from the past 250 years of recorded American history is that Presidents are not kings," Jackson wrote, dismissing the longstanding argument as "fiction" and "a proposition that cannot be squared with core constitutional values."
4. She defended Guantanamo Bay prisoners when others were reluctant.
During her time as a public defender, Jackson took on several cases defending Guantanamo Bay prisoners who wanted to challenge their indefinite detention. "They involved very complex legal issues that were just being worked out and it needed someone who was incredibly bright and an incredibly good lawyer," public defender A.J. Kramer told The New York Times."We thought Ketanji was the best fit."
If confirmed, Jackson would be the first justice since Thurgood Marshall with significant experience as a criminal defense attorney.
Article continues below advertisement
5. She was a former clerk for Justice Stephen Breyer.
After graduating from Harvard Law, Jackson worked as a clerk for Breyer during the 1999-2000 Supreme Court term. From 2005 to 2007, she served as a federal public defender, representing defendants on appeal who could not afford a lawyer. If confirmed, she would be the first former public defender to serve on the Supreme Court.
As a member of the U.S. Sentencing committee, Jackson helped shape federal sentencing policy. She also serve as a federal district court judge in D.C. and was an attorney for a private practice.