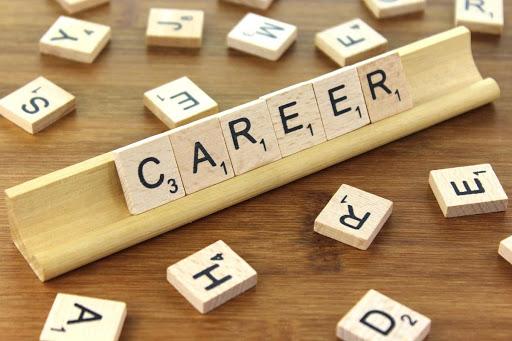 5 Things You Can Do To Get Your Career Moving Sooner Rather Than Later
By
Her Agenda
Apr. 2 2018, Published 7:50 p.m. ET
It can become frustrating waiting for your career to take off. You want to get moving in the right direction now, not later. So what can you do to start your career moving towards where you want it to be sooner rather than later? Luckily for you, there are many different answers to that question. It's more than possible for you to upgrade your career faster than the pace it's currently moving at; you just need to be smart about it.
You should have a clear idea of where you want to go in the short-term and the long-term in your career. Once you've got those things straight, you can start to set clear aims for yourself. You can then work towards them on a daily basis so that you're always getting closer and closer to where you want to be in your career.
Article continues below advertisement
If you want to move on from your current employer and maybe find new opportunities elsewhere, you definitely need to get into the habit of networking better and meeting new people. A lot of the very best opportunities out there are found when you network at events and learn what other people have to offer.
Article continues below advertisement
Improve Your Personal Brand Online
Instead of thinking of yourself as just another cog in the machine, you need to think of yourself as a brand that other employers might want to buy into. You should definitely create your own website with a professional profile and information about yourself. Companies like ignite digital can help you make this website searchable and easy to find. Before you know it, your online brand will be growing.
Article continues below advertisement
Nail Down Your Area of Expertise
If you can present yourself as an expert in one particular field, it will help you to improve yourself as an appealing prospect to employers. That's why you should work as hard as you can at nailing down that one particular area of expertise. Once you have an in-depth understanding of it, make sure you present that knowledge and show why it can be helpful to employers.
Article continues below advertisement
Demonstrate Your Team Skills
Every employer is looking for team players, so if you can show the world that you're good at working in a team alongside other people, you will be more likely to move up in your career faster. It's not enough to be good at what you do as an individual because the modern business world demands that people work together and share skills, so be sure to demonstrate them at each opportunity.
Now it's time for you to start putting these practice steps into effect in your real life. The sooner you start making changes and proving what you're capable of to the people that matter most, the sooner your career will be on the upward trajectory you want it to be on. You'll be where you want to be in no time at all.
[Editor's note: This post is produced by one of our trusted partners.]