5 Things You Need To Know About Apple's First VP Of Inclusion And Diversity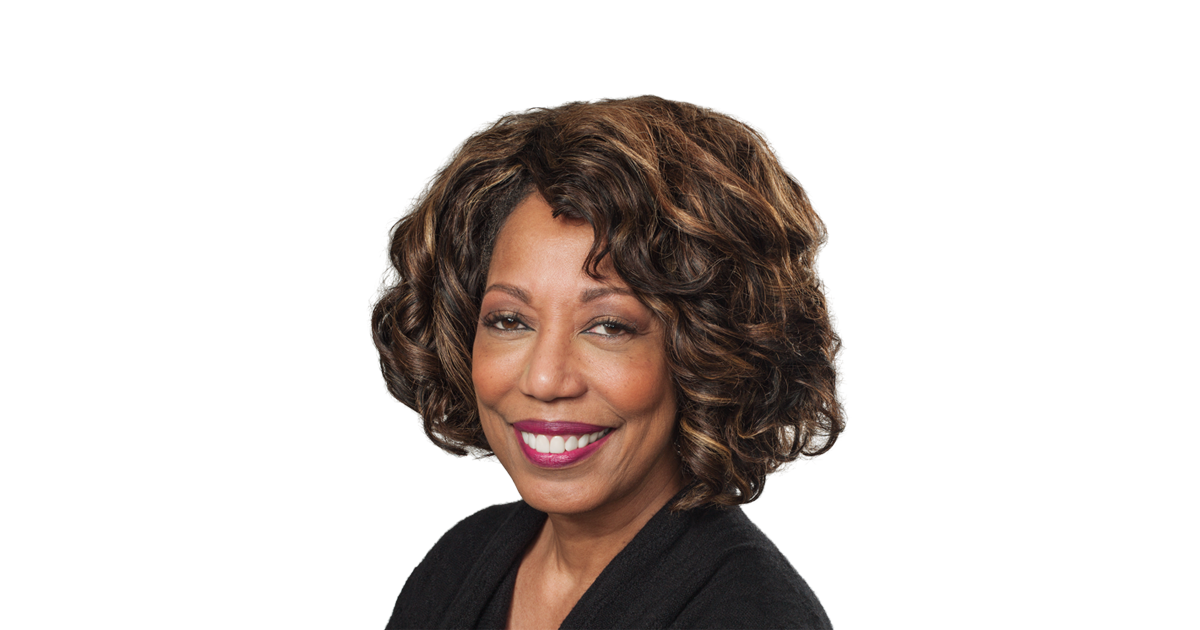 Denise Young Smith has only held the role of ​Apple's Vice President for Inclusion and Diversity since May, but is already making headlines. Here are 5 things you should know.
1. Denise Young Smith has worked at Apple for 20 years.
Yes, 20! Apple created the role for her after the Director of Diversity resigned. Young Smith was serving as Apple's Vice President of Worldwide Human Resources and Talent​ when the opportunity presented itself. In fact, she has held VP status twice since 2000. So it was no surprise that they elevated the head of diversity to a Vice President role to meet her standards. Young Smith reports directly to CEO Tim Cook.
2. Denise Young Smith is an HBCU graduate.
According to her LinkedIn account, Denise graduated with a bachelors degree in Communications and Journalism from Grambling State University in 1978. She later obtained her Masters in Organizational Development from the University of Phoenix.
3. Denise Young Smith does not work in a diverse environment.
Silicon Valley has long been criticized for it's lack of representation and Apple is no exception. Apple's U.S. employees are 56% white. Since Apple released their 2014 Diversity Report, they have made improvements with new hires. 27% of new hires in the U.S. are minorities and 37% of global new hires are women. However, most of those hires are in the retail locations and not in leadership or tech. 82% of Apple's leadership is white​ and 23% of Apple's tech employees are women.
4. Denise Young Smith's views on diversity are making headlines.
Article continues below advertisement
Despite being said to have "had a passion for diversity initiatives at the company," Young Smith's recent comments at the One Young World Summit in Bogotá, Colombia appear to contradict that statement. When asked if she would be focusing on increasing the presence of any specific group of people, such as Black women, Quartz reports she said, "I focus on everyone. Diversity is the human experience. I get a little bit frustrated when diversity or the term diversity is tagged to the people of color, or the women, or the LGBT."​ She went on to say, "there can be 12 white, blue-eyed, blonde men in a room and they're going to be diverse too because they're going to bring a different life experience and life perspective to the conversation.​"
If Apple's mission is to increase diversity in the company, how can 12 people in the room who look exactly the same fulfill that desire? Yes, they may have different religions, come from different states and varied household incomes, but studies show there is a positive correlation between innovation and inclusion, not only in terms of creative problem-solving, but also in terms of profits. At a time when the necessity for affirmative action is readily challenged, Silicon Valley is criticized for it's lack of inclusion, and Apple's leadership is 82% white, one must question if Apple is truly committed to changing the company's culture beyond adding a diversity page on the website.
In response to Young Smith's statement, fellow panelist, activist DeRay Mckesson​, said "White people say to me all the time like 'DeRay, I worked really hard for this, I worked hard.' You didn't work hard for every band aid to look like you, for every baby doll to look like you, for the world to treat you as human, and everything as 'other' is not the result of your personal hard work—that's what white privilege is.​"
5. Denise Young Smith has given more hopeful statements.
In a 2016 interview with Recode Young Smith said, "As a woman (and a) leader, I think I have an even greater responsibility that I am listening to all the women, all the people of color, who may not feel as heard."