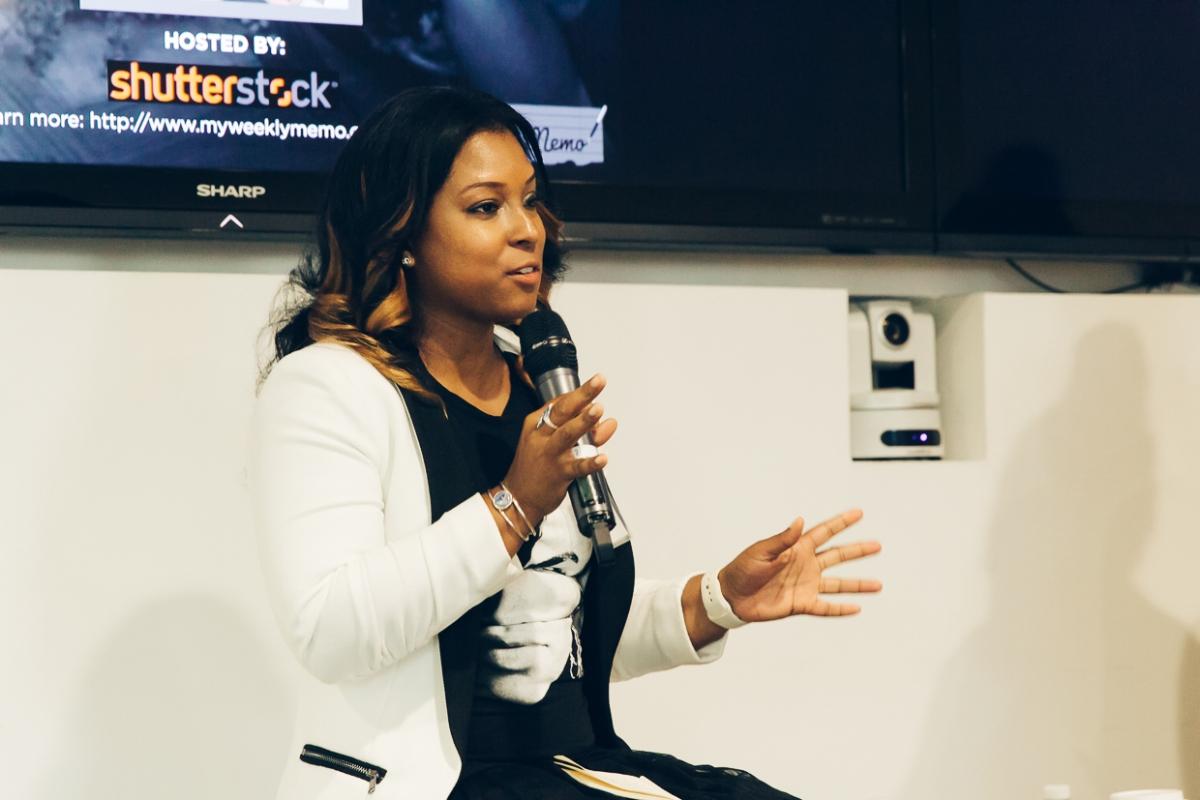 5 Tips To Reach Your Ultimate Career Potential
By
The Well
Dec. 14 2016, Published 2:30 a.m. ET
Image: Minda Harts/The Well (Jopwell)
In 2014, I noticed there was a lot of great career content online, but I didn't feel like any of it truly spoke to me. Myself, a woman of color, I wanted to create a space where women could have access to amazing resources, a strong network, and the skills to break the glass ceiling. That's when my cofounder Lauren Broussard and I created The Memo, a career development program through which we host career bootcamps across the country.
We just launched bootcamps at HBCU's to help women in their last two years of college prepare to successfully transition from campus to career. As I've shifted my own career toward helping others reach their potential, here's what I've learned about reaching mine:
Our most popular career boot camps are Salary Negotiation, Career Transitioning, and How to Leverage Your Network. I've loved seeing the women who attend these boot camps get up on a Saturday morning to invest in themselves and get closer to their goals. I've also learned that we want to ask for more but sometimes either don't know how or are unsure as to what we should be asking for. That's why it's so important that we take theory and put it into practice.
2. It pays to expand your network
The Memo has a partnership with the on-demand meeting space startup Breather, and they provide us with great spaces to host our boot camps and create impactful experience for our attendees. We currently cap off each boot camp at 15 attendees so each person can have an intimate experience and access to our speakers. The speakers range from career coaches to Goldman Sachs executives, to senior managers and will speak to the group on a topic they've had success in. They candidly "tell their story" and share lessons learned, but it's also incredibly important to provide dedicated time for the attendees to interact with each other. This is our way of building community to make sure the learning does not stop when the boot camp ends.
Article continues below advertisement
Goal-setting is a big thing for me. I make 30, 60, and 90-day action plans towards my goals, and I encourage our attendees to do the same. What steps are needed to get you to your goal? After you answer that question, find an accountability partner and make sure they hold you to your word. This has been the best way for me to stay productive and follow through.
4. Take time to give back
Generosity is one of The Memo's core values. We believe in volunteering in our communities and giving back to the next generation. We've hosted an event through #HashtagLunchbag, an organization that makes and distributes lunches to those who are hungry. It's a privilege to be generous. I also volunteer at transitional homes for women helping them prepare for mock interviews and résumé prep. We have so many experiences, and we shouldn't be shy about sharing them. We are stronger together.
5. Don't doubt your worth
Article continues below advertisement
If I could share just one final piece of career advice, it would be that every young woman belongs at the table. There is a seat for you, if you want it. It takes stepping up, leaning in, and then creating space for other women to sit with you. It's important to cultivate your skills now so that when you sit down at the table, you're ready.