5 Ways Snapchat Can Help Your Brand Gain A Competitive Edge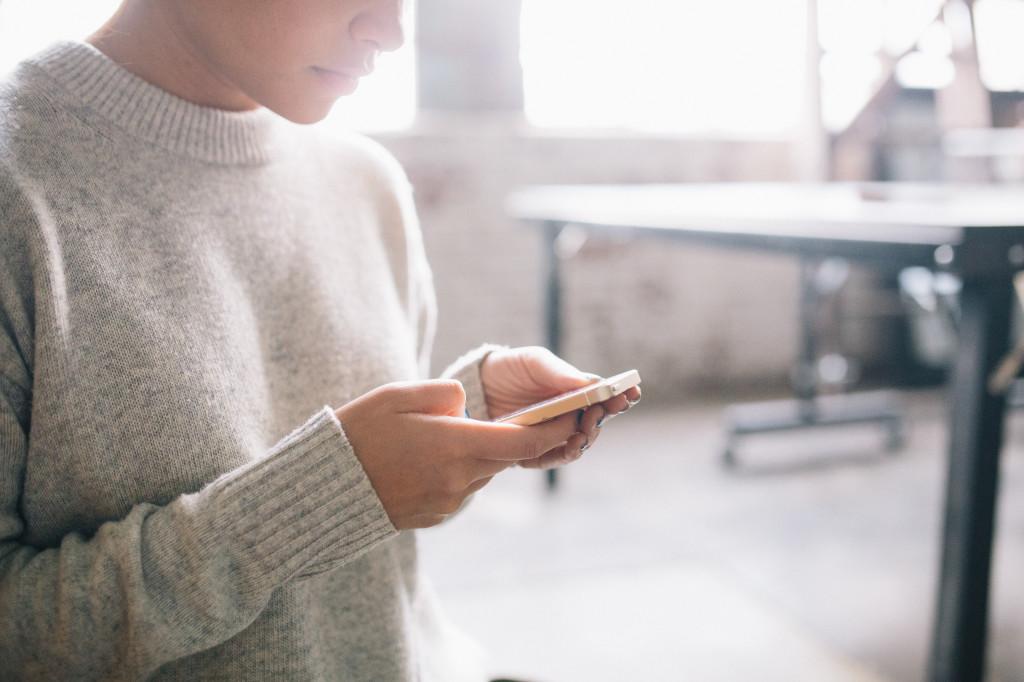 First it was Facebook, then Twitter, now it's Snapchat.
In case you didn't notice, Snapchat is the newest social media machine drawing big brands and businesses. On Snapchat you can share short video clips (10 seconds or less) and pictures of whatever you choose and it disappears in a mere 24 hours. It also serves as a way of picture and text messaging where the images dissappear instantly after the person views it (or if your settings allow they have one chance to replay).
As the platform has grown, it's launched the discover section that let's users catch up on the latest news (as CNN, Cosmopolitan Magazine and ESPN all have news channels on Snapchat).
In other words, there's a lot going on. But if used correctly, Snapchat is a platform that can greatly help your brand or business.
Here are five ways that using Snapchat can help your brand or business:
1. Exclusive sneak peeks
Consumers love a great sneak peek into something that they're invested or interested in. Receiving exclusive content makes brand followers or loyalists feel as though they get to be a part of something special. The NBA (@nba) does a great job of using its Snapchat for exclusive behind the scenes moments. For example, during this year's draft, the NBA had draft prospects appear on Snapchat detailing their journeys and thoughts about possibly being drafted while on the bus to the draft. It allowed viewers to see players true personalities, as well as give them a piece of something you don't get to see on television.
Article continues below advertisement
Vlogger, Jayla Koriyan (@TheGlamAholic), uses her Snapchat account to show behind-the-scenes looks into different videos she records each week. She also uses it to let viewers know when videos are uploaded onto YouTube and to show exclusive looks into partnerships she's doing with other brands and companies.
2. Contests, Promotions and Job Listings
Snapchat is not only a social media tool but a way of promoting your business through contests and promotions. Wait for it, GrubHub (@GrubHub) used its Snapchat account to post a listing for an intern. Crazy? Yes. Stupid? No. Since Snapchat is a social media platform, why not use it to post job listings, especially if the position requires creativity and marketing skills. Snapchat is a great marketing tool that incorporates creativity better than most other social media tools. DraftKings (@DraftKingsSnaps) uses its account to reel fans in and promote ticket giveaway contests.
Article continues below advertisement
3. Announcements
Use Snapchat as a way to share a big announcement or something you want to premiere. You can promote on your other social media accounts that an announcement is forthcoming on Snapchat on a certain day or time so viewers will be able to look forward to it. MTV (@MTV) premiered the trailer for its movie, Absolutely Nothing on Snapchat earlier this year. If you want to get political, Snapchat is the newest way 2016 presidential candidates are reaching out to the people. They are using this tool to give updates on their campaigns and snippets of what they can do for this country as the next president of the United States.
4. Interaction
What's a better way to influence and help a brand or business than the consumers it serves? Snapchat allows you to send pictures, videos or chat messages to your followers. Interacting with followers on Snapchat allows them to feel as though their input matters and they have an impact on a brand or business that influences them. The Philadelphia 76ers (@Sixers) does a good job at this. Most of its interaction with followers comes from the posing of a question which gains responses and viewers in turn get to see their posts on the Sixers Snapchat.
5. A Competitive Edge
If you have a Snapchat account, you're already ahead of the game. If you don't, you need to get one. So many brands and businesses have increased their social media presence from having this platform on their roster. It's all about interaction. For the companies that don't have Snapchat, they have to rely on constantly creating different ways to interact with consumers or struggle with how to do it. Snapchat does all the work for you, all in one place. It's a versatile tool that is going to be here for a while (maybe?), so you might as well embrace it. You can even hire someone to solely manage your account nowadays. Snapchat is quickly becoming a sought after tool in the social media space. With that said, more and more interns and entry-level employers are seeking people with skills to utilize Snap as a social engagement tool. Be ahead of the game, get on Snapchat!