5 Ways That You Can Support Small AAPI Business Owners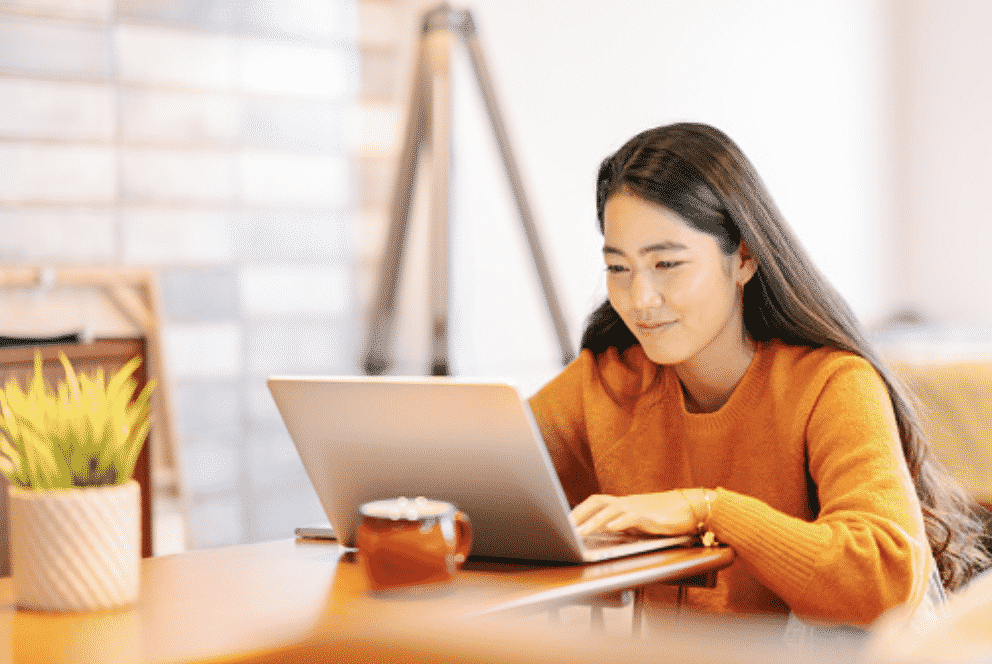 By
SCORE
Jun. 2 2021, Published 5:11 a.m. ET
Since the start of the COVID-19 pandemic, small businesses have adapted and persevered in a rapidly changing landscape. The year was further marked by intense social dialog and action. The Asian American and Pacific Islander (AAPI) community has felt the effects, underscored by over 3,800 hate crimes recorded against the Asian American and Pacific Islander (AAPI) community.
Unfortunately, this is only one part of a broader trend of violence and discrimination facing the AAPI community. According to data from the Center for the Study of Hate and Extremism, hate crimes against Asian Americans have increased 149% since 2019.
In this article, you'll learn five actionable ways your business can help support Asian-owned businesses.
1. Donate to various AAPI networks, funds, and charities
The first way you can support the AAPI community is through a direct donation to organizations fighting for the AAPI community. Donation money is crucial for every nonprofit, but it has been especially tough for nonprofits to source donations during the pandemic. Even if your business cannot give a lot, every cent you can donate will do good.
While there are dozens of charities nationwide, here are just ten of the organizations you could support:
Want to go the extra mile?
After you donate, consider setting up an Employee Volunteer Program (EVP) in your workplace. EVPs benefit everyone, as they allow your organization to give back to your local community while increasing job satisfaction. An EVP can be as simple as a donation drive – making them accessible for every business.
Article continues below advertisement
2. Support AAPI owned-businesses and interact with AAPI-allies
AAPI small businesses have been hit extremely hard by the pandemic. Research from the National Bureau of Economic Research shows that Asian-owned business activity dropped 26%. That's 4% more than the average pandemic decline.
As a business owner, you can support these AAPI-owned businesses by actively looking for partnership opportunities. You can also spread word about them to your own customers by referring them to AAPI small businesses and restaurants in your local community.
By doing so, you promote a shop local = support local mentality.
Finally, you can let your money do the talking. When choosing vendors and other small businesses to partner with, explicitly choose AAPI-allies or AAPI-owned and operated brands. This does two things: it forces people to talk about anti-AAPI hate crimes and puts funds into small businesses that will use your money to help the AAPI community.
Article continues below advertisement
3. Encourage COVID-safety protocols
According to research from the Asian American Advocacy Fund, only 50% of small business customers wear a mask without expressly being asked.
That's simply not good enough.
As a socially-aware business community, we need to protect small business owners by adhering to social distancing guidelines, wearing masks, being vigilant with hand sanitizer, and minimizing our non-essential interactions.
4. Enroll in Bystander Intervention Training
Everyone plays a role in stopping anti-Asian hate crimes, which is where Bystander Intervention training comes in. Bystander Intervention training will teach you how to spot anti-Asian harassment, discrimination, and violence and how to intervene and de-escalate the situation safely. A great way to promote this is by proactively enrolling your employees into these trainings and growing their awareness. This will help them recognize and prevent such situations at work, should one arise.
Article continues below advertisement
5. Start and encourage conversations
Unfortunately, prejudice and racism are often left unspoken, allowing toxicity and violence to foster.
As a business, you can support the AAPI community by encouraging conversations about the injustices faced by the community. There are many ways you can do this, including:
Compile support resources for customers and employees affected by anti-AAPI violence
Declaring your support publicly
Listen to the voices of your AAPI customers
Make time to talk about anti Asian American hate in meetings
Sharing social media posts from charities
Pledging to donate a percentage of your sales to anti Asian American hate charities
Starting a blog to amplify AAPI voices
Everyone plays a role in supporting small AAPI business owners during COVID-19. Whether you are a major brand or a local boutique, choosing to use your voice, platform, and money to support the AAPI community will help.
Supporting the AAPI community is something everyone should do. Don't forget to make it a priority of yours too.
This post was written by Zoe Devitto and originated on SCORE.