5 Ways to Give Back Without Breaking the Bank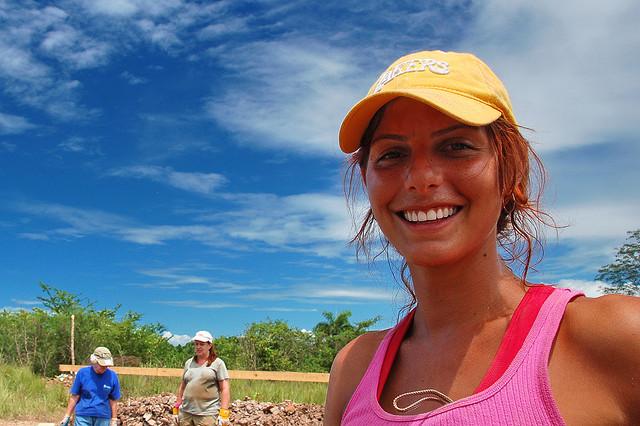 We all wish we could be Oprah – uber successful career woman and charity maven. But the fact is, most of us aren't quite there yet. Maybe you're just starting out with your entry-level job on your entry-level salary, or maybe your nose is constantly to the grindstone as you try to get your solopreneurship on. But just because you might not have the resources to write a fat check to the cause of your choice doesn't mean you can't give back.
Volunteering your time comes with countless benefits. Not only are you helping others in need and giving back to your community, but you'll also find yourself feeling better about yourself. You'll feel a greater sense of confidence and self-worth, as well as a massive amount of stress relief when you realize there's more to life than the 9-5 grind.
That said, volunteering is not without its career benefits. Volunteering can help to build your resume and it gives you a chance to learn an entirely new skill set. It can also be a great networking opportunity.
So, check out these 5 low-cost ways to give back to your community — there's absolutely no reason why you can't do one, or all of these!
1. Donate Usable Items
Not every organization is in need of just monetary donations. Places like The Salvation Army and Habitat for Humanity will accept items you no longer need such as clothing, tables, kitchen utensils, toys, hardware and more.
Take your items that are in good condition and give them to a family who can't afford their own. You can also find numerous groups holding coat drives and toy drives throughout the community this time of year.
Another way you can help is to take extra canned food and perishable items to a local food pantry, which in turn will help a family put food on the table. Pancake mix, peanut butter and assorted jellies are some items that are often needed at pantries.
Article continues below advertisement
2. Give a Piece of Yourself (Literally)
The American Red Cross is always looking for blood donations. Every pint of blood can save three lives, so every donation is vital.
You can also donate your hair to Locks of Love, which helps children dealing with hair loss due to various medical conditions.
3. Volunteer Your Time
While money is always useful for any organization, simply donating your time and energy can mean a lot. Some organizations, especially those in smaller communities, need more hands to help out – such as at soup kitchens and volunteer events.
Are you an animal lover? Volunteer at a shelter in your neighborhood. Walk the animals and spend some time with them. You will be showing them they are loved.
Article continues below advertisement
4. Be a Tutor and Mentor
You can join organizations like Big Brothers Big Sisters and help out children in need. Teach them how to play basketball, take them bowling, and give them something fun to do. You will be giving them opportunities they might not otherwise have.
You can also take the time to tutor at a local school, college or community center. Giving students help with subjects you are knowledgeable in will give them a better understanding and can help them further their studies.
5. Spend Time With a Stranger
Take some time out of your day and visit senior citizens in a nursing home. Sit and talk with them, listen to their stories, and keep them company. These individuals don't always have visitors, and they appreciate having someone to talk to even if they just met you.
You can also visit veterans. Let them tell you about their experiences and thank them for their service. Taking a few minutes to sit with someone you don't know and listening to what they have to say may even give you a new perspective.
Money Isn't Everything
Money is needed to purchase necessities, but it isn't the only thing that makes the world go round. Simply smiling at a stranger can make a difference. Volunteering at a shelter, food pantry or soup kitchen will not only help others, but it will make you feel good as well.