6 Ways To Improve Employee Engagement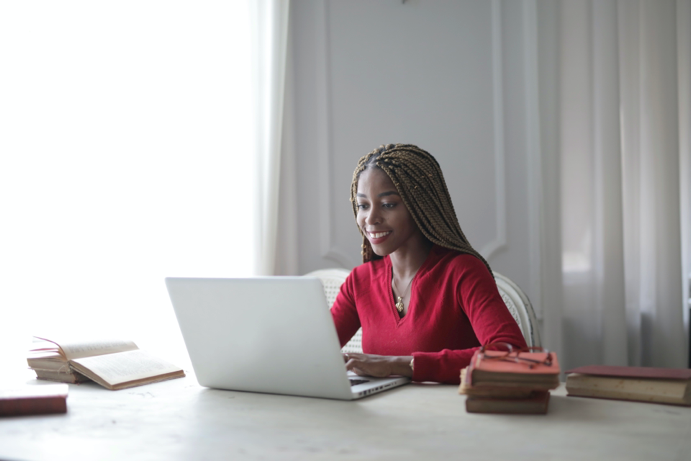 One study in Smarp suggests that, 'Employee engagement increases productivity in the workplace. Overall, companies with high employee engagement are 21% more profitable.' When your employees are unengaged your turnover rates will be higher and high turnover rates can be costly. To help you improve your engagement today, check out these five ideas.
According to a Syndeo survey, businesses benefit from offering flexible work programs in several ways. These benefits include, 'improved employee satisfaction (87%), increased productivity (71%), and employee retention (65%).' With all these advantages it's easy to see why offering flexibility is a wise move! There are many ways that you can provide a flexible workplace, including:
Work patterns: Ditch the rigid 9-5 and allow employees to adopt more flexible work patterns.
Remote working: Working from home is all part of the 'new normal,' and remote working can help to boost productivity.
Encourage independence: Instead of micromanaging your staff, give them the freedom to manage their own projects and time.
Create Goals As A Team
To motivate your team, common goals are the best way forward. Instead of simply telling your team what the goals are, sit down and create your company goals together. Staff are far more engaged when they feel valued and listened to. The creative process will help your team to feel motivated to work toward these achievements.
Tools To Boost Engagement
Wondering if there are any tools to help you boost engagement? The answer is yes, there are! For a few to start you off, check out these:
Jostle: This software is a type of employee intranet which markets itself as a 'People Engagement' platform. Jostle was created to enhance staff engagement by facilitating a positive culture and great communication. Jostle allows everyone to share and contribute their workplace stories and celebrate the successes of their peers. A few of the features include employee recognition, collaboration, polls and surveys, and events planning.
Article continues below advertisement
Quantum Workplace: QW is a great piece of performance management and employee engagement software. Features include feedback, recognition, goals, surveys, and alerts. To inspire your team and see engagement soar, Quantum Workplace has got all you need!
Improve Your Company Culture
Company culture means the way that your company interacts with its employees and how staff interacts with each other. Your company culture is represented in your attitude, decision making, and values. Company culture also includes your work environment, company mission, and leadership styles. Perhaps you're wondering how to build a good company culture? There's no 'one fits all' answer, but here are a few pointers:
Regular feedback: Ask your staff for regular feedback, listen, and make them feel valued. Support your staff with their professional development goals.
A social side: Create a warm social side to your company with plenty of team building events, socials, and company retreats.
Remove hierarchies: Avoid an 'us' and 'them' approach to management and staff. As far as possible, work together as equals.
Provide Mentorship Programs
Providing mentorship programs is another great way to improve employee engagement. All you need to do is pair up experienced staff members with the newbies. Have these pairs meet at least once a week for guidance, goal setting, and feedback. You might have the most talented staff, but everyone needs a little help to reach their full potential!
Article continues below advertisement
Regular feedback is vital as it can boost your employee's productivity. It also allows your employees to evaluate their skills and work on being a better worker. However, if the feedback is negative, aiming at continually correcting employee actions can lower their performance. Negative feedback depends on the recipient. Some employees can see it as an opportunity to improve their skills, while others might feel they aren't valuable enough to the company.
The best thing to do is to empower your employees. Empowering employees, along with feedback, contributes to excellent employee performance. There are various ways employers can empower their employees. You can start by advising your employees to take on an online graduate certificate in finance to boost their financial skills. You can also give your employees autonomy over assignments. This means accepting that your way of doing a job may not be the only way. Additionally, providing the right resources to carry out daily tasks is another way to empower your employees effectively.
[Editor's note: This post is produced by one of our trusted partners.]