5 Ways To Market Your Business Like A Boss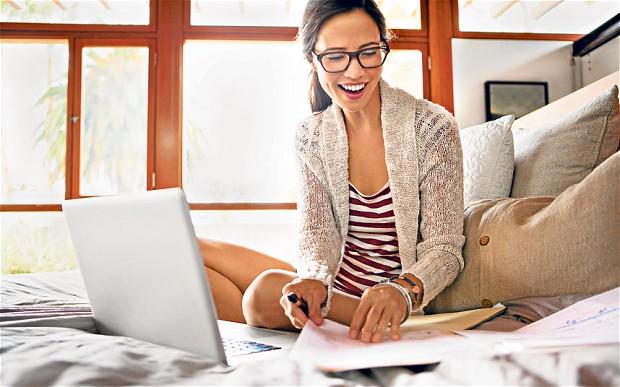 Today's marketing strategies don't encourage you to blanket a region with billboards and signs, but call for a more subtle and effective form of communication. Entrepreneurs, such as Brent Franson, understand the digital part of marketing to the masses. Those handheld devices aren't just meant to be everyday conveniences, but actually become tools for businesses to communicate with consumers on a personal level.
Text messaging allows you to communicate directly with each consumer, providing an intimate platform to personalize all correspondence. Let customers know your text messaging service tells them immediately when an item is in stock, especially around the holidays. Texts can also be reminders about important industry services, such as oil changes on a car. Even send specialized coupons to consumers, reflecting their purchase history. If they buy dog food frequently, send them a special on treats, for instance.
2. Push Notification Ease
You may have the website and the blog, but an app might not be something you want to put your energy into. But you should think again about avoiding the app world. Millions of people who use smartphones and tablets rely on apps each day to find the information they need. Using an Internet browser on these devices is often frustrating. Apps provide the ease consumers need to move on with their day. These apps usually include a push notification function. Similar to texting a person, these notifications pop up on the device even if the person isn't using the app. You have instant access to marketing choices as consumers download the app.
3. Keep the Website Connected
Article continues below advertisement
Marketing is a form of social communication, making your website a key hub to branch out to other websites. Add social media plugins, such as Twitter and Facebook, to the website to continually spread your online presence. People tend to see businesses with a social media presence as a steady and possibly trusting entity to work with in the future. Your reputation is exposed across this platform, allowing consumers to see your work ethic and specials at any time.
Modern marketing techniques involve almost constant communication with consumers. Although you may post an interesting blog or announcement, it's not a static platform. Consumers are free to ask questions or post comments on social media, your website or even on the blog. Regardless if the communication is positive or negative, you must respond to maintain reputation and a strong customer base. Any confusion over a product, for example, could be cleared up with one simple statement.
With all the different social media websites and blogging opportunities, it's easy to overlook the traditional website's content. However, it's more important than ever to keep all content as unique as possible. Search engines still rate sites on their SEO compliance, building your business with a high ranking. Consider changing your content periodically to update the information and stay fresh. Your customers will enjoy the new information as well.
The key to successful marketing is knowing when too much is enough. There's a fine line between being helpful and overwhelming the public. Through some trial and error, you can find that balance to bring numerous consumers to your store while preserving that communication pathway for future customer cultivation.