5 Ways to Refocus On What's Important
Whether you're a junior in college or entering the workforce for the first time it's important to hone in on what you wish to accomplish in the weeks, months, or years ahead. With summer coming to a close, for many the shift in season signifies the start of a new season at work or at school. During this time it is important to begin to focus on the best way to close out the year strong. Here are 5 ways to refocus on what's important so that you can reach your goals and make this work or school season the best one yet!
1. Prioritize and update your goals
As time progresses so should your goals. Now that you finally got your job, cross it off your checklist and create new goals you can execute in the position you currently hold. If you're in school make a list of the goals you want to complete before the semester's end. However recognize that all goals are not created equal. Prioritize your list to reflect what goals are most important and beneficial to what you wish to accomplish. By prioritizing and updating your goals you can regain focus on what's most important and what you need to accomplish in an orderly fashion.
2. Organize your space
Remember how your mom used to nag you about cleaning your room? Well she was preparing you to think and live with a clear head. When gearing up to start back at school or a job it is important that your personal space is one of the least of your worries. Organize your desk space, school bag, and living space. It helps to have everything in place when you need to catch up on school and work without wasting your time looking for a misplaced item or catching up on laundry. The less time you focus on clutter the more time you can spend honing in on what's really important.
Article continues below advertisement
3. Think of ways to create a proactive approach to the new season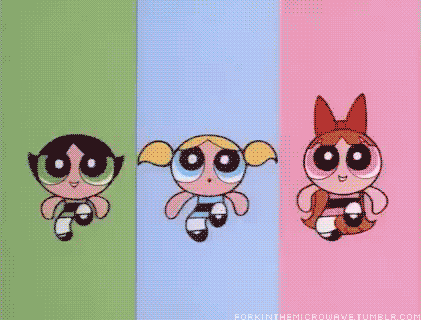 Getting a head start is always a great way to approach a new school semester or work season. It gives you an extra boost of confidence by knowing that you are ahead of the curve and keeps your mind thinking of what's next leaving little time for idle thoughts. If you're approaching a new job do your extra research on the company, your higher ups, and how your co-workers or people who hold your position do their job effectively and take notes. If you're embarking on another semester in college review your schedule and get a head start on your classes by doing some research on the subject. That mid-term will be here before you know it!
4. Reflect
Think about where you were a year ago and how you got to where you are now. What did you do right, what would you change? Time moves fast. In just one year you may have made the transition from college student to working full time in the workforce, or as a student from an underclassmen to a upperclassmen with more academic responsibilities. Take time to draw back on what you did to get you to where you are today. What steps did you use to land your job? Use it to land your next opportunity. What study methods did you use to ace your exams last semester? Use those methods when approaching the upcoming term. Also think about ways to become more efficient with things that may have slowed your course and discover ways to change them. If you found yourself with a limited amount of time to execute a task, change the way you managed your time. Learn from your obstacles to avoid them in the future.
5. Reward yourself for the work already done and create a new incentive
Have you been eyeing a special pair of pricey pumps online or thinking of taking a trip with your roommates to a city or country you've never been? Let that be the incentive to get the job done. Everyone likes being rewarded for their hard work and who better to deem the reward than yourself!? Whether you have scratched a goal off of your list or completed it in it's entirety show yourself some love for your hard work!