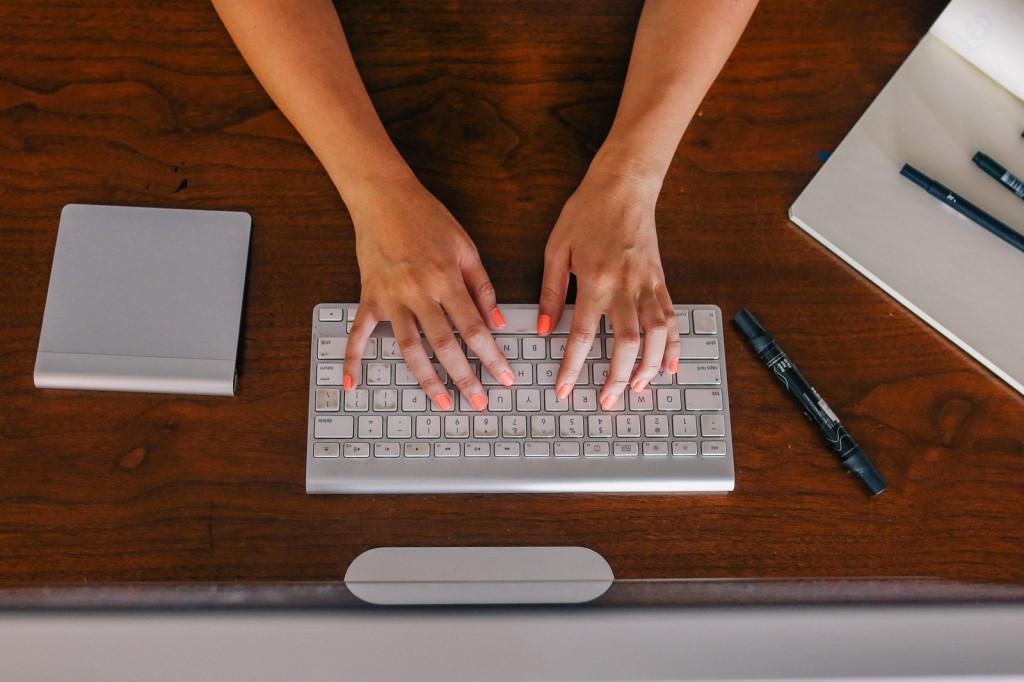 50 of the Best Companies Hiring Remote Workers
By Skillcrush

Mar. 10 2015, Published 3:30 a.m. ET
Who actually sits in an office these days? Everyone knows that being a remote worker is where it's at. New data shows that 6.1a million individuals in the US can be categorized as remote workers, whether self-employed or employed for organizations on a full-time or part-time basis. Working from home, a coffee shop or a communal workspace in pretty much anywhere you desire is becoming the norm.
And if people want to say only lazy people work at home (in their pajamas), I would tell them to think again. These remote workers are actually saving companies billions! Gallup estimates that active disengagement costs the U.S. $450 billion to $550 billion per year. In their study on remote work arrangements, they found that ALL degrees of remote work options showed higher levels of employee engagement than without remote work options. Plus, remote workers are cheaper for companies and not limiting yourself to people who live within an hour of your office puts the company at an advantage.
Not every company has realized this awesome secret but many have. Here are some of the best ones across various industries. Many of these are from data compiled by FlexJobs.
Article continues below advertisement
1. Dell
The work culture at Dell is based on the company's "Connected Workplace" initiative, which offers flexible work options including remote work, flextime, job sharing, part-time work, and compressed work weeks.
2. Aetna
Headquartered in Hartford, Connecticut, Aetna has membership of over 50 million in health, pharmacy and dental combined and a healthcare network that consists of more than one million health care professionals and 5,400 hospitals.
Article continues below advertisement
3. American Express
The work culture at American Express is based on a belief that "a career should be the pursuit of what you love, a way of making things better in the world around you, and the foundation for a successful future."
4. Xerox
The values that guide Xerox include customer satisfaction, quality, excellence, leadership, and corporate responsibility.
Article continues below advertisement
5. Apple
The company offers telecommuting and in-office positions available in areas like marketing, operations, human resources, finance, engineering, sales, and retail.
6. Humana
Humana has won a number of awards, including the Computerworld 100 Best Places to Work in IT mention and the Best Employer for Healthy Lifestyles award from the National Business Group.
Article continues below advertisement
7. ADP
ADP has offered full-time, flexible scheduling, and remote job opportunities in the past as well as on-site part-time work arrangements.
8. CyberCoders
CyberCoders helps IT professionals find work through their extensive job search database and a resume writing service.
Article continues below advertisement
9. U.S. Department of Transportation
The US DOT is headed by Ray LaHood, the Secretary of Transportation. He works closely with the presidential officers to develop programs that will create more jobs.
10. IBM
IBM has several full-time employment opportunities available with the ability to telecommute internationally or from the United States
Article continues below advertisement
11. Salesforce.com
From 2009 through 2011, Salesforce.com has been recognized as one of the "Best 100 places to work" by FORTUNE.
12. About.com
The writers who work for About.com have the ability to work a flexible schedule from their home offices anywhere in the United States.
Article continues below advertisement
13. Microsoft
Microsoft is headquartered in Redmond, Washington.
14. Thomson Reuters
With 403 operations around the world, Thomson Reuters is headquartered in New York, New York and practices corporate social responsibility in the areas of community, the environment, the marketplace, and the workplace.
Article continues below advertisement
15. Red Hat
Red Hat has telecommuting opportunities for software developers and remote sales representatives to work with high level clients.
16. Kaplan
Kaplan was started in 1937 and over the decades has grown into a global educator with over 300 locations in more than 30 countries.
Article continues below advertisement
17. Mozilla
Mozilla has offered flexible work options in the past, including freelance and full-time remote job opportunities.
18. Novartis
Novartis is an international health care products research and pharmaceutical development firm.
Article continues below advertisement
19. Lockheed Martin
Lockheed Martin offers full-time and part-time opportunities, with telecommuting options, at its U.S. locations in 14 states.
20. Nielsen
Nielsen employs 34,000 people in over 100 countries in full-time, part-time, and telecommuting jobs.
Article continues below advertisement
21. American Heart Association
It is one of America's largest and most successful non-profit organizations.
22. Bausch & Lomb
Founded in 1853 with headquarters in Rochester, NY, Bausch & Lomb has since grown into a multi-billion dollar company whose products are sold in over 100 countries.
Article continues below advertisement
23. SAP
SAP is a German company with U.S. headquarters in Pennsylvania, and it specializes in enterprise software and related services. Remote jobs are key to this company's strategy, with jobs in the United States, Europe, China, India, Australia and Africa.
24. Forest Laboratories
Forest Laboratories was named one of the 50 most Fertility-Friendly and Adoption-Friendly Workplaces in America by Conceive Magazine and it is one of the Top 15 U.S.-Based Pharma Companies according to Pharmaceutical Executive magazine.
Article continues below advertisement
25. Patch
Patch jobs have offered job seekers a range of flexible employment options including part-time schedules, flexible schedules, and remote work-at-home arrangements.
26. Adobe
In 2010, Adobe was named by FORTUNE as "100 Best Companies To Work For".
Article continues below advertisement
27. Appen
Appen Butler Hill is headquartered in Australia and has offices in the U.S. and the Philippines, with remote employees all over the world.
28. Kenexa
The services offered by Kenexa include employment branding, assessments, surveys, recruitment technology, onboarding, performance monitoring, compensation guidance, and leadership development.
Article continues below advertisement
29. General Electric
GE Gvalues innovation, leadership, training, integrity, and diversity.
30. Teradata
Teradata has more than 10,000 employees in 42 countries.
Article continues below advertisement
32. Cisco Systems
Cisco's telecommuting policy — as of 2011, almost 85 percent of Cisco employees worked remotely on a regular basis — has resulted in an estimated productivity savings for the company of about $277 million.
Article continues below advertisement
33. Rackspace
Rackspace offers many remote positions, from Lead Web Developers to Senior Software Developer, according to its job listings site.
34. Intuit
The company has a whole jobs page devoted to remote positions.
Article continues below advertisement
35. Qualcomm
Of QualComm's approximately 18,000 employees, 18 percent telecommute regularly.
36. Ultimate Software
About 50 percent of its employees worked remotely more than 20 percent of the time. There's some math for you.
Article continues below advertisement
37. Google
I mean would you expect anything less from this awesome company? Though would you want to work remotely if you worked at Google?
38. NetApp
Thirty percent of employees work remotely at least part-time.
Article continues below advertisement
39. Accenture
Accenture has 36 offices with videoconferencing facilities and is among the top 10 companies with the highest percentage of regular telecommuters, according to Fortune.
40. Weyerhauser
Weyerhauser, which develops sustainable industrial products from trees, writes in its company FAQs that flexible work arrangements depend on the specific case, but it does include several flexible work arrangements including telecommuting.
Article continues below advertisement
41.Gannett
Publishing companies like Gannett are known for offering some of the best remote jobs.
42. 3Com
Another great tech company.
Article continues below advertisement
43. Compaq
This company offers a number of remote jobs.
44. JetBlue
This airline is known for embracing remote workers. It allows all of its flight agents to work from home.
Article continues below advertisement
45. United Airlines
UA is similar to JetBlue.
46. Baxter Healthcare
Remote workers help support the initiative to move healthcare records into electronic formats.
Article continues below advertisement
47. Citibank
A Gartner Group study lists the banking and finance industry as the second top sector for telecommuting.
48. New York Life Insurance
This company embraces remote workers.
Article continues below advertisement
49. Sears
It's true! Who thought a company so old would be so forward-thinking when it comes to remote hiring?
50. Wendy's
Wendy's offers a number of remote jobs, and they don't involve griddles.