6 Work-From-Anywhere Locations That Aren't Coffee Shops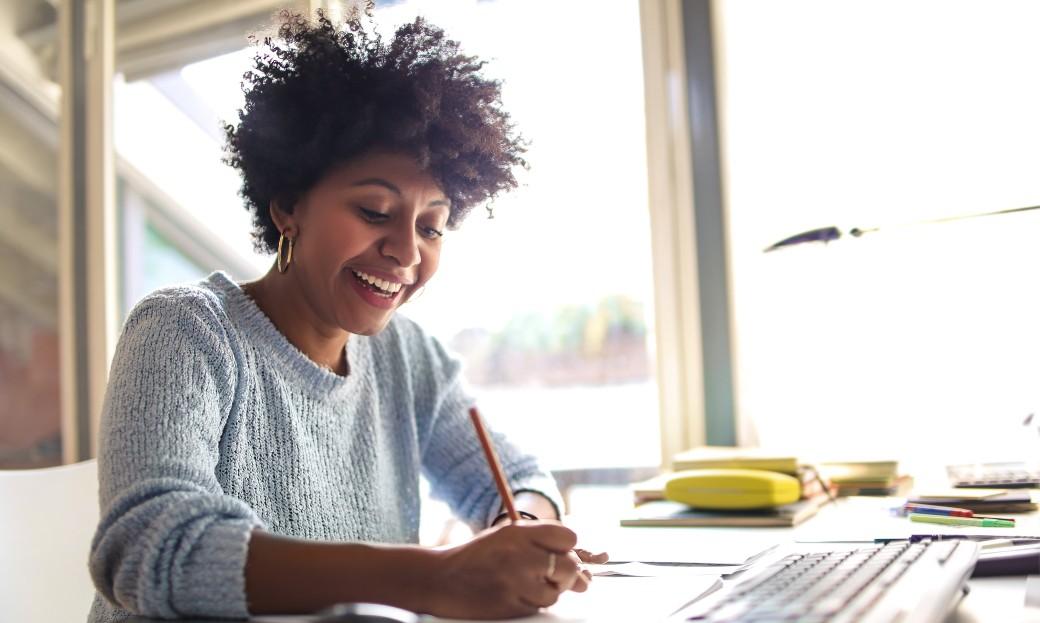 Working from home can get a bit old. That's why many remote employees and business owners venture out of their home offices to find solace and a strong wifi connection at their local coffee shop.
Changing up your scenery is a great hack for beating environmental monotony (which studies show can inhibit your productivity and increase the likelihood of mistakes). But it doesn't take long before the clanking of cups, and the long bathroom lines at your favorite cafe make you wonder why you ever left the house.
If you need a change of scenery but don't want to deal with the crowds (and expense) of a coffee shop, try out one of these work-from-anywhere locations instead.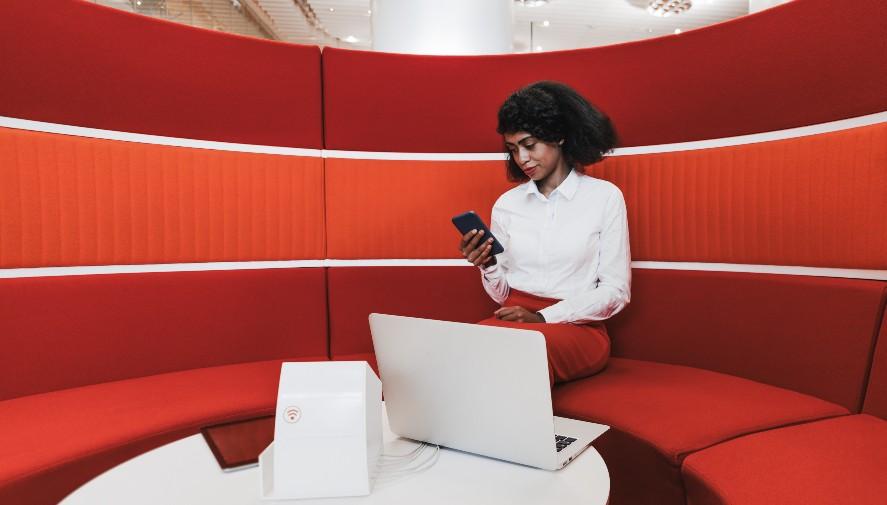 1. Libraries
Libraries are the original coworking spaces, providing the ideal circumstances for deep focus work. They offer a serene environment with plenty of outlets, free wifi, room to sprawl out, and (most importantly) silence.
2. Parks
Parks offer a great opportunity to get some fresh air and vitamin D while still getting work done. They may not always be as quiet as other places, but you can usually find a spot away from the hustle and bustle to set up shop.
The only downside is that accessing all of your programs and applications requires either nearby wifi from another business or a wifi hotspot on your phone or laptop. Because of this, parks are ideal for more low-key administrative tasks like answering emails and scheduling appointments.
Article continues below advertisement
3. Coworking Spaces
Coworking spaces are becoming increasingly popular as work-from-homers seek community and collaboration outside the traditional office setting. These spaces offer membership-based access to workstations, private offices, meeting rooms, and common areas complete with coffee and snacks.
The best part is that you can find coworking spaces in almost every city across the globe. So whether you're looking for a temporary switch-up or a more permanent solution close to home, there's sure to be a space that fits your needs. Many coworking spots even offer day passes if you just want a one-time workcation.
4. Friends' Homes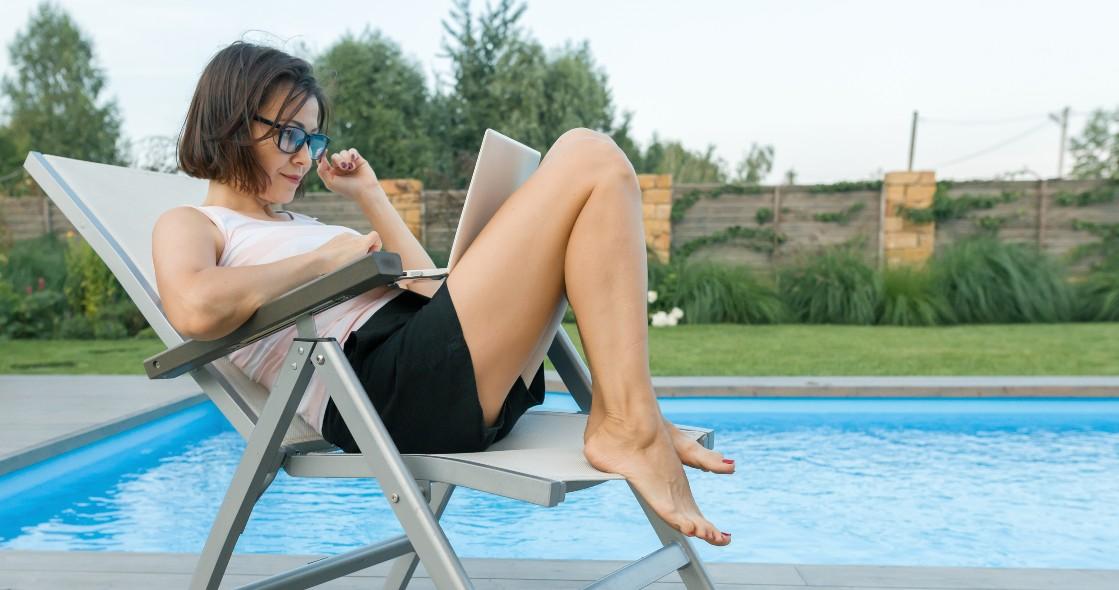 Sometimes the best work-from-anywhere location is right in your own social network. Reach out to your remote friends, family, and fellow co-workers and ask if they'd be interested in hosting a work day at their place.
You can take turns being the work-from-home host every week and even build a little community of your own. Again, this probably isn't the best idea for your most important tasks, but it's a great way to knock out some small items on your to-do list while still getting some much-needed social connection.
Article continues below advertisement
5. Bookstores
Bookstores offer a unique work-from-anywhere experience in that they provide both the solitude of a library and the delicious amenities of a coffee shop. You can find a secluded corner to call your own or grab a seat at one of the cafe tables.
Just be sure to purchase something before you get to work. These businesses rely on foot traffic for sales, and it's not cool to take advantage of their hospitality without contributing to their bottom line.
6. Hotel Pools
You don't need to take an exotic trip or even stay at a fancy hotel to take advantage of the ultimate work-from-home oasis: the hotel pool. Many hotels offer day passes to their pools for a small fee, and some even discount it for local residents.
So if you're feeling extra adventurous, pack up your laptop and head to the nearest hotel for a work session by the water. Just make sure you charge your devices beforehand as you probably won't have access to outlets poolside.
Switching Up Your Scenery
Working from home has its perks, but sometimes you need to change up your scenery to get the most out of your workday. The next time you're feeling stuck, try one of these work-from-anywhere locations instead and see how it affects your productivity.