6 Ways To Manage A Big Project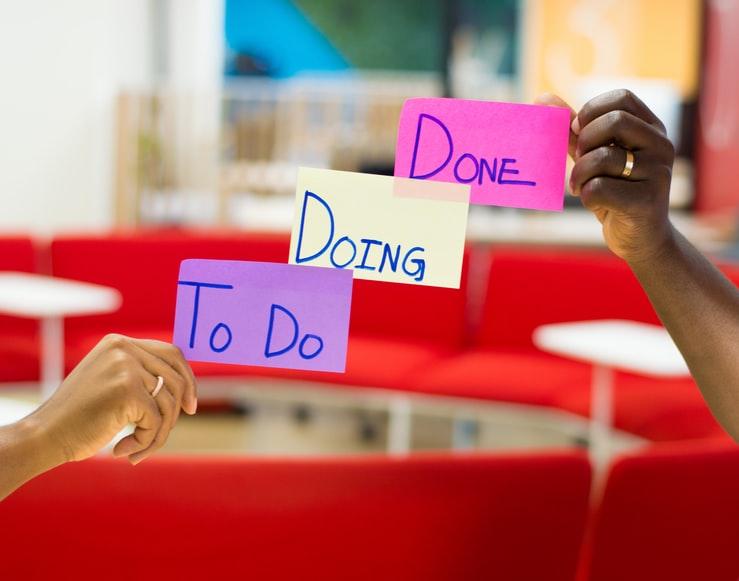 Whether you are a business owner or a manager, you know that managing anything in the business industry is hard. Managing employees, finances, and admin is no easy task. Managing a project – especially a big project – is even harder, because it tests your managing skills on so many levels.
If you've never managed a big project, you may feel intimidated. This is natural – after all, it is a lot of pressure and responsibility to have. Luckily, it doesn't need to be as stressful as we often make it. By following a few tips, you will be much better prepared when it comes to managing your big project.
Get your employees sorted
Of course, managing employees is likely already a big part of your job. But when it comes to managing a project, you may not have as much time to check up on your employees, which means you need to trust them to work independently. This could mean sending them for additional training so that they are equipped with the skills they need to do their work while you focus on the project.
It can also mean using time tracking software – this can be useful when it comes to managing both employees and your project. Whatever you decide to do, you need to be able to work on your project without constantly worrying about your employees.
Set up a budget
Any business project is sure to cost a lot of money. Whether you're expanding your business or implementing new software, you'll need the money to fund it.
That's why you need to set up a project budget well ahead of time. This will give you the opportunity to start saving money because you'll have an idea of how much the project will cost.
Keep in mind that project costs almost always change, so you should constantly reevaluate your budget. That way, you can see if any changes need to be made.
Article continues below advertisement
Plan
The key to success when it comes to nearly everything business-related is planning. You will need to sit down and decide what exactly the purpose of this project is, as well as when it needs to be done, and what steps you will follow to get it done.
Don't worry about making it neat or logical; just write down everything you can think about when it comes to this project. It might help to have others brainstorm with you. Once you've done this, you can start formulating a neat and detailed plan.
Set up a timeline
Part of what makes a big business project so intimidating is the fact that there are so many uncertainties. If you don't know when the project will end, it can feel like a never-ending struggle. This is one reason for setting up a timeline – so that you can see the light at the end of the tunnel.
Another reason for setting up a timeline is the fact that it will make your project much more manageable. You will be able to split it into different tasks, which means you will have a clear indication of when each of these tasks needs to be completed. To learn more about making sure your project deadline is realistic, click here.
Article continues below advertisement
Hire contractors
Most big projects will require that you work with an external business for a set period of time. This business will be your contractor, and they can perform many different duties, from performing manual labor, to setting up new technology. It's a good idea to have a look around and talk to different contractors to see what they can offer your business before you make a decision.
Even though contractors will only be working with your business for a short time, they can have a massive impact on your business, which is why you should make sure you pick the right contractors. You can follow these tips for hiring a contractor if you don't know where to start.
Make arrangements
If you are tackling a big project, it's likely to impact various aspects of your business, and you need to inform the necessary people and make other arrangements. For example, you may need to have your employees work from home for a while.
If you'll be making a lot of noise in a shared office space, it's common courtesy to let your neighbors know. And if you'll be closed for a while, try to let your customers know via email, and have signs posted on the doors. Making these arrangements in advance may prevent any conflict once the project is underway.
[Edit note: This article is produced by one of our trusted partners.]