6 Ways To Stick To Healthy Eating Habits While Traveling
Traveling feels like you're in a pocket of cosmic energy where time, disclipline, and money are far-out concepts that don't even seem real. Keeping up with your everyday fitness and health goals while you're away from your usual life may take extra effort, but it's not impossible.
If you are determined to stick to your healthy eating habits while traveling, here are six tips that can help you out.
1. Define what healthy eating means to you.
There is no one-size-fits-all when it comes to eating healthy. You must decide what works best for your body, budget and mental/physical health. Are you sticking to a plant-based diet? Are you focusing on adding healthy fats and eating more vegetables? Are you allowing room to indulge? Whatever it is, figure it out before you embark on your trip.
I find it's best to write my intentions and goals for healthy eating in a journal or the Notes app on my phone. That way, my intentions are out in the universe, and I can easily go back to them if I need a refresher.
2. Research where to eat.
While planning your trip, take some time to scope out the local restaurants, cafes, and other food options in the areas you're hitting up. Carefully analyze their menus and see if they have suitable options or if they offer substitutes. There's no worse feeling than showing up hungry and ready to eat only to realize nothing fits your needs.
Article continues below advertisement
3. Create a budget and stick to it.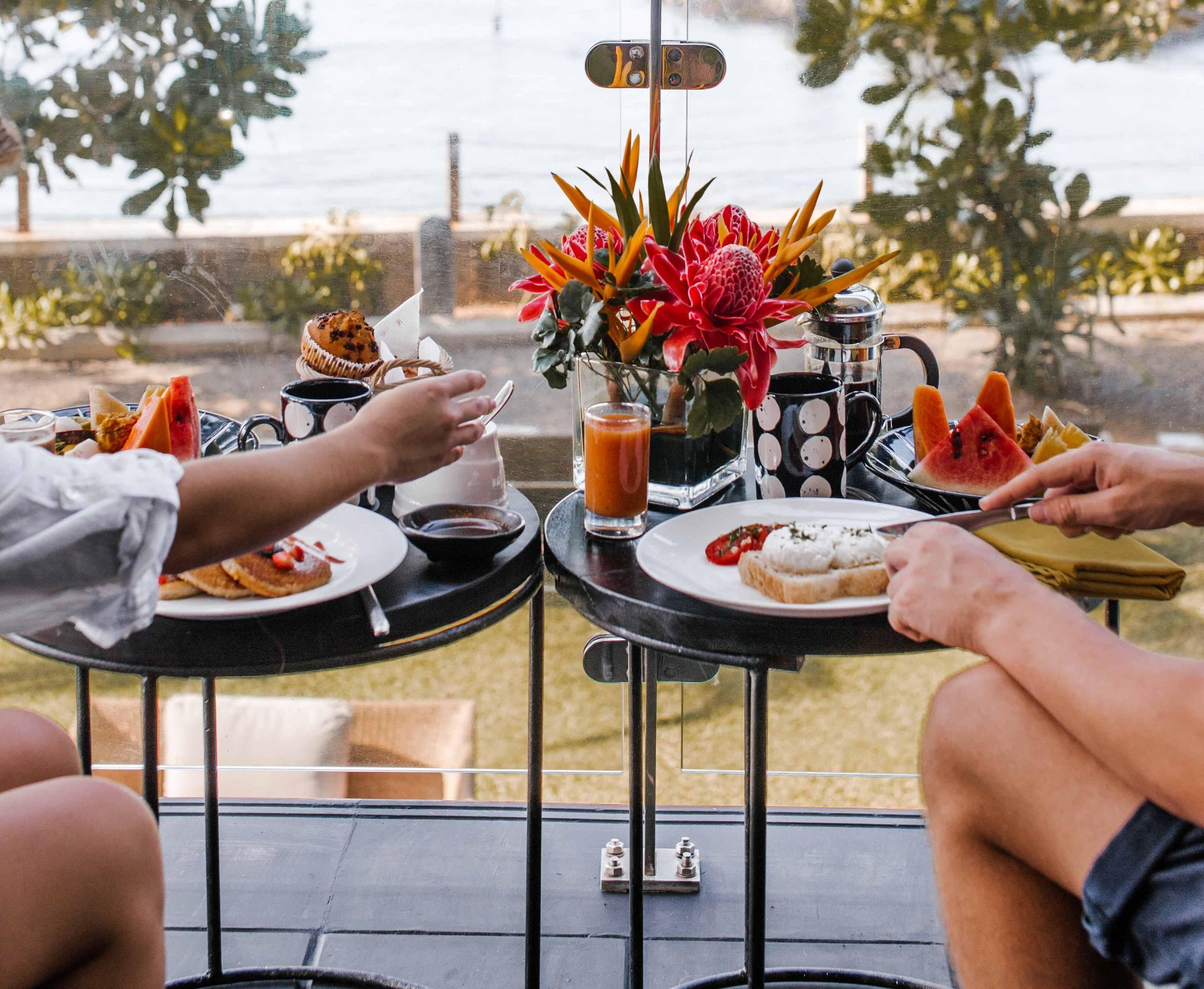 When you're traveling, it's easy to fall into the "treat yourself" mindset. There is nothing wrong with indulging, especially when it comes to good food, but if you're determined to stick to your dietary goals, budget how much you will spend on food and drinks. This way, if you do indulge, it'll be intentional rather than impulsive. For me, the best way to stay on budget is to ditch my credit and debit cards and use prepaid gift cards instead.
4. Pack your own snacks.
If you're traveling with a group, put yourself in charge of your own snacks. It's great when your companions want to share their goodies, but that doesn't guarantee they'll be mindful of your nutrition goals. Packing your own pre-picked snacks will save your friends from feeling guilty and from experiencing your hangry rage. Some of my favorite snacks to pack are dried fruit, mixed nuts, protein bars, rice cakes, and popcorn.
Article continues below advertisement
5. Enforce boundaries.
At some point, have a talk with your travel buddies about your health goals and why they're important to you. Figure out what your boundaries are and politely communicate them to your companions. Chances are, they'll respect your wishes and may even offer to help keep you on track.
6. Give yourself some grace.
No matter how disciplined, we're all bound to stray from our goals at one point or another, and that's OK. Traveling can be stressful, and you don't need the added guilt of not keeping up with your diet. Your progress won't be lost if you choose to indulge, and you can always get back on track whenever you're ready.