7 Great and Useful Gifts For College Grads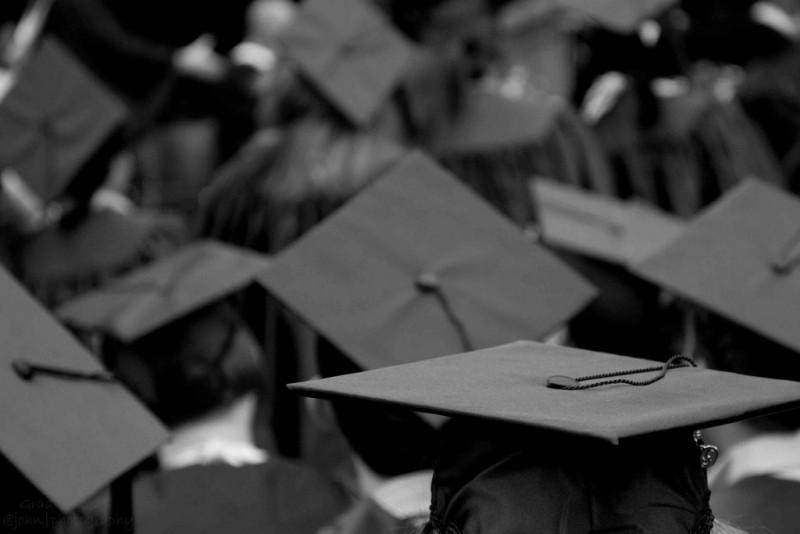 By
Elana Lyn
Apr. 6 2016, Published 3:30 a.m. ET
Graduating from college is an impressive accomplishment that deserves only the best in celebrations. If you know a college graduate about to walk across that stage and receive a diploma, recognize him or her for all the hard work that went into this amazing day.
These useful gifts will help in post-grad life and are sure to be loved by the new graduate.
The moniker "starving college student" isn't as appropriate as "starving post-grad." With the job search becoming more and more difficult and student loans looming in the distance, money might be tight for the graduate for the foreseeable future. Make sure your grad still eats well with gift cards to local grocery stores and restaurants. For a splurge, purchase your grad a subscription to a delivery recipe service like Plated. Each week, a box will arrive on their doorstep filled with fresh ingredients and detailed instructions for gourmet meals.
For the New Professional:
The grad is soon to be hitting the professional job market, so make sure he or she is ready to take on interviews with some professional wear. If you'd like to make this gift a bit more personal, consider a customized present that will give them that extra pep in their step during the most grueling of interviews. Maybe it's personalized collar stays just for him to make sure he looks crisp and pulled together for any office presentation, or an elegant charm bracelet for her that will give her that extra boost of confidence on the hardest of days.
Article continues below advertisement
They'll be leaving their school behind, but not their memories. Help them keep those memories close to their hearts with some alumni gear that will announce their achievements to the world. From sweatshirts to hats, little reminders of their favorite school will keep them feeling hopeful as they encounter even the toughest of days. They're proud to receive that diploma, so let them show off that pride in every way possible.
If the grad is moving into a new home, make sure they make the transition into "real adulthood" by helping them furnish their space. Whether you help them purchase furniture pieces—it's no longer acceptable to sleep without a bed frame—or buy art to line their walls, making their home feel comfortable and look put together is a wonderful gift.
You'll hear it time and time again from graduates who make their first foray into the real world and discover they have no idea how to handle the financial aspects of it. From taxes to 401(k)s, young adults often leave school without any clue of how to get these life essentials done. The gift of a financial course will be more useful than they could've ever imagined, and you'll be receiving heaps of thanks when tax season rolls around. You could also consider purchasing them an appointment with a personal finance advisor to chat about the necessities for staying smart with their money.
Presents for Their Travels:
Article continues below advertisement
Almost every grad has dreams of traveling the world, so make it a reality with travel-related gifts they can use. Whether they're taking a few months to traverse the globe or would like to adventure after they've got a year of work under their belts, airline gift certificates will always be a most welcome present. Beyond money towards flights, you can provide customized luggage (a twist on the classic graduation present), all the gear they'll need for rugged outdoor adventures, or a journal to catalog all of their amazing journeys.
It's not the most exciting option, but there is no college grad out there that wouldn't benefit from some extra money in their wallet as they head out into the big world. While it might not be the most sentimental of gifts, it may well prove to be the most practical, which is something every graduate will appreciate.
Graduating from college is an impressive accomplishment. For all the late night study sessions, impossible exams, and endless amounts of homework, congratulate them on their achievements with any of these wonderful ideas.