7 Latinx Businesswomen To Support During National Hispanic Heritage Month And All Year Long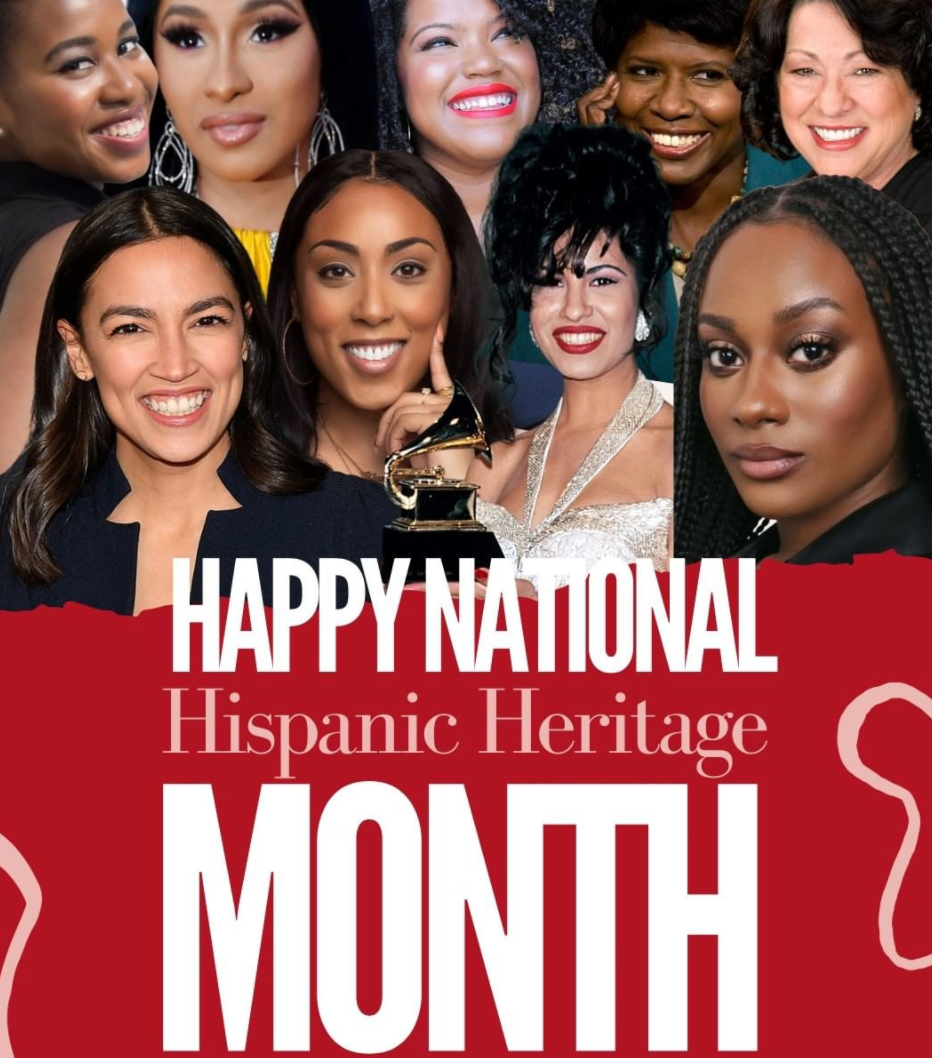 By
Asha Bey
Sep. 22 2021, Published 4:15 a.m. ET
Stepping outside of your budget this month can be glossed over when supporting incredible Latinx-women-owned businesses in honor of National Hispanic Heritage Month. This celebratory month officially began on September 15th and will last until October 15th. There are many ways to celebrate Hispanic Heritage Month including reading books by Hispanic authors, trying a new Hispanic dish, or learning more about the culture through music and movies.
Here at Her Agenda, we are celebrating National Hispanic Heritage Month by spotlighting 7 Latinx businesswomen who are empowering their community through their businesses.
Rea Ann Silva – Beautyblender 
The Beautyblender is a must-have tool for applying for makeup, but did you know the owner of the brand is Latinx? Rea Ann Silva took the beauty industry by storm when she created this egg-shaped sponge as a makeup application tool. As a professional makeup artist herself, Silva needed a tool that can transform the way women beautify themselves. Today, the Beautyblender can be found in stores like Sephora, Ulta and ultimately in your makeup kit.
Dr. Simone Xavier – Sigma Beauty
In 2009, power couple Dr. Simone Xavier and Rene Xavier founded Sigma Beauty, launching with one brush set that instantly sold out. "Our drive to better your beauty routine sets the foundation for every Sigma Beauty creation.", is what the vegan beauty brand stands by to continue delivering clean, high-quality beauty products. Dr. Simone Xavier, a scientist and as Chief Creative Officer combined her passion for science and beauty to guide the creation of Sigma beauty's products. As one of the pioneering names in the beauty industry, Sigma Beauty remains loyal to creating vegan makeup to help makeup lovers enhance their outer beauty.
Article continues below advertisement
Noelle Santos – The Lit Bar 
The Lit Bar is the perfect place for all your sip and tells – about the books you've been reading of course. Noelle Santos officially opened the doors of The Lit Bar to the Bronx community in April 2019. Since then, she's welcomed book and wine lovers from across the city to get cozy with a book and unwind in the bookstore. Public figures such as Bronx Native Jennifer Lopez, author Shan Boody and actress Alfre Woodard made appearances at the Lit Bar to read and sip with fellow book lovers. As the only bookstore in the entire Bronx borough, Noelle reminds us that the Lit Bar's doors are permanently open.
Bianca Kathryn – Yo Soy Afro Latina
Yo Soy Afro Latina translates to "I am Afro Latina" which are the powerful words leading the brand created by Bianca Kathryn. As the very first e-commerce brand that highlights the beauty, experiences and culture of Afro Latinas, Yo Soy Afro Latina expressively tells the stories of people within Latinx community through its designs. Phrases like "morenita", or "mija im busy" are terms often heard within the Latinx community. Bianca brought these words to life through her clothes and empowers people to walk in their identity and truth.
Article continues below advertisement
Jessica Alba – The Honest Company 
Founded by Actress Jessica Alba, Honest is a brand that offers consumer products for your beauty, house, baby and food needs. Priding itself on providing safe products, simple solutions and clear information, Honest has encouraged consumers to not have to choose between what works and what's good for you.
Krizia Flores – Concrete Geometric 
There's no doubt that every plant mom needs a Concrete Geometric pot in their home! LA native Krizia Flores founded the brand from her love for minimalism and geometric objects. In addition to plant pots, you can purchase a DIY kit that includes the materials and instructions needed to create your very own plant pot. Krizia believes "creativity just happens when you're really inspired by your surroundings."
Catherine – Cat's House of Wax 
Catherine originally started Catherine's House of Wax back in 2014. It first started out as a hobby to relax a busy mind, until friends and family began purchasing her candles. Cat's House of Wax values providing an outstanding commitment to customer service, and the overall customer experience. "I want my customers to not only enjoy my products and the quality but to also trust in my brand and everything it stands for.", said Catherine. "Being an Afro-Latina-owned business is important to me because it allows me to create beauty from things that inspire me culturally or has influenced me in my Latino household."