8 Pieces Of Career Advice I've Gained From Senior Management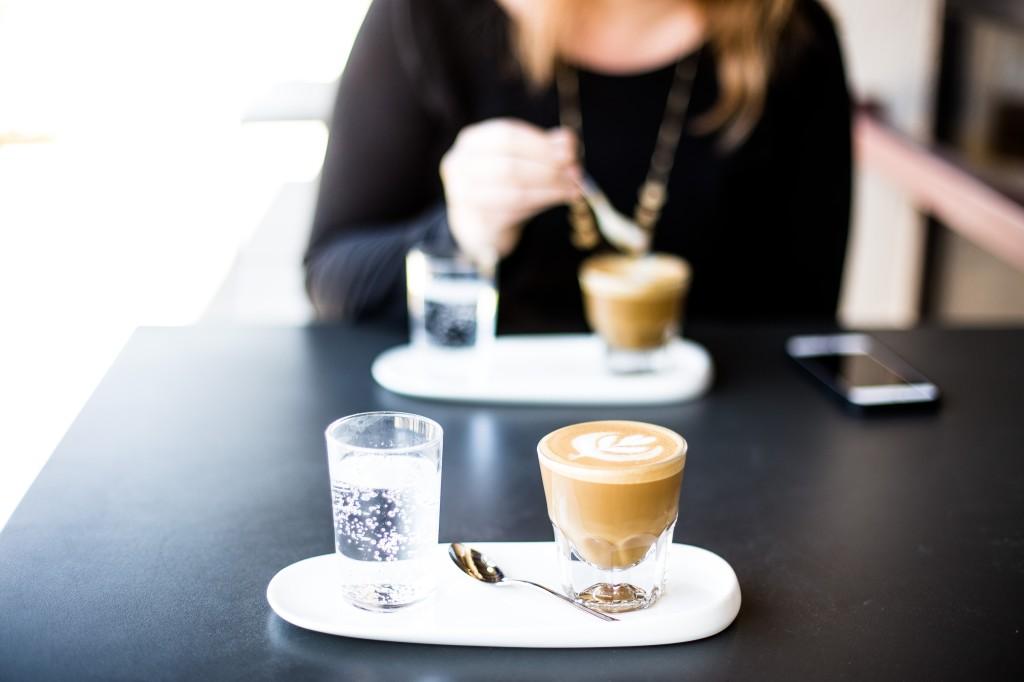 In my role as a corporate trainer, one of my responsibilities is to provide our entry-level salespeople the opportunity to have some exposure to senior management. Earlier this summer, "Coffee Chats with Carly" was born: a weekly session where new sales employees call in via Google Hangouts from offices spanning coast to coast, and even north of the border. I joke around with the attendees and call it my very own talk show. As with any talk show, I have special guests come almost every week and share their career background and words of wisdom to people just starting their own careers.
While these sessions are meant for the entry-level sales employees, I find myself humbled that at 25 years old I have had such high-level and consistent exposure to senior management at a corporation that does $1 billion in sales annually. It would be a complete waste if I didn't learn anything from hosting our senior leadership; lucky for me (and now for you!) I've gathered eight lessons that I find invaluable to those of us in the infant stages of our careers.
Reputation
What do we think of when we think reputation? I remember middle school and the girls and/or boys who had "bad reputations," and how I shouldn't hang out with those kids. Let us not forget that reputation is still something that we should be concerned about as working professionals. Do you want to be known as "that girl" anytime there is a work happy hour? How about the person who constantly drops the ball on a big project? Of course not.
Article continues below advertisement
If you ever hope to grow your career, you must remember that your reputation is what represents you when you aren't in the room. Think about it. When you're getting promoted, you are most likely not in the room when HR and the decision makers are discussing. You may not physically be there, but your reputation will be sitting in its very own chair. What do you want your reputation to be in the office? Just like your day-to-day job responsibilities, you should work on creating an outstanding reputation for yourself.
Embrace the challenges
As with anything else in life, your career will come with challenges. How you react to those challenges will speak volumes, and there are always two choices: give up or embrace it. You should never, ever give up. The amount that you will learn from pushing through a challenge at work can propel your career exponentially. As the saying goes, "A smooth sea never made a skillful sailor."
Article continues below advertisement
Don't suffer silently
If you are struggling at work, speak up. Don't know how to properly forecast for next fiscal? Ask someone. Stuck on how to handle an issue with a client? Ask someone. Your manager will be more understanding if you ask them a question to ensure accuracy, rather than you hoping it is right and then making an error. Mistakes in the business world often mean a loss of money, which in turn means an unhappy manager. It takes courage to show that you don't know how to do something, and at this stage in our careers, who is expecting us to be experts in everything anyway?
Network externally and internally
Our former CEO was a big proponent of this one. I believe this goes hand in hand with building a good reputation for yourself, but people who are in client-facing roles tend to forget to build relationships with the people who work behind the scenes to help get the job done. That guy who approves your pricing? Probably should be nice to him. How about the woman who helps design and create deliverables for your next big client meeting? She's important, too. While it is obvious to have solid relationships with clients, don't forget that relationships in your own company are just as important!
Article continues below advertisement
What is the why?
This may seem like a simple concept, but understanding why someone does something can help in more ways than we imagine. Uncovering the reasoning behind any decision will help see the bigger picture and could help clarify any questions you may have. When dealing with clients, there is a business reason for every decision that is made. Discover what that reason is, and it could make you more valuable than the client originally thought.
Proof
"The way you change perception is proof." What a quote. We've all heard the quote, "perception is reality," but changing perception with proof takes it to the next level. We have the ability as professionals to control how we are perceived in the world by our peers, managers, mentors and clients. If you aren't happy with how you're perceived, then change that perception with proof. Do people think you don't have a strong work ethic? Consider coming in early and staying late. Proving people wrong can be a great feeling, so take ownership of your perception.
Article continues below advertisement
Be yourself and work hard
This incredibly simple advice is what our CEO lives by. It doesn't take much explaining, but if you aren't yourself in your job, then you won't be fulfilled long term. Stay true to yourself!
In order to achieve greatness, you need to work for it. I saw a great Michael Jordan quote today that I think resonates: "Some people want it to happen. Some people wish for it to happen. Then there are people that make it happen." Don't be someone that wishes something. Be someone who does something.
Own your development
At the end of the day, you are the only person who has your best interests in mind when it comes to your career. Are you looking for more development in your role but aren't getting it? It is up to you to take matters into your own hands and find it elsewhere.
It is important to think not only about your day to day responsibilities, but where you want to be in your career in three, five, 10 years. If you continued doing what you are doing now every day for the next five years, how much would you grow as a professional? If that answer is "not enough," then you need to seek opportunities internally and externally to develop your skills.