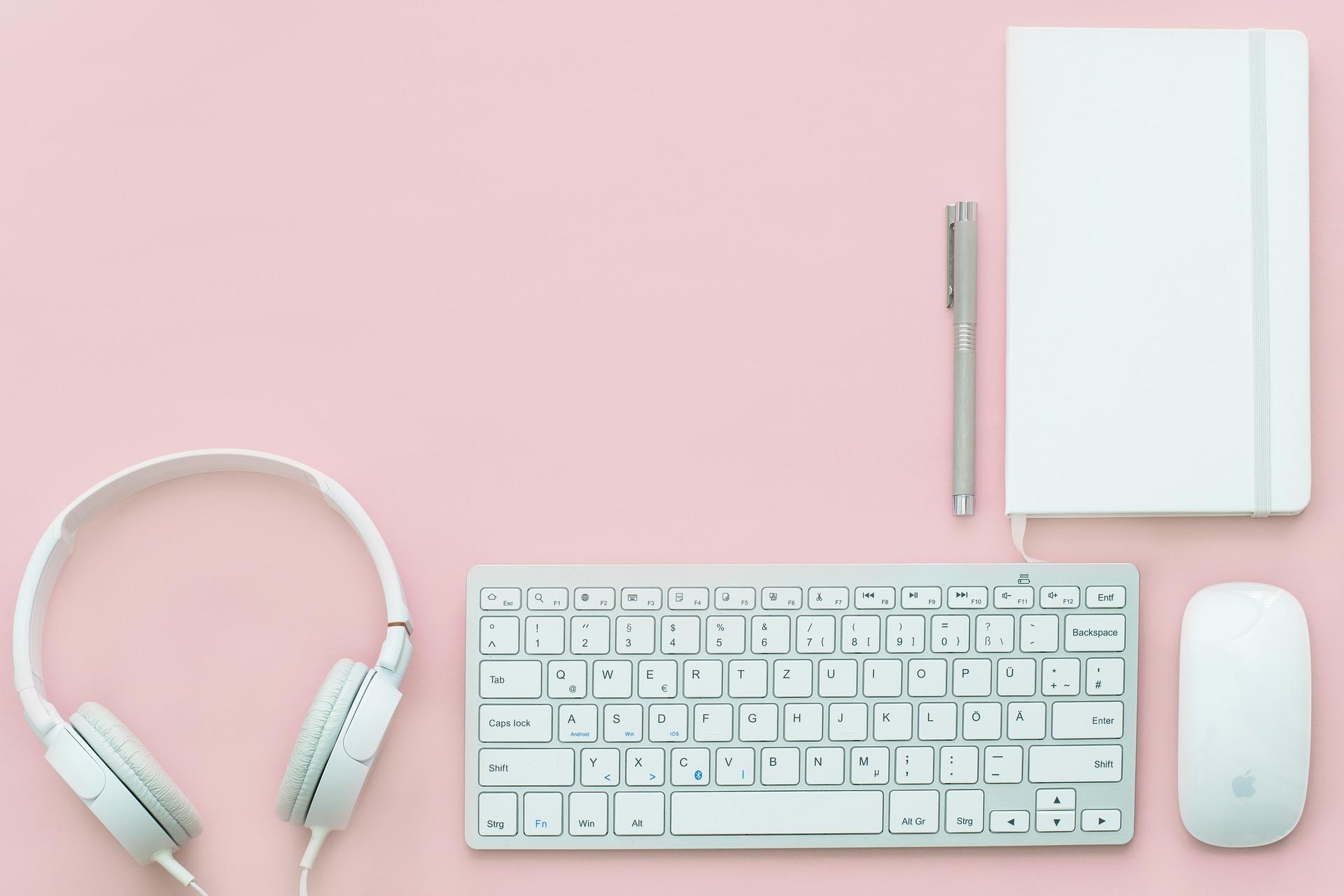 8 Simple Steps For Improving Your Blog In 2018
By See Girl Work

Feb. 2 2018, Published 2:10 a.m. ET
If your creative business relies on your content marketing or if your content is your business, there are a few ways to improve your blog for 2018.
As the year comes to a close, you're celebrating your yearly achievements but also planning how to improve and grow your business in the new year.
I've been doing a lot of number crunching, thinking about how I can reduce my expenses and overhead while increasing my profits.
I have some big picture goals, but it's also important to know each goal will be supported. A goal without a plan of action is just a pipe dream and you'll never see it come to reality.
For example, one of the things I've been working on for the new calendar year is creating a blogging business plan, integrating a suite of blog coaching services and figuring out how I can finally get this blog to start paying for itself.
Article continues below advertisement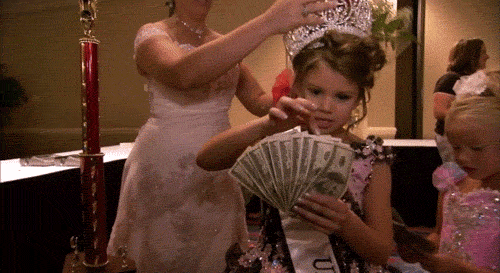 Monetizing the blog is one big goal but I've had to break down steps and implement tactics in order to get me to that point where I can start seeing some income.
A part of that process has included optimizing my blog and creating new pages. Going through these updates made me realize that there were other areas of the blog that had been neglected throughout the year.
There were pages, posts, images and links that needed to be fixed up and remedied before the start of the new year.
If your creative business relies heavily on your blog or if your blog is your business, then you don't want to lose out on attracting new readers, subscribers, clients, customers or income.
Article continues below advertisement
There can be quite a few things to be done to improve your blog for 2018. It's easy for the everyday stuff to get abandon when we're all so super busy trying to be overnight success stories.
But it's the smaller tasks that can sometimes be the most important and what's going to keep your blog looking and running at its best.
The 8 Simple Steps for Improving your Blog in 2018
1. Review Your Mission Statement. Developing your mission statement and identifying the purpose and goals of your business is really the first step in brand positioning.
Mission statements are for anyone—freelance service provider, consultant or blogger—who wants to better understand who they are and what they intend to do.
A mission statement reminds you why you are blogging in the first place. It helps you, your team, and even your audience understand what you are doing.
As we head into the new year, review your mission statement—whether for your blog or your business, to ensure it still clearly defines your approach, how you like to do business and explains your "why."
Article continues below advertisement
2. Do a Brand Audit. The purpose of a brand audit is to figure out how your business is performing in the eyes of your customers or readers.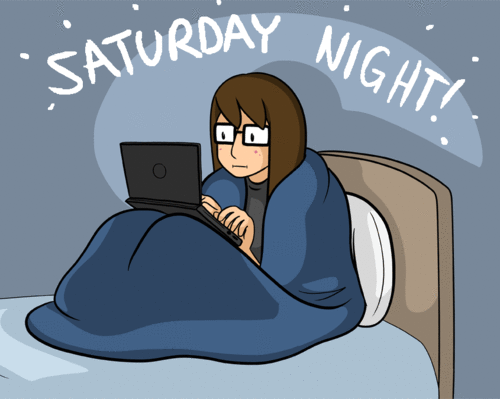 Article continues below advertisement
A detailed audit should show how your brand supports your overall goal—be it to increase traffic, retain readers, increase subscribers, or improve sales conversions.
An internal brand audit could include examining your brand positioning, voice, brand values, culture, USP, and product.
You should also do an external brand review. Do an analysis of your logo and other brand elements, advertising, SEO and social media.
In doing a brand audit, don't just look at your colors and whether or not choosing pink or yellow was the proper choice back in 2017.
Consider your target customers, your marketing plan, your niche area of business, your competitors and your pricing. Review your social media engagement and website traffic.
An ongoing analysis of your brand's performance will inform if your targets are being reached.
3. Do a Blog UX Audit. According to HubSpot research, 1/3 of all new websites fail. Yikes!

Most of us (present company included) are not UX designers and developers. But we can still use available resources to do our best when it comes to creating the best experience for our audience.
Article continues below advertisement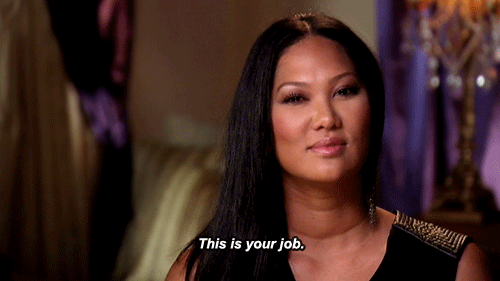 The user testing website Peek is a free online tool where you can plug in your URL and email address to get a five-minute video of a real person using your website sent to your inbox.
You can also ask friends and family members to review your blog and list out 10 things that they don't like about your blog. Understanding how people view your website is super valuable.
Through a UX audit, you can discover why conversions are low, how to enhance onboarding, why retention may be low, or any other issue you're currently experiencing with your blog.
4. Create an Editorial Calendar. In its most basic form, a content calendar is a schedule of what you'll post and when you'll post it.
Article continues below advertisement
Pro bloggers and those who blog for business (like us) know that the best way to manage our blog content is by using a blog editorial calendar.
When you're a growing company, your approach to connecting with users and telling your story online needs to grow, too, so using a notepad or "winging" it each week, won't cut it.
Holidays, sales, and other special dates can't sneak up on you when you plan for them. Mapping out your schedule will help you define the overarching themes you want to cover each week.
You can use your calendar to plan out your email marketing alongside your social media posts and see areas of overlap that might not have been clear otherwise.
Most importantly, a content calendar will get you in the habit of posting consistently and get your year off to a right start!
5. Create a Blog Post Promotional Plan. The mistake many new bloggers make is writing a handful of short, poorly-written blog posts each week and posting it on their social media channels once.
Article continues below advertisement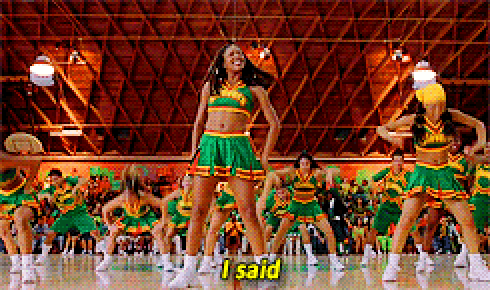 At that rate, it'll be hard to grow your blog and increase traffic. More experienced bloggers rely on composing one really great, lengthy (1,000 words) and well-researched blog post, then spending the next two to three weeks promoting it in various formats.
The checklist includes social media, email lists, online communities and groups, content syndication, leveraging influencers and re-purposing your content.
Don't just post one and done.
Article continues below advertisement
6. Update Your Top-Performing Blog Posts. One of the biggest advantages of blogging is that your content can continue to drive traffic results and new business leads over time.
By updating your older yet top-performing evergreen posts, you can extend the life of your best blog content as well as increase the results it continues to achieve over time.
Use Google Analytics to determine which of your posts bring in the most traffic. Then update those posts by adding more text to update for accuracy, review the grammar for clarity, replace outdated stats and replace internal links with more current resources.
If you want to update the post title, try to avoid changing it drastically from the original. Do not change the keyword (since that's what gets you the traffic in the first place) and do not change the URL link.

7. Send a Survey to Your Email List. The main draw of email surveys is interaction. By sending out a survey, you are essentially giving your audience an invitation to say what's on their minds.
With a good email survey, you can learn exactly which areas of your business are in need of improvement.
An email survey can also play a key role increasing loyalty. This comes from gathering feedback that exposes what customers like, and don't like about your business.
Use a platform like Survey Monkey to send a survey to your email list.
Article continues below advertisement
By asking the right questions, you can quiz your audience on areas such as content, product development, services, support, and pricing.
You can also find out what it takes to keep your customers and audience around.
8. Create an Email Welcome Series. How you "welcome" your subscribers can increase the odds of them engaging early in the customer life cycle and it can improve your list quality.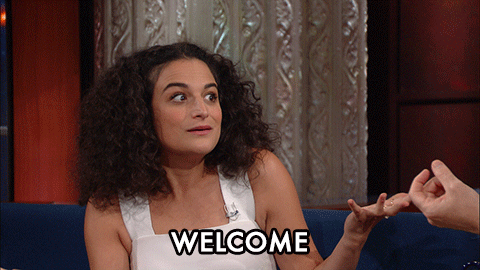 Article continues below advertisement
In MailChimp, you can use automation to make sure each new subscriber receives a welcome email.
Think of it as the start of a conversation. The best welcome programs use a series of emails to build and maintain customer interest.
When someone signs up to your list, you can send them a friendly welcome email series to introduce yourself or say thank you.
The Take-Away
In the first quarter of the new year, there will be projects you want to complete, services you'll want to promote, products you want to create and money you'll need to make.
Keep the health of your blog, your business and overall content on the right track.