8 Tips for Hiring a Business Attorney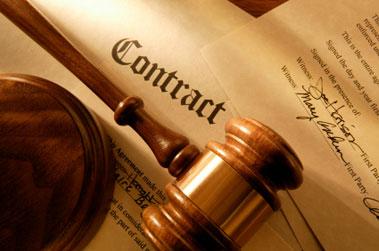 Are you in the market for a corporate attorney? It can be difficult to share the reins of your business with a stranger, but you can protect yourself and your interests by choosing a trustworthy lawyer. Here are just eight tips for finding the right person for the job.

1. Hire A Specialist

Business attorneys can cover everything from financial matters to corporate governance, so your first step should be narrowing your search based on your most pressing legal needs. For example, if you need help with mergers and acquisitions, choose someone like Wilson Neely who is highly specialized in that area. It helps if you are specific about what you need.

2. Look For Experience

More importantly, look for experience in the right field. If they've been practicing law for a decade but only have six months of work history in intellectual property, you might not want to entrust them with your copyright case. You're looking for someone with skill and knowledge that goes back years.

3. Evaluate Their Education

Where did they go to school? Did they obtain a J.D. or LL.M.? How long ago did they graduate? Weigh the benefits of an experienced, old-school lawyer with someone who has recently attended law school and is up-to-date with modern legal practices. Neither one is inherently better than the other, but one may be better suited for you.

4. Ask About Previous Clients

While confidentiality laws will prevent them from naming names, prospective attorneys can still share statistics from their practice and overall experiences with past clients. For example, they might divulge that their win-loss ratio is 70-30 or that they settle 90 percent of their lawsuits.

5. Consider Their Fees

Some lawyers charge a flat rate by the hour. Others might be willing to work out alternative fee arrangements (AFAs), especially if you're an up-and-coming business without a lot of profit just yet. Sit down with your lawyer and have a long talk about costs and payment methods.

6. Check for Modernity

In today's cutthroat business world, it's important that your lawyer is available 24/7 in the event of spiking stocks or sudden corporate takeovers. This will be a problem if they aren't familiar with things like conference calling and cloud networking. Ask your lawyer outright if they're comfortable with modern technology.

7. Look For Professional Associations

Are they members of the Association of Corporate Counsel (ACC)? Have they sat on any small business advisory boards, or are they affiliated with the corporate groups of your state's bar association? If you're looking for a lawyer with commitment to the business world, look for someone with ties to the business community.

8. Ask About Referrals

Are they willing to refer you to other lawyers if you need help on something outside their expertise? For example, if you hire them to oversee your buyouts but then run into tax issues that elude them, can they put you in touch with a specialist in tax law? A good lawyer is more than just a single fountain of knowledge: They're also networked into an entire ocean.

These are just eight tips for finding and hiring a business attorney. Whether you're looking for a simple copyright lawyer or an experienced acquisitions attorney from a Fortune 500 company, these guidelines should be enough to help you make the right call.
[editor's note: this is a sponsored post]